Gregg Zeisler, Sr. '52 and Theresa (Lynch) Ruzicka '78
---
Gregg Zeisler, Sr., Class of 1952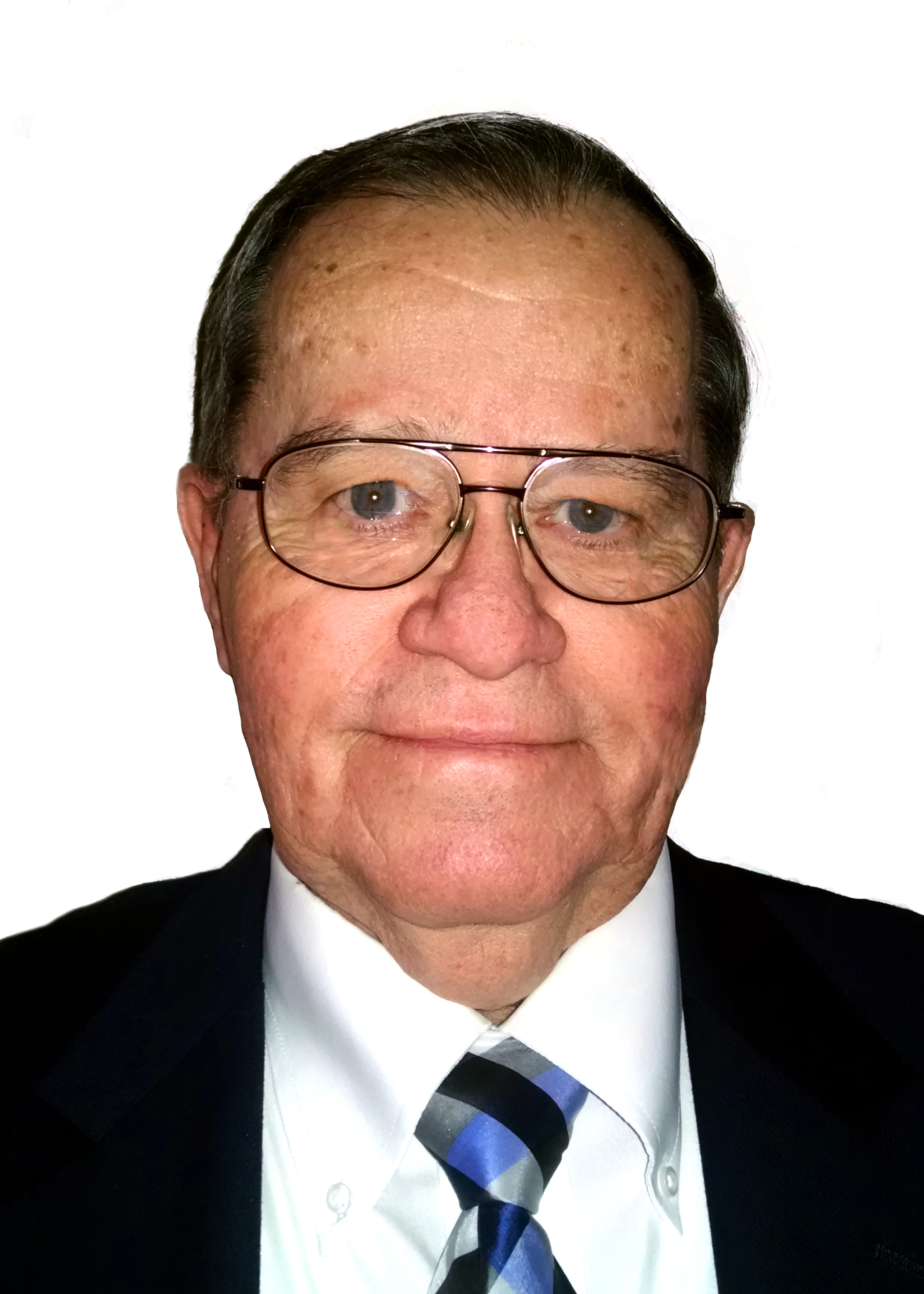 Gregg Zeisler, Sr. has been a valuable member of the Duchesne High School community for over 35 years. From his time as a student at St. Peter High School to his time field announcing for Pioneer football games, one thing is certain – Gregg truly bleeds Pioneer blue! He has spent his life in humble, loving service to God, church, family, school, and community.
Gregg grew up in St. Charles and graduated from St. Peter High School in 1952. After three years of employment at Leonard's Metal Forming Company, he went on to work at McDonnell Aircraft Corporation for 37 years. Within those 37 years, Gregg joined the active U.S. Army Reserve in 1957 and graduated with honors from St. Louis University in June 1963 with a Bachelor of Science in Commerce degree, majoring in Accounting. After completing six years of active duty in the Army Reserve, Gregg married Janet Moers in 1963 at St. Philip Catholic Church in East St. Louis, IL. They have three children and eight grandchildren.
Gregg is proud to say that he has been an active member of the Duchesne family since the early days. He has been a board member, and later president, of the Home & School Association. He was also a member of the Consolidated Band Parents, Men's Club (now the Athletic Boosters), the school board, and the endowment board for over 20 years. Gregg was one of the people to conduct the Bingo events held in the DHS cafeteria as well. He has been the field announcer for Pioneer football games for 35 years, with invaluable help from his brother Tom as his spotter. Gregg and his wife Janet have co-chaired events such as the band parents' New Years Eve dances; Wine Tasting dances; and golf tournaments for the Duchesne Alumni Association, St. Peter Parish, Friends of St. Charles Birthright, and the Carmelite home.
Gregg has been a lifelong dedicated member of St. Peter Catholic Church. He was a member of the parish choir during high school, has been a cantor for about 40 years, and is currently in the Resurrection choir. Gregg has been on the parish council twice and a member of the finance council for over 20 years. He was the Advanced Gifts Chairperson for the Annual Catholic Appeal for 15 years and served as Lay Deanery Chairman for the ACA for about ten years. Gregg was the treasurer of the St. Peter Parish Picnic for over 40 years and is currently active at the parish Fish Fries and the Pork Sausage Festival. He was honored by St. Peter Parish and the Archdiocese as a recipient of the Cardinal Rigali Service Award in 2010.
Gregg's three brothers – Jim '53, Gene '56, and Tom '58 – and three children – Gregg, Jr. '83, Jean '84, and Julie '86 – all attended St. Peter/Duchesne High School. Each one of them has been an active volunteer in the Duchesne community as well. Duchesne High School and St. Peter Parish have been and will continue to be a significant part of the lives of Gregg and his family, and the time spent in service to both communities has been a source of both fulfillment and enjoyment for all of them.
---
Theresa (Lynch) Ruzicka, Class of 1978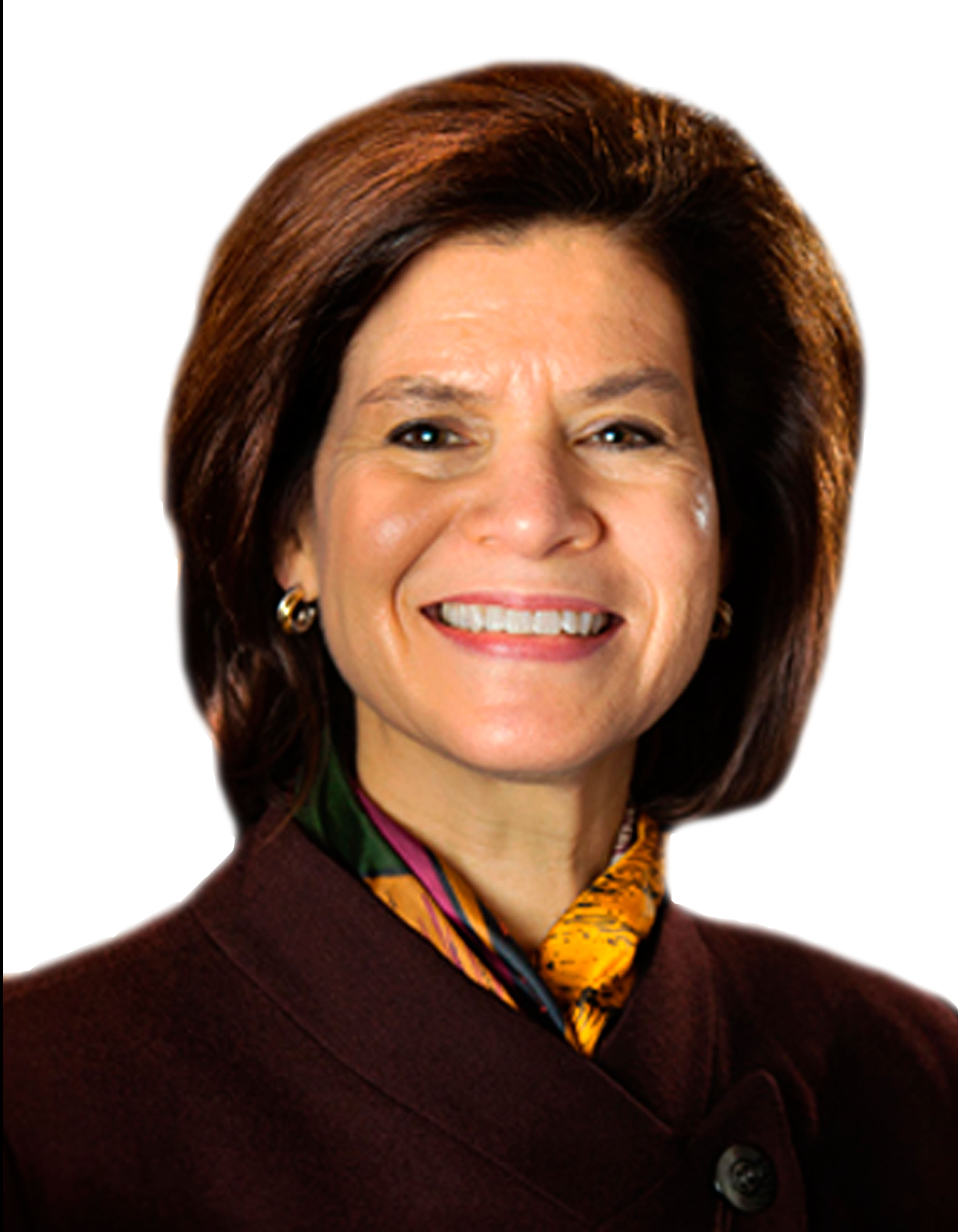 Theresa (Lynch) Ruzicka, CPA, is a 1978 graduate of Duchesne High School. She is one of eight children who her wonderful parents, Tom and Rita Lynch, sent to Duchesne. Her siblings include Mary (Lynch) O'Daniels '68, Tom Lynch '70 (deceased), Pat Lynch '71, Bob Lynch '73, Ann Lynch '75, Julie (Lynch) Eckstein '81, and Joe Lynch '85.
Theresa earned her MBA from Washington University of St. Louis and BSBA in Management and Marketing from Southeast Missouri State University. Her areas of expertise include strategic planning, budgeting and financial analysis, business process improvement, and internal accounting procedures and controls. She has worked as president of Medical Billing Review, president of Project Professionals, associate director at Washington University's Olin School of Business, and senior manager at Ernst & Young. For the previous six years, Theresa was a partner at RubinBrown in the Entrepreneurial Services Group. Theresa is currently the President of Catholic Charities of St. Louis. She began this position on March 10, 2014, and is the first woman in the organization's 102-year history to be appointed to the leadership position. Theresa is not new to Catholic Charities of St. Louis, however. She served on the Board of Directors for five years from 2008–2013.
Theresa views being the President of Catholic Charities of St. Louis as more than just a job; it is a calling and a mission to serve the Lord and people in need. She also lives her faith deeply in her personal life where she regularly looks for opportunities to help those less fortunate. Theresa even met her husband Ted through a prayer group! She demonstrates passion in her work and her volunteer contributions by not simply filling a warm seat, but rather taking on a leadership role or being an active participant of each committee, board, or group with which she is affiliated. Theresa is a mentor to many who call on her for counsel and generously provides time on a weekly basis to those who seek the benefit of her experience and networking in their career search.
Additional community involvement includes serving as a member of the City of Creve Coeur Economic Development Commission (and former City Council member); member of Washington University's Olin School of Business Alumni Board; member of the Junior League; and Cabinet Member of the Women's Leadership Society for the United Way of Greater St. Louis. Theresa is also a member of the St. Louis Forum and FOCUS St. Louis, and is a past participant of Leadership St. Louis.
Theresa has demonstrated wonderful balance in her life by commitment to her own well being with regular exercise, deep faith life, and unparalleled devotion to her family. Her consistent contributions of time, talent, and treasure reach out in so many ways that are above and beyond.