2010 Recipients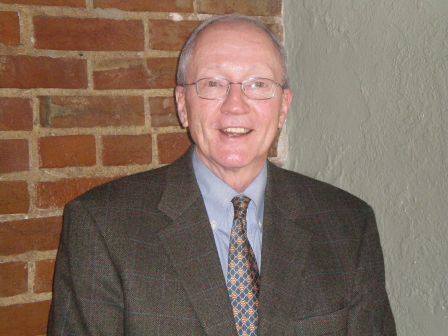 Tom Boschert, Class of 1956
Tom Boschert is a member of the Duchesne High School Class of 1956. He launched a distinguished career in banking just three months after graduating from high school. Tom went on to attend the American Institute of Banking, Washington University and the University of Wisconsin's graduate banking program.
Although he has enjoyed a successful career, Tom considers civic and community service to be one of his true callings. He is an active member of the St. Charles Kiwanis Club, a service organization whose objective is to bring aid to children in need. He is a past president of the St. Charles Chamber of Commerce Board of Directors. In 1991, Tom received the "Man of the Years" award - given to recognize outstanding service over a decade - from the Chamber of Commerce. Over the years, Tom also has dedicated his time, talent and treasure to the Boys & Girls Clubs of St. Charles County, the St. Charles Parks Board of Directors, the Salvation Army and the St. Charles County Library District Board.
Tom has also given years of selfless service to his alma mater. With the partnership of classmate Jack Drake, he helped to found Duchesne's Foresight dinner auction (now in its 29th year). Both Tom and his wife, Mary '60, have served as chairpersons of the auction. Currently, Tom serves on the DHS Endowment Board and is a member of the steering committee for the Faith in Our Future capital campaign.
Tom and Mary are parishioners of St. Peter Catholic Church in St. Charles. He is a past president of the parish council, a current member of the finance committee and the chairman of St. Peter's recent capital campaign.
Tom proudly says that his other true calling is his family. He and Mary have three children: Mark Boschert '83, M.S., M.D., a surgeon and partnering owner of Renaissance Plastic Surgery; Anne (Boschert) Ritter '85, C.P.A., M.B.A., a manager at the Brown, Smith and Wallace accounting firm; and Sarah (Boschert) Botts '93, B.A., the office manager at Renaissance Plastic Surgery. Tom and Mary enjoy time with their three grandsons: Andrew '06 and Cameron Ritter '07; and Connor Botts.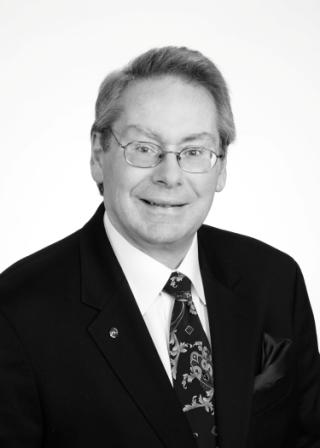 Glenn Koenen, Class of 1975
Glenn Koenen is a 1975 graduate of Duchesne High School. He received bachelor's degrees in communications and political science from Saint Louis University in 1978, and earned a master's degree in English from the University of Missouri - St. Louis in 1986. The Koenen family remains close to their St. Charles roots and continues to support Duchesne High School. Glenn credits Duchesne for fostering the love of God in his spirit - a love that led him to a career dedicated to serving others.
At the outset of his career, Glenn began working at the Guardian Angel Settlement Association and Providence Program in St. Louis. The association's mission is to serve the poor by helping them improve the quality of their lives and achieve economic independence. From 1989 to 1994, he led the Joint Neighborhood Ministry, an effort that promotes the transition of families toward greater independence by providing Christian-based, supplemental emergency support services and educational programming to at-risk populations.
Glenn became the executive director of Circle of Concern in 1995. Circle of Concern provides a variety of social services to those in need, including a food pantry, distribution of personal care items, emergency assistance for rent and utility payments, gas vouchers and other basic necessities. Glenn directs a corps of 200 volunteers who reach out to families in the Parkway, Rockwood and Valley Park school districts with food, financial assistance, school supplies, scholarships and other types of aid.
His community involvement extends to membership in many professional and service organizations. Glenn is an active board member of the West County Chamber of Commerce, as well as a charter member and past president of the Southwest St. Louis County Kiwanis Club. He is a past president of the St. Louis Metro Food Pantry Association and a board member of this organization from its founding in 1987 through 2002. Glenn is also a former member and chairman for the Missouri Advisory Council on Alcohol and Drug Abuse. Prior to serving on the state council, he was a member and chair of the Eastern Region Advisory Council on Alcohol and Drug Abuse.
Glenn resides in Oakville with his wife, Peggy, and daughter, Cassie. They are parishioners of St. Matthias the Apostle Catholic Church in Mehlville.