2009 Recipients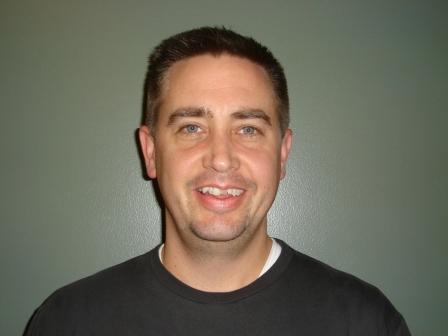 Dan Huss, Class of 1992
Dan Huss graduated from Duchesne High School in 1992. He went on to receive an accounting degree at Truman State University in 1996.
At Duchesne, his belief in and commitment to serving others began with his involvement with the Duchesne Key Club. In college, Dan continued his dedication to service by joining Phi Kappa Theta Fraternity, an organization that actively develops young men to be effective leaders who passionately serve their society, fraternity and God. He was an active member and served as chapter treasurer for three years.
In January 1997, Dan began working as a full-time accountant at one of the largest accounting firms in the St. Louis area. Soon after starting his new job, he decided that he needed to fill a void in his life. Dan was drawn to Incarnate Word Catholic Church after witnessing a Life Teen Mass and seeing the teenagers' enthusiasm about their faith. Dan began volunteering with the Core Team at Incarnate Word, which allowed him to work directly with the youth minister and teens at the parish.
Dan was offered the opportunity to become the full-time youth minister at Incarnate Word in 1998, after the then-current youth minister was hired at Life Teen International. Dan was shocked, but he knew that he was being called to serve in a greater way. He decided to quit his accounting job and lead teenagers to Christ.
Over the last ten years, Dan has taken hundreds of teens on retreats, mission trips, conferences and camps. He has led trips to Rome and Toronto to celebrate World Youth Day. This past summer, Dan and 45 teens and college students traveled to Chinandega, Nicaragua, to serve the poorest of the poor on a week-long mission trip. Their hope was to help build homes, finish the construction of a school and dig clean water wells. Their goals were met, but were far surpassed by the hospitality and lifestyle of the people of Nicaragua. Reflecting on his experience, Dan had a difficult time returning to the American lifestyle of excess and abundance. He could do nothing but think of the humility and love of the Nicaraguan people. He realized that this trip was more about what God was asking of him -- and of all of us -- than it was about changing the lives of the people he met.
Dan has built a home at Incarnate Word for all teenagers to come and feel loved and accepted. Because of their experience with Dan's ministry, many teenagers have gone on to start prayer groups and mission trips on their college campuses. You will often find Dan tutoring middle school students after school, or playing soccer with large groups of teens -- only to gather them afterward in prayer to thank God for the ability to play.
Dan met his wife, Ellie, through their mutual work with Core Team. Dan and Ellie reside in Ballwin with their two daughters, Lilly, age four, and Molly, age three.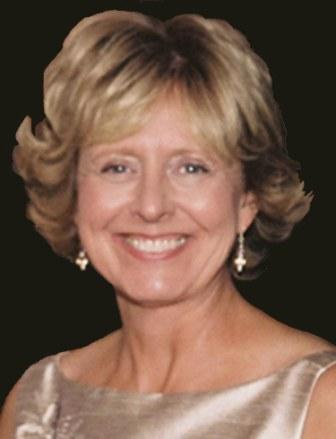 Cathi (DeMonbrun) Lammert, Class of 1969
Cathi (DeMonbrun) Lammert graduated from Duchesne High School in 1969. She completed her nursing degree at St. John's School of Nursing in Springfield, Ill., and worked in the nursing field for 27 years.
In 1982, Cathi and her husband, Chuck '69, lost their four-day-old son, Christopher, due to Hydrops Fetalis, a complication of Rh sensitization. Combining her personal experience as a bereaved parent with her professional background as an obstetrical nurse, Cathi founded the St. Louis area's first Share Pregnancy & Infant Loss Support, Inc., at St. Mary's Health Center in 1984 and the first Share group at St. Joseph's Health Center in 1990.
Cathi has dedicated her personal and professional life to perinatal bereavement. She was appointed the executive director of the St. Charles Share office in 1992; today, she serves as Share's national executive director. Cathi chairs, attends and presents at national conferences, serves on boards throughout the country, and develops training programs for bereavement counselors. She presents keynote addresses for professionals and bereaved families, supports more than 80 local Share groups and advocates passionately for the rights of bereaved parents. Cathi says that the most touching part of her job is the hands-on time spent with families who have lost a child. She feels that bereaved families have been her greatest teachers.
In 1997, Cathi co-edited and published a book, Angelic Presence, in which she shares her story about Christopher and the stories of 30 other bereaved parents. The book reveals how individuals have sensed the presence and love of their babies who have passed from this life.
Cathi coordinated the Angel of Hope statue installation in the Ben Rau Garden at Blanchette Park in 1998. Cathi and Chuck contributed much time and effort to the installation, but feel they could not have accomplished the project without the small miracles that happened along the way. St. Charles' Angel of Hope statue was the fifth to be installed in the United States, and serves as a memorial to lost children where bereaved families can grieve and heal. Cathi, along with members of Share, leads an annual Angel of Hope candlelight vigil at the statue every December.
Cathi is the recipient of the Hands on Healing Award in 1990 and the Heroes Award in 1993. She was nominated for a Dove Award in 2007.
Cathi and Chuck reside in St. Charles. They have five children: Shaun, Heather, Megan, the late Christopher and Shannon. Cathi is the sister of Sarah (DeMonbrun) Guinn '59 and Mary (DeMonbrun) Alexander '62.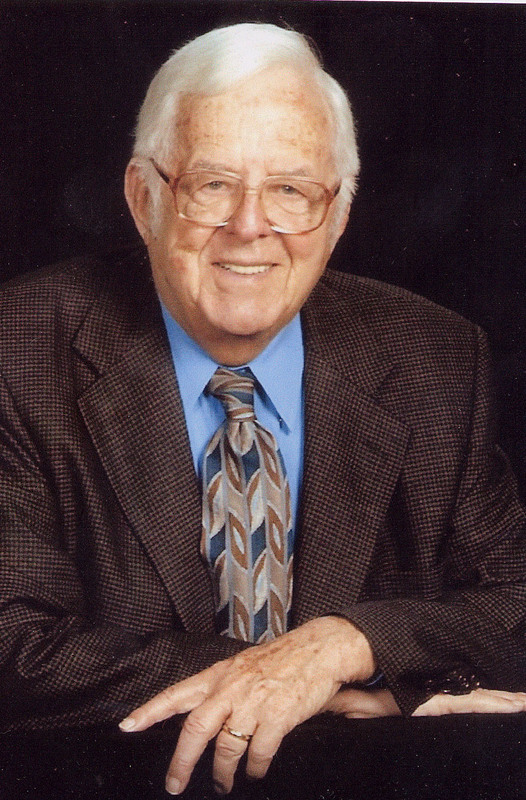 Henry Elmendorf, Class of 1940
Henry Elmendorf graduated from St. Peter High School in 1940. After graduation, he began working at Jim Meagher Chevrolet and continued to do so for 45 years. Early in his career, Henry began his commitment to serving the city of St. Charles, the Catholic Church and Duchesne High School through numerous board commitments and project leadership.
After being named a Knight of the Holy Sepulcher in 1964 by Pope Paul VI, Henry made a three-week pilgrimage to the Holy Land and Rome with his daughters. He returned to Rome in 1978 for the installation of Pope John Paul II. Three years later, he was named as a Knight of Malta. He has received several other honors from the Catholic Church, including recognition as an honorary life member of the development council of the Archdiocese of St. Louis, and nomination to the Order of St. Louis King by Archbishop John L. May. The Order of St. Louis King is the highest honor bestowed on a lay person in the St. Louis Archdiocese, awarded for "outstanding service to Christ and his Church."
In 1990, Henry founded the St. Charles Catholic Business & Professional Association. He chaired the organization for 14 years, building a membership of 300 Catholic professionals in the St. Charles area.
Henry has led several civic projects in St. Charles County. He served as chairman of the restoration commission of Missouri's First State Capitol and chaired the construction of the St. Charles Tourism center. He also spearheaded the project to establish the first fully-automated General Motors plant in Wentzville, Mo. Henry has directed and chaired numerous organizations, including St. Joseph Health Center, the St. Charles Kiwanis Club, the St. Charles Chamber of Commerce, the St. Louis Symphony and St. Charles Community Progress.
He has received recognition from the community for his remarkable dedication. Henry was named the St. Charles Chamber of Commerce "Man of the Year" in 1964 and 1966, and "Man of the Years" in 1981. He received the 1994 Hospital Association Award of Metropolitan St. Louis for his efforts to form the St. Charles County Indigent Health Care Authority. In 1976, a room at the St. Charles County Synergy Center was named after Henry to honor his work as a founding member of the St. Charles County Economic Development Council in 1976. Lindenwood University granted Henry an honorary doctorate degree in 2004 to commemorate his service to the school's board of directors.
Throughout his long career of volunteerism, Henry has stayed close to his alma mater. In 1992, he helped to raise money for Duchesne High School's $4 million campus renovation. Henry chaired the DHS development council, served on the advisory board and is currently an honorary chair of the DHS Faith in Our Future capital campaign.
Henry and his wife, Ethel, still reside in St. Charles and are members of St. Charles Borromeo Parish. They have two daughters, Donna Elmendorf '70 and Nancy (Elmendorf) Calvert '75, and three grandsons, Jerry, Kurt and the late Charlie.