Welcome to Duchesne High School


Welcome from Duchesne Admissions! My name is Maddie Dodson '14, Director of Admissions and Marketing at Duchesne High School. I work closely with prospective students and parents during the admissions process to answer any questions and concerns regarding what DHS has to offer for you. Here at Duchesne, we value our prospective students and want to make the transition from your current school into the DHS community an easy and enjoyable one!
DHS Presentation and School Tours
Join us on one of the following nights for a presentation about Duchesne High School from some of our students. After the presentations, a student will give you a tour of the school. Register here.
Wednesday, Sept. 30
Monday, Oct. 5
Wednesday, Oct. 7
Wednesday, Oct. 14
Monday, Oct. 19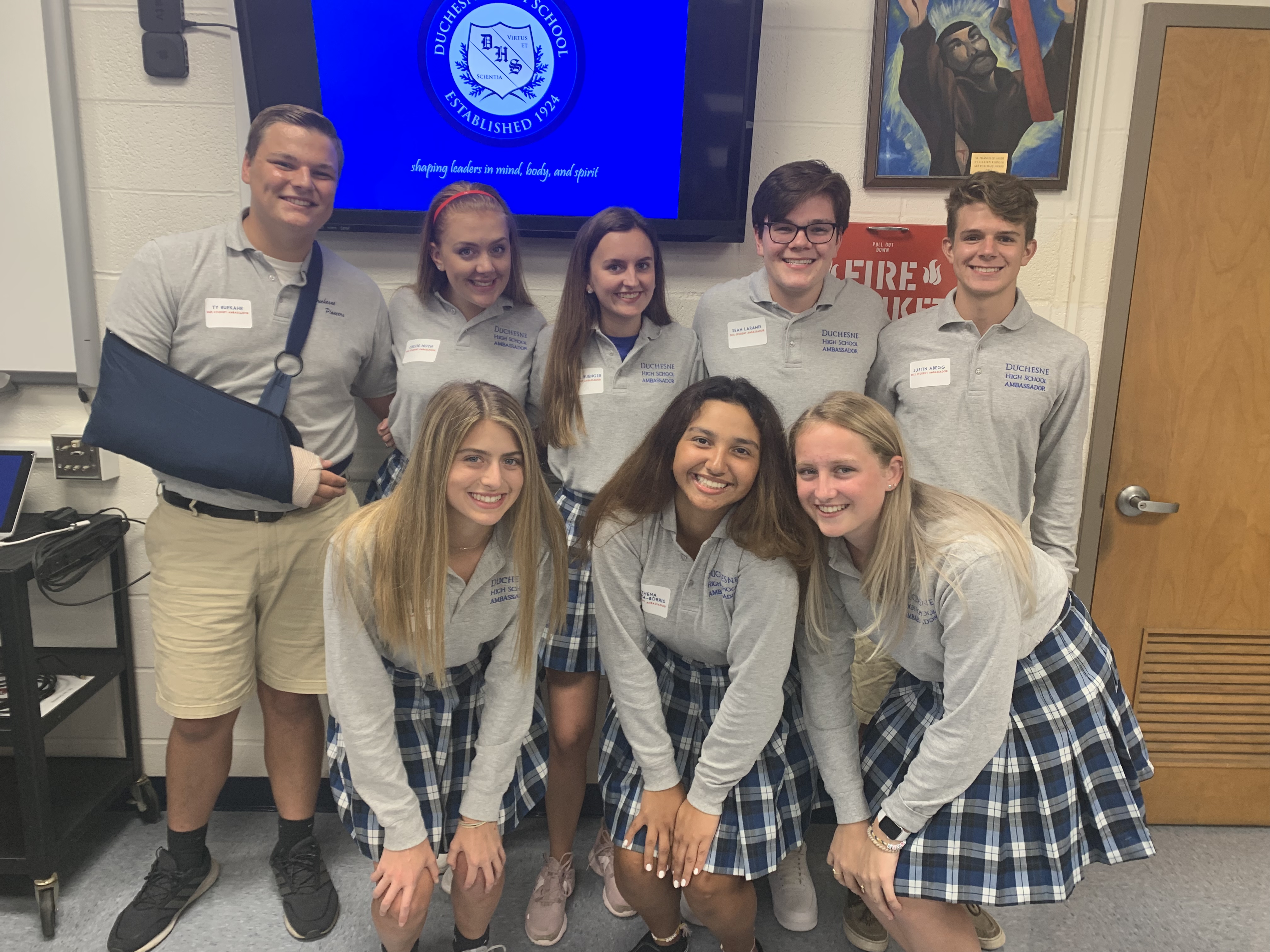 Shadow Visits
Shadow visits are the best way for a student to get a personal perspective of Duchesne's exceptional education experience. Typically, eighth graders shadow in the fall and seventh graders shadow in the spring. Schedule your shadow visit today!
Virtual High School Nights
We would like to meet you in person! Sign up for a DHS Presentation and School Tour which is a High School Night PLUS a tour of our school building! You can register through the link about under DHS Presentation and School Tour.
Also make sure to find us on the social media sites listed below to stay updated with what is going on at school!
Facebook | Twitter | Instagram | Google+ | LinkedIn