2011 Recipients
Don Schappe, Class of 1958
Don Schappe is a member of the Duchesne High School Class of 1958. After graduation from DHS, he earned a mathematics degree from Saint Louis University. Don was a member of the SLU cheerleading squad and was selected to be the Billiken mascot during his senior year of college. An avid piano player, Don was a member of the Swing Kings dance band from the mid-1950s until the early 1970s.Don began his professional career with the investment firms Tegeler and Co. and A.G. Edwards. In 1975, Don followed his passion by opening O'Fallon True Value Hardware - a business he ran for 30 years until his official retirement in 2005.
Don's support of his community and strong sense of civic responsibility are second-to-none. Through personal and professional contributions, his giving heart has touched many organizations and nonprofit agencies. Don has served on the Boards of Directors for the O'Fallon Chamber of Commerce and the St. Charles County Boys and Girls Club, and is a past president of the O'Fallon Kiwanis Club (a professional service organization dedicated to aiding children in need). Currently, Don serves on the boards of the Crider Health Center, the Cuivre River Electric Cooperative and the Center for Autism Education, as well as the Development Board of St. Mary's Institute. This coming April, Community Living, Inc. will honor Don with the prestigious Legacy Ball Award, annually given to an individual who has given outstanding service to those with disabilities and the community as a whole.
Duchesne High School is also a grateful beneficiary of Don's dedicated assistance. In addition to supporting Duchesne's Faith in Our Future capital campaign, Pioneer Fund and endowment programs, Don served as an honorary chair of the 2009 Foresight dinner auction.
Don and his wife Jackie will celebrate 45 years of marriage in July 2011. The couple resides in St. Charles. When they are not actively serving the community, Don and Jackie enjoy antique collecting and attending various auctions. Still unable to shake the hardware bug, Don happily works part-time at Branneky Hardware in Bridgeton. His family includes his three brothers: Tom '55, Mike and Jim.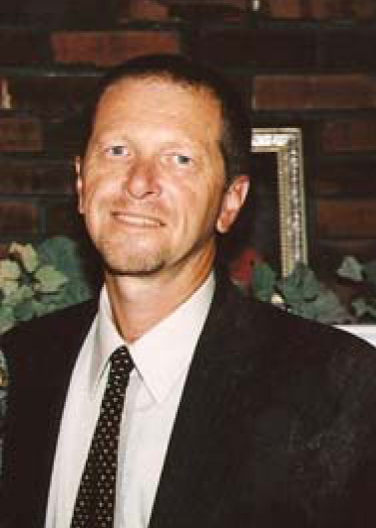 Jim Friedel, Class of 1980
Jim Friedel is a 1980 graduate of Duchesne High School. While a DHS student, Jim was a three-sport athlete who enjoyed playing basketball, baseball and football. Jim attended the University of Missouri - St. Louis, earning his bachelor's degree in business administration in 1984. He currently is a sheet metal worker with Miller and Associates.
While still in college, Jim was asked to coach a boys basketball team at St. Charles Borromeo school. Although he was just 19 years old and had no relatives on the team, Jim agreed to serve as coach. This request was the beginning of Jim's coaching legacy. Not only did Jim mold a group of young boys into competitive athletes, but instilled in his team life lessons of respect, desire, heart and giving 100 percent in all things. Staying true to Duchesne's mission to educate the total student, Jim focused his coaching techniques on instructing his players in mind, body and spirit.
For fourteen consecutive years, Jim continued to coach his children's teams at Borromeo (and has accepted a request to coach again for the 2011 season). His coaching bears the hallmarks of a great teacher - physical and mental preparation for play, encouragement to achieve one's very best and the expectation of graciousness in wins and losses alike. Jim serves as an excellent role model for young athletes, emphasizing constant respect for oneself and others. His pioneering spirit inspires his players to strive for excellence on and off the court.
Jim's influence extends to the St. Charles Baseball/Softball Association, where he has coached youth teams for the past 16 years. He also is a perpetual volunteer at Duchesne High School events. For many years, Jim has coordinated the cleanup crew for the annual Foresight dinner auction - a job many people might try to avoid. He also works diligently for the Duchesne Athletic Boosters, lending his assistance whenever and wherever help is needed.
Jim resides in St. Charles with his wife of 25 years, Judy (Eckelkamp) '80. The couple has four children, all of whom are Duchesne Pioneers: Emily '05, Dan '08, Jenna '11 and Nate '13. The Friedel family belongs to St. Charles Borromeo parish.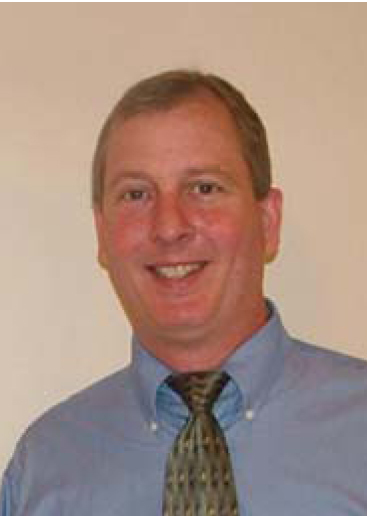 Jim Thro, Class of 1983
Jim Thro graduated from Duchesne High School in 1983. He is one of eleven siblings, all of of whom are fellow Duchesne alumni. Jim went on to graduate from Ranken Technical School, where he specialized in automotive repair. He has worked as a mechanic for the City of St. Peters, the St. Charles Police Department and the Methodist Children's Home in Waco, Texas, where he used automotive repair as a motivational tool to mentor troubled teens.
Jim moved home to St. Charles and opened Jim Thro's Automotive Repair in 1999. He operates his shop with a mission to provide honest, quality automotive repair to all clients. The business has been honored on several occasions as St. Charles' best auto repair shop, as voted by readers of the Suburban Journals. Jim Thro's Auto Repair was recently selected by the St. Vincent DePaul Society as a regional "Vinnie's Garage." When SVDP receives automobile donations, Jim's shop thoroughly inspects the vehicles and makes any needed repairs at a significantly reduced rate. Above all, Jim values integrity, honesty and hard work in his professional and personal life.
Aside from his automotive work, Jim is a great advocate for his parish and various community organizations. He is a parish council member at St. Charles Borromeo, where he and his wife, Angie, also serve as mentors for engaged couples in marriage preparation classes. He sponsors many organizations and events in the community, including the Borromeo Youth Ministry, Friends of Birthright, Duchesne High School athletics, the St. Charles Baseball/Softball Association, Backstoppers and the Knights of Columbus. Jim is also an ardent supporter of United Services, a nonprofit organization that provides preschool and therapy services to children with special needs. Jim has served on United Services' Board of Directors since 2008 and is the current board chair-elect.
Jim and Angie have been married since 1996. They have five children, ranging in age from six months to 11 years: Evan, Hank, Amelia, Natalie and Marshall. The Thro family resides in St. Charles and attends St. Charles Borromeo Parish.