2014 Recipients
Ralph Elmendorf, Class of 1955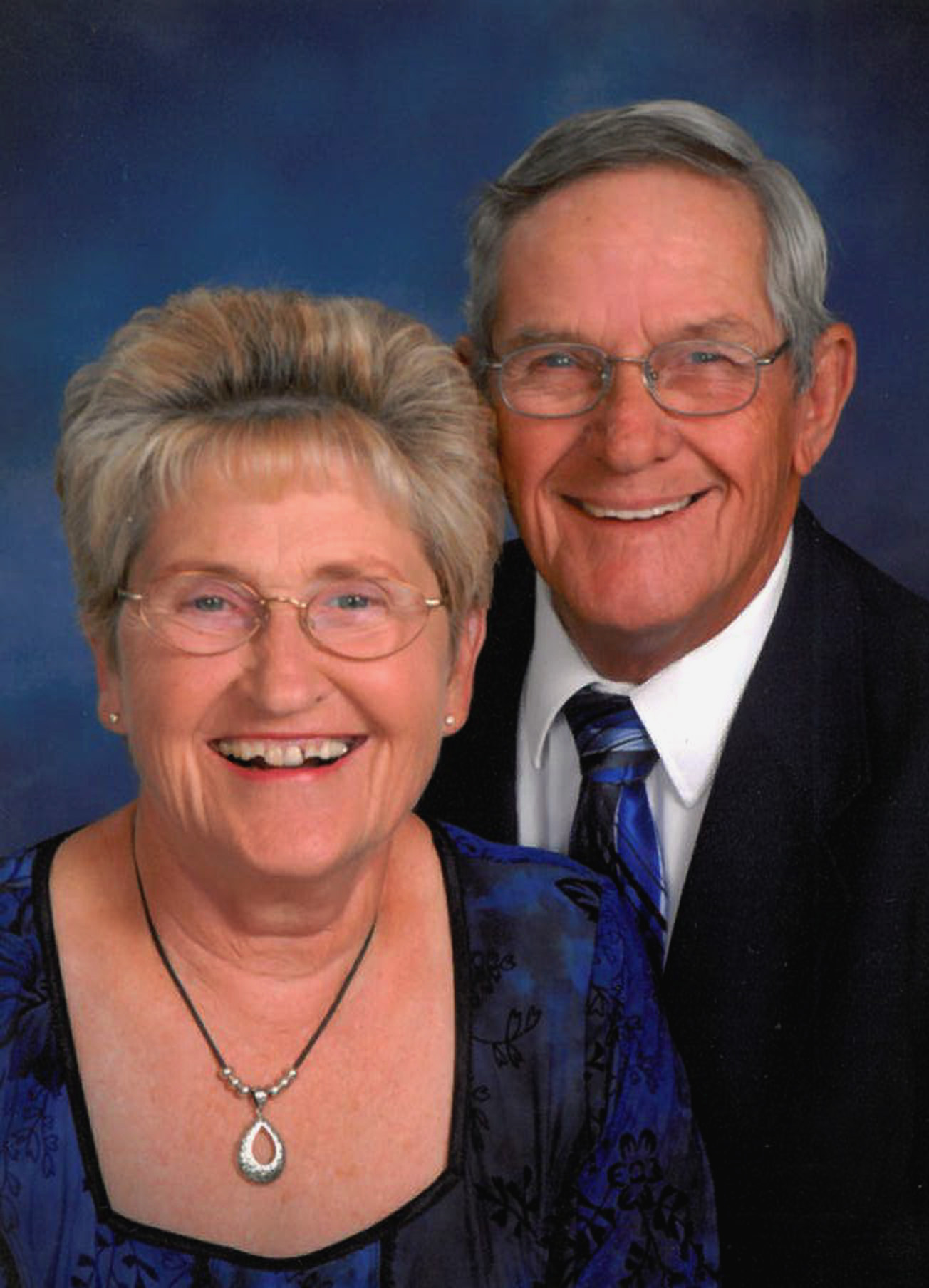 Betty (Bethmann) Elmendorf, Class of 1956

Ralph and Betty Elmendorf are in their seventh (yes, seventh!) decade of involvement at Duchesne High School. Throughout their years as students, alumni, parents, grandparents, volunteers and benefactors, one thing is certain – Ralph and Betty truly bleed Pioneer blue. They have spent their lives in humble, loving service to God, church, family, school and community.
Ralph grew up in St. Charles and graduated from St. Peter High School in 1955. Betty, a native of St. Louis, was known as the "girl from across the river" during her high school days and graduated in 1956. The couple started dating in 1954, while still St. Peter students. After graduating, Ralph went to work at Navco, Inc., before joining Betty at McDonnell Douglas. They married on June 1, 1957 at St. Charles Borromeo Church.
Both Ralph and Betty are proud to say that they have been active members of the Duchesne family since the early days. They were instrumental in establishing the Men's Club (now the Athletic Boosters) to help fund the school's athletic program. Ralph was a Men's Club board member, and managed and coached many of his sons' grade school baseball and basketball teams. Betty has been especially involved with the Alumni Association since her graduation. She co-chaired the golf tournament for ten years, and currently serves on the Alumni Association board. She is the official seamstress for the Pioneer football team, telling the players, "You keep blocking and I'll keep mending." She loves making chocolate chip cookies for the coaches and players day before game. And of course, they still are members of the Athletic Boosters.
The Elmendorfs are members of St. Peter Catholic Church. For the past 25 years, they have chaired the parish's fish fries, picnic dinners and sausage dinners. They also have managed the St. Peter Parish Center since 1986. Betty handles scheduling and paperwork, and Ralph keeps the facilities repaired and running (and takes care of whatever else needs to be done). Both Ralph and Betty are Eucharistic Ministers; Ralph also is an usher and served two terms with the Parish Council, while Betty is a member of St. Anne Sodality and is active in Friends of St. Charles Birthright. Betty was honored to receive the Cardinal Rigali Service Award in 2005 for her contributions to the parish and community.
Ralph and Betty's four sons – Charlie '76, Bill '78, Tim '82 and Terry '83 – and nine grandchildren – Kyle '00, Leanne '02, Jenni '03, Cory '04, Andrew '05, Jeremy '06, Clinton '07, Andrea '08 and Megan '10 – have attended Duchesne. They loved seeing their grandchildren during the school day and at DHS events. Ralph and Betty also have four great-grandchildren and are expecting three more in 2014!