2007 Recipients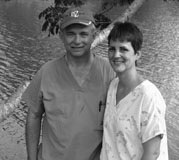 David Billing, Class of 1974
David Billing graduated from Duchesne High School in 1974. He received a bachelor of science degree in pharmacy from the Saint Louis College of Pharmacy and a master of science degree in pharmacy administration from the Saint Louis College of Pharmacy.
Currently, David is the director of pharmacy at SSM St. Joseph Hospital West in Lake Saint Louis. He has been at St. Joseph Hospital for 33 years and a department director for 20 years. He and his wife, Chris, who also works at St. Joseph as a cardiology nurse, recently organized their sixth semi-annual trip to bring medical care, supplies, educational information and able-bodied workers to remote areas of Belize served by Jesuit missionaries. Prior to organizing these mission trips to Belize, David traveled to Mexico, Guatemala and Ecuador on numerous other mission trips.
David and Chris have two sons, Andrew, age 23, and Peter, age 14. They belong to St. Patrick Parish in Wentzville, where David is a PSR teacher for 7th grade, lector, Eucharistic minister, parish council president, St. Vincent DePaul volunteer and member of the Knights of Columbus.
David also volunteers in the community, including serving two terms as an alderman in the city of Wentzville.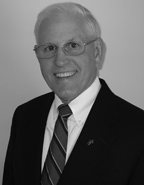 Rev. Mr. Philip Hengen, Class of 1963
Following his graduation from Duchesne in 1963, Philip Hengen graduated from the University of Missouri with a bachelor's degree in psychology in 1967; a master's degree in social work from Washington University in 1971; and a master's in management from Webster University in 1976.
Phil has worked as a marriage and family therapist in private practice for over 30 years. He has helped countless individuals and couples with his patient wisdom, direction and insight. In addition, Phil works for the Archdiocese of St. Louis as assistant to the vicar for Child & Youth Protection, and serves on several boards and committees for the Archdiocese.
Phil was ordained a permanent deacon for the Archdiocese of St. Louis in 1992. Since that time, he has served at the Catholic Student Center at Washington University, where he has helped many young people explore their faith in the same way it was modeled at DHS.
Phil is a loving and devoted husband to Mary, father to Amy and Bridget and grandfather to Rose. "Phil holds his memories of Duchesne very dear to his heart," said Mary, "and Duchesne can be proud to know it was instrumental in forming such a wonderful man; a gift to me, our family, the community and the Church."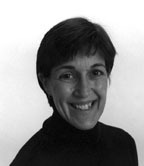 Laurie A. Ohlms, M.D., Class of 1977
Laurie A. Ohlms graduated from Duchesne High School in 1977, and went on to earn a bachelor's degree at Quincy College. At the University of Missouri Medical School, she graduated first in her class, and then did a residency at Baylor Medical Center in Houston, where she worked with Dr. Michael DeBaky, a heart transplant pioneer. Her impressive academic journey continued at Harvard Medical School with a prestigious fellowship in pediatric otolaryngology at Children's Hospital Boston.
Currently, Laurie is assistant professor of otology and laryngology at Harvard Medical School. She specializes in pediatric otolaryngology. She has published more than 20 peer review articles, performed seminal research related to otolaryngology and vascular malformations, served as program director of the prestigious pediatric otolaryngology fellowship program at Children's Hospital Boston - Harvard Medical School, and has been a frequent speaker. According to her husband, Dr. David Waisel, "Laurie is a wonderful mentor and a role model to medical students and residents, generously sharing her wisdom and knowledge."
Laurie is the daughter of Larry and Doris (Ell) '55 Ohlms. She and David reside in the Boston area with their three young children, Betsy, 10, Jack, 8, and Kate, 5.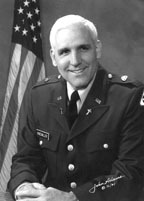 Rev. William Kneemiller, Class of 1968
Rev. William Kneemiller graduated from Duchesne High School in 1968. He went on to earn a bachelor's degree in English literature from the University of Missouri. He also earned an MBA and became an entrepreneur, owning painting and real estate companies.
Finally, answering a call to the priesthood, Fr. Bill earned a master's in theology from St. Paul Seminary at the University of St. Thomas in Minnesota. He was ordained a priest on June 12, 1999 in Davenport, Iowa.
Currently, Fr. Bill is pastor of three small parishes in rural Iowa. Also, he is a captain in the U.S. Army reserves and serves as an Army chaplain. He is assigned to the 389th Engineering Unit of Dubuque, Iowa. In 2003, he was deployed to Kuwait and Iraq, where he was one of only a few priests serving over 50,000 troops. This meant he would routinely tour multiple bases, saying as many as eight Masses a day, hearing confessions and ministering to men and women of all faiths.
He is the son of Calvin and Phyllis (Sebacher ) '45 Kneemiller and brother of Carol (Kneemiller) Lock '66, Sue (Kneemiller) Peterson '70, Bob Kneemiller '76, and Marcy (Kneemiller) Tribley '90.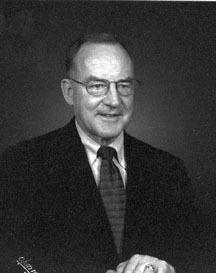 John J. Zerr, RADM USN (Ret.), Class of 1959
After graduating from Duchesne High School in 1959, John J. Zerr entered the Navy as seaman apprentice and retired 36 years later as a rear admiral. While in the Navy, he received a bachelor's degree in electrical engineering from Purdue University and a master's degree in aeronautical engineering from the Naval Postgraduate School. Jack is a highly decorated Vietnam veteran with many prestigious honors, including the Distinguished Service Medal, the Defense Distinguished Service Medal, the Legion of Merit, the Distinguished Flying Cross, the Air Medal, the Meritorious Service Medal, and the Navy Commendation Medal. Jack joined McDonnell Douglas in 1996 as director of flight test and laboratory operations and was assigned to Boeing's P-8A Multi-mission Maritime Aircraft program as vice president and program manager in 2002. He and his wife, Karen, have moved 25 times, living in the U.S. and abroad. They have six children: Jennifer, John, Julie, Janine, Jodie, and Jessica, all educated in Catholic schools, and nine grandchildren.