2022 Recipient
Simon "Sam" Suthoff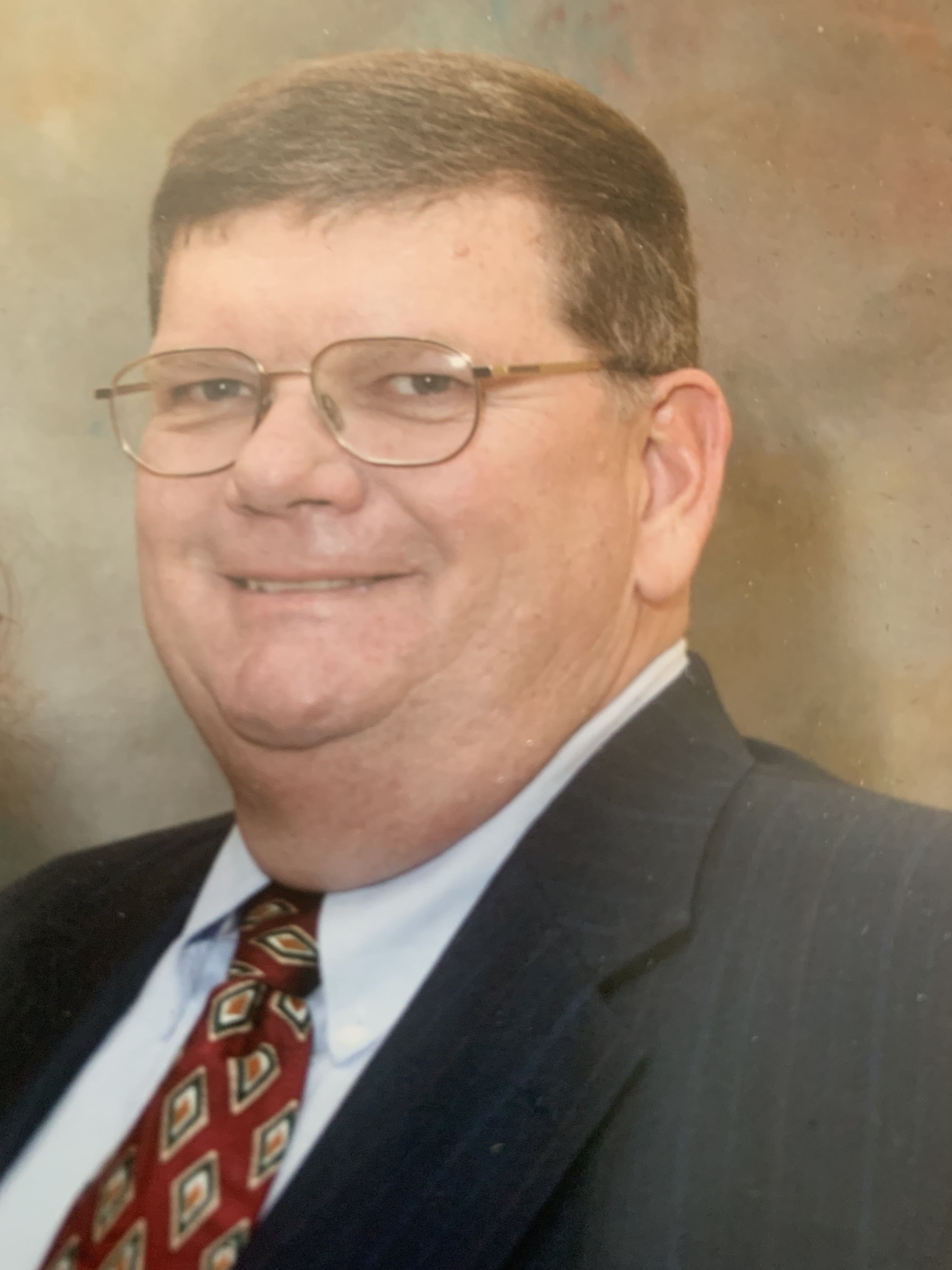 Simon "Sam" Suthoff became familiar with Duchesne High School when his sons became students at our school. Sam and his wife, Shelley, have three boys: Drew '01, and Matt and Mark, twins who graduated in 2006.
Sam remembers his friend and fellow Boy Scouts volunteer Bill Bucher (former DHS parent and husband of former staff member Mary Bucher) recommending that Sam get involved in the Duchesne Athletic Boosters. Coach Charlie Elmendorf '76 made a similar recommendation at the first football parents meeting Sam attended: "Being a Duchesne parent is as much fun as being in high school, without the homework. Get involved!"
Sam took that advice and began looking for fundraisers he could suggest to the DAB to help support Duchesne in athletics and other projects. "Duchesne needed a fundraiser that targeted new blood, new participants, and new donors, and I took that challenge."
Sam met the challenge when he consulted with his old Helias football coach, Ray Hentges, learned everything he could about their fundraising lottery at the Jefferson City Catholic high school, and then fine-tuned it to meet Duchesne's needs. Because Sam was comfortable with electronics and software, he automated much of the process, updated it, and the rest, as they say, is history. The DAB All-Sports Lottery featuring professional football teams and benefiting all Duchesne athletes sells approximately 2,500 to 3,000 tickets over just a few weeks in August and September each year and has generated over a half million dollars ($580,000) to benefit Duchesne since the lottery's inception 18 years ago.
While the DAB lottery looks like a short-lived program to those of us who buy tickets and may win cash throughout each football season, Sam actually works on the fundraiser most of the year, between planning each upcoming lottery and then reviewing post-process reports to see how things can be improved before it starts all over again.
The oldest of eight children who grew up on a family farm that has been in St. Thomas, Missouri, for generations, Sam was always a hard worker. He compared St. Charles to St. Thomas and Duchesne to Helias, noting the similarities in the sense of community and the importance of education and service. He personally learned the spirit of service at home from parents who were very active and leaders in the community, and from the Notre Dame nuns who taught at St. Thomas the Apostle grade school.
Sam is not new to figuring out how to solve a problem such as the one our DAB had when looking for a new fundraiser years ago. "I've always been the person who gets the job of figuring out how to make it work, no matter what it was," he recalled. Growing up, Sam loved math but never thought he could make a living out of it.
"I still have a recollection of an 'ah ha moment' that applied math was the thing for me to do, and that has never changed," Sam said. "I was in school and saw a vocational book use the term 'applied math' in conjunction with Engineering, and I knew I'd found my career path."
After Helias High School, Sam earned two engineering degrees at Mizzou and then went to work at McDonnell Douglas, now Boeing. While at Boeing he also earned an MBA at Lindenwood. Going to work at McDonnell Douglas was not only the start of his career, but also the beginning of starting his family. Sam was part of a group of engineers who signed up for an adult education class at McCluer High School to play co-ed volleyball, and ended up being one of four friends who met a future wife there!
Sam retired from Boeing three times, going back as a consultant twice after his initial departure. Now he is permanently retired, and he and Shelley travel to Florida among the other past times they enjoy together. Sam's son Matt has been helping with the DAB lottery and continues in his dad's tradition of improving it each year.