St. Rose Philippine Service Awards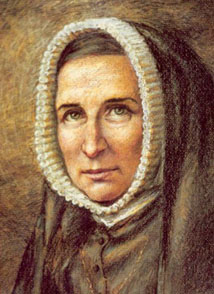 Duchesne High School is blessed with hundreds of parents, graduates, faculty members and friends who selflessly give their time and talent for the benefit of our school. Through the St. Rose Philippine Service Award, we hope to formally recognize and honor those volunteers who have consistently provided outstanding service to the Duchesne community.
The St. Rose Philippine Service Award is presented to one recipient each year. An ideal candidate for this award will embody the following qualifications:
Works diligently to further the mission of mind, body and spirit through generosity of time and resources
Serves as a role model for others in our school community
Inspires others to engage in volunteer service
Demonstrates exceptional leadership qualities, whether in formal volunteer leadership roles or in mentoring activities
Volunteers with no expectation of recognition, compensation or rewards
Nominations for the 2020 award are now closed. Thank you for your interest.