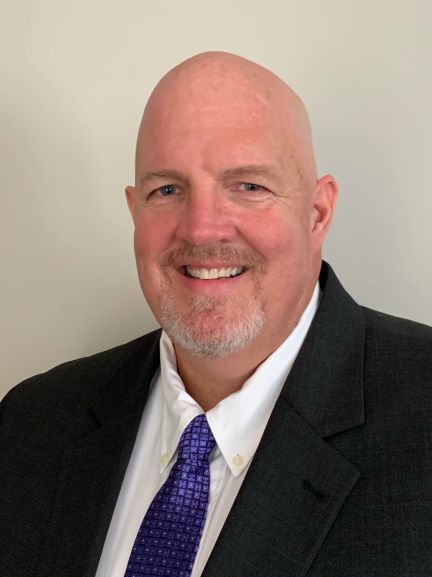 TOM CLARK – Cor Duchesne St. Rose Philippine Service Award winner
Tom Clark graduated from Duchesne in 1984 and then attended Lindenwood University, where he earned a degree in business administration. During his time at Lindenwood Tom worked in the admissions office, where he was introduced to the information technology path and his career in IT began with that hands-on experience. Tom was responsible for automating some of the workflow and based on such project work, Lindenwood essentially lent Tom to the St. Charles County Economic Development Council to help lead their Small Business Incubator (then called the Synergy Center). Tom was exposed to the entrepreneurial spirit and loved the pace and energy.
Tom worked for a couple of small companies before landing at GE Capital IT Solutions. He spent two years with GE before finding a home at Edward Jones, where he spent 15 years in the Network and Field Services areas. All was good with the world. Then he received a call from someone who had left Jones and moved to Enterprise. Two weeks later, Tom was working at Enterprise and has been in their Field Technology Services Department for almost six years.
While developing his career, Tom stayed involved in our St. Charles community and his family's activities. Tom and his wife, Sheri, have two children: Andrew '16 and Maddie '19, both third-generation alumni of ASH and DHS. Tom volunteered for several positions and projects during the years his kids were at the Academy of the Sacred Heart. When Andrew and Maddie attended Duchesne, Tom served as president of the Athletic Boosters and volunteered a great deal of time for the football, basketball, and baseball programs as well. Both of his kids have since graduated and moved on from DHS, but Tom has continued to support Duchesne and all of its efforts. He oftentimes will call and "just check in" with staff members to see if he can help in anyway. He is a huge contributor to athletics, performing arts, fundraisers, and literally anything that is asked of him. In fact, he spearheaded the livestreaming of our athletic events during the pandemic.
This year has been a challenging time for all the world, and our school was no exception. During the early part of the football season, Tom was contacted by DHS Athletic Director Paul Boschert and Dean of Students Debi Turner to see if he could figure out how to livestream our games, since we had limited seating due to COVID-19 safety restrictions. Tom dropped everything to make this a success and keep the community involved in our athletics, even though it was from a safe distance. He spent countless hours setting up, filming, and fixing technical issues along the way. Not only did he put in the time to make this operation a success, he purchased equipment and technical devices out of his own pocket and from the goodness of his heart.
The livestreaming was a success and kept Pioneer Nation in touch with our students' activities. Some of this past year's stream analytics show we had more than 18,000 viewers, more than 100,000 impressions, and more than 300 subscribers. Tom also trained a couple students on how to livestream our athletic games, performing arts, and anything else we might need filmed. Not only is Tom giving back to Duchene with his time, talent, and treasure, he is shaping future leaders by training his student team.
Although Duchesne could never thank Tom enough for all he has done for his alma mater over the past few decades, we are truly grateful for his service. Duchesne is truly fortunate to have such an amazing alum who so readily and often assists in our mission to shape leaders in mind, body, and spirit.