Mike Boschert, Class of 1980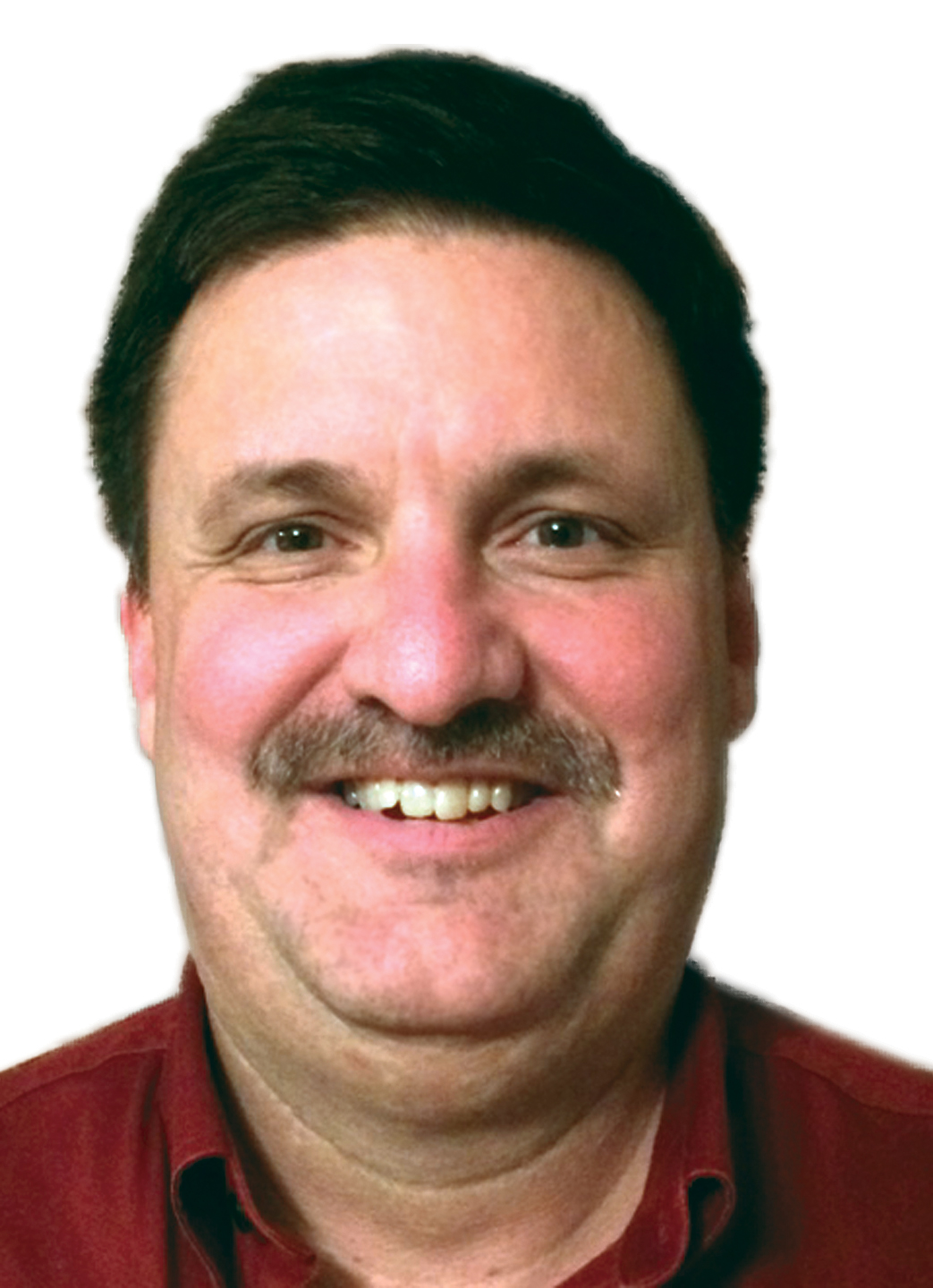 Mike Boschert is a 1980 graduate of Duchesne High School. Mike married Julie Luetkenhaus, a fellow classmate, in November of 1987. He has lived in St. Charles since earning his Bachelor of Journalism degree at the University of Missouri—Columbia in December 1983. Mike graduated in three and a half years, thanks to the ACC classes he took while attending Duchesne, and even did so debt-free, thanks to his parents and summer and school jobs.
Mike and Julie have seven daughters, one grandchild, one grandchild on the way, and one wedding set for October 2016. Their daughters have all been Duchesne graduates, are currently attending, or will be attending in the future: Elizabeth '06, Jackie '07, Rosemary '09, Teresa '11, Carolyn '15, Dolores '17, and Maggie, who should graduate in 2023.
Mike and Julie support Duchesne whenever and wherever possible. Mike has chaired the Duchesne Booster 7th & 8th grade basketball tournament for the past nine years, raising over $26,000. The December 2016 tournament will be the 22nd annual one, and Mike is thankful to Duchesne alumnus Tim Hollander for getting the event rolling. Mike and Julie are always a top-selling Dream Home Sweepstakes team and enthusiastic supporters of the annual Pioneer dinner auction in the spring. Additionally, Mike gives back some of his time and talents with his trumpet skills. He often performs the National Anthem before swim meets, basketball games, softball games, and he even marches with the band at the football games.
Mike tries to instill in his daughters that giving back to your community and institutions that were instrumental in your life is very important. Mike learned that through his time and service in the Key Club back when he was in high school. Mr. Ron Kjar, a legendary teacher at Duchesne from the 1970s into the early 2000s, taught Mike and many other Duchesne students that giving back is important.
Mike has been the organizer of his Class of 1980 reunions. Getting his classmates together every five years has been a true gift. Getting to know other classmates and seeing classmates meet and talk to folks not in their circle of friends has been rewarding. Fellow classmate Jack Davis shared his thoughts after a fun 30th reunion saying, "I had a great time tonight, Mike – and I did not talk to anybody I hung out with in high school."
Mike and Julie are active members of the St. Cletus Parish family. Mike serves as an usher and also is on the stewardship committee. He recently took over a brand new hospitality ministry and is working to see that every person who attends Mass at St. Cletus is welcomed and greeted with a smile. He knows that creating an environment of friendly people in union with the Mass can change lives and our community for the better.
All the Boschert girls attended St. Cletus, and Mike has worked his share of fish fries, parish picnics, and other events at both church and school. By the time Maggie graduates, Mike and Julie will have had children at St. Cletus from 1992–2019 (26 years in all). Mike thinks he and Julie should earn the award of having the "most-years-with-a child-at-Cletus" when all is said and done.
The St. Rose Philippine Duchesne award is quite humbling and very much an honor to receive. Mike knows and sees many people who give a lot of time, talent, and treasure to keep Duchesne strong and vibrant. As he accepts this award, he wants to also thank the many other people who give to make Duchesne High School a great part of the St. Charles and St. Louis communities.