Please click here to make your Pioneer Fund gift online.*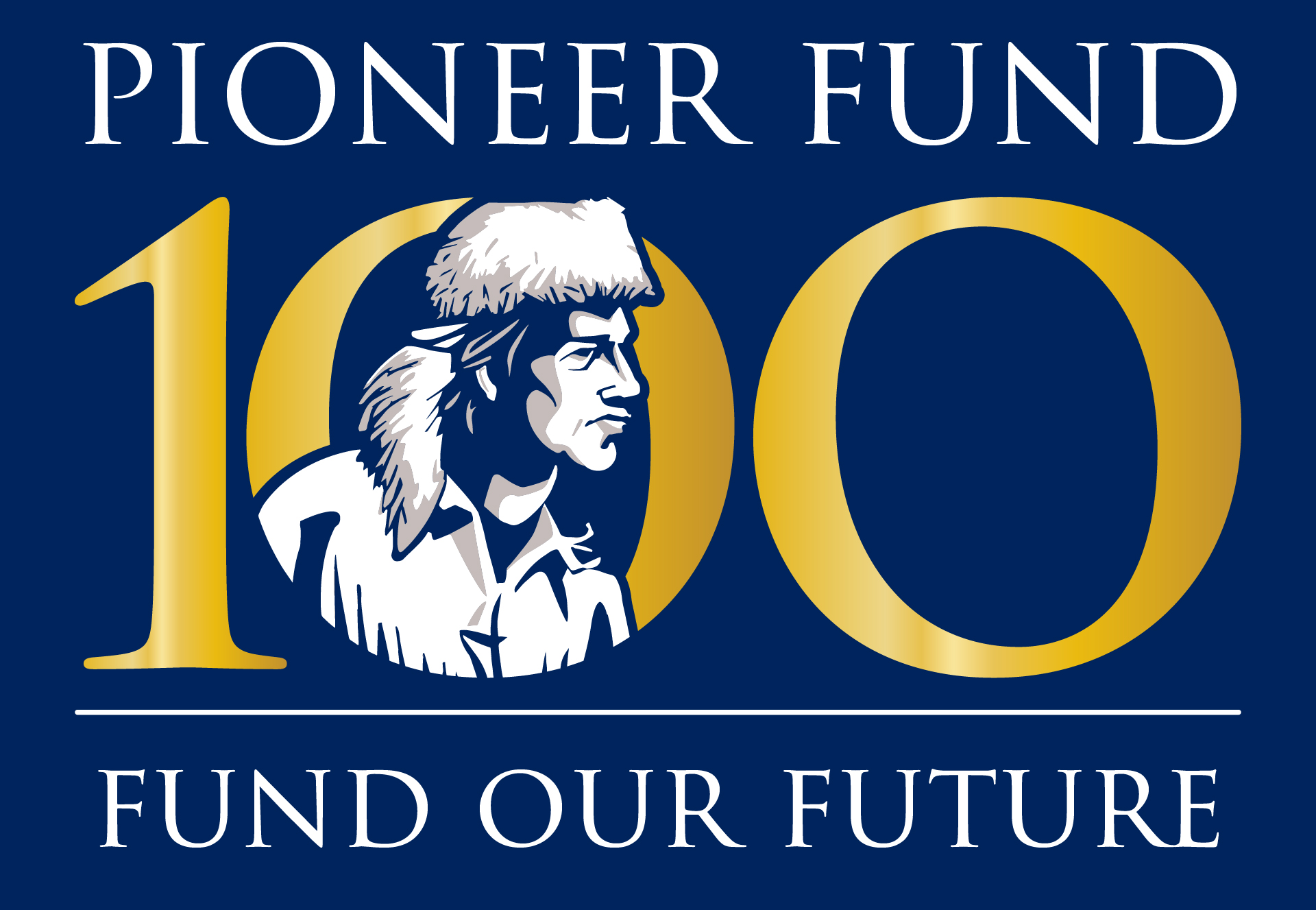 ---
Philippine Duchesne, you were a pioneer woman, called to join a pioneer endeavor to explore, to begin, to expand the educational frontiers of the new world.
Greetings Pioneer Nation! As we celebrate our 100th anniversary, we also commemorate St. Rose Philippine Duchesne for her original pioneering spirit and missionary work in our region. We honor the history of our beginning as St. Peter High School in 1924 and the thoughtful establishment of our beloved Duchesne Catholic High School in 1956.
Our 100th class began this August. Imagine the thoughts our 1924 predecessors would have had if they could see Duchesne today. The educational offerings alone would amaze them, but they would be most proud to see we have retained their pioneering spirit.
It is beautifully ironic that our 2024 senior class has chosen fortitude for this year's virtue. St. Rose Philippine Duchesne, patron saint of perseverance, would be proud. She would tell us, "Do not look back to the past, nor forward to the future. Claim only the present, for it holds God's will."
In this spirit, we invite you to come home to visit your Duchesne campus. So much is happening we hope to share. The Performing Arts Center has newly decorated walls and floor, along with a new sound system. We are ready to welcome you to plays, concerts, and alumni events! Our robotics classrooms, broadcast center, and podcast studio are providing students a unique boost in developing the skills and knowledge to succeed in an increasingly digital world while they explore and prepare for possible career paths even before graduating from high school. On your tour, you may not notice our new HVAC system and the new roof installments, but our students and faculty will certainly share that they do.
We remain committed to following God's will … Duchesne's calling to shape leaders in mind, body, and spirit. To that end, our work is not done. With your continued support, we hope to continue updates that enhance our students' learning environment and attract the interest of future Pioneers. We ask you to please join us today by making a gift to the Pioneer Fund in honor of Duchesne's impressive history of trailblazing and support of Duchesne's next century.
Thank you for making it a Great Day to be a Pioneer!

Susan Noonan

President
* Your recurring gift can make a BIG difference for DHS!! When making your online gift, you can scroll down from "one time donation" to click "weekly" or "monthly."
You may also mail a gift to Duchesne Pioneer Fund at 2550 Elm St, Saint Charles, MO 63301.
Click here for information about Matching Gifts if you work for a matching gift company.
Duchesne High School is a non-profit entity of the Archdiocese of St. Louis and a welcoming recipient of your tax-deductible RMDs and QCDs!

Please contact Becky Williamson, Director of Advancement, at bwilliamson@duchesne-hs.org or 636.946.6767 for more information.