Music Bingo Nov. 4, 2023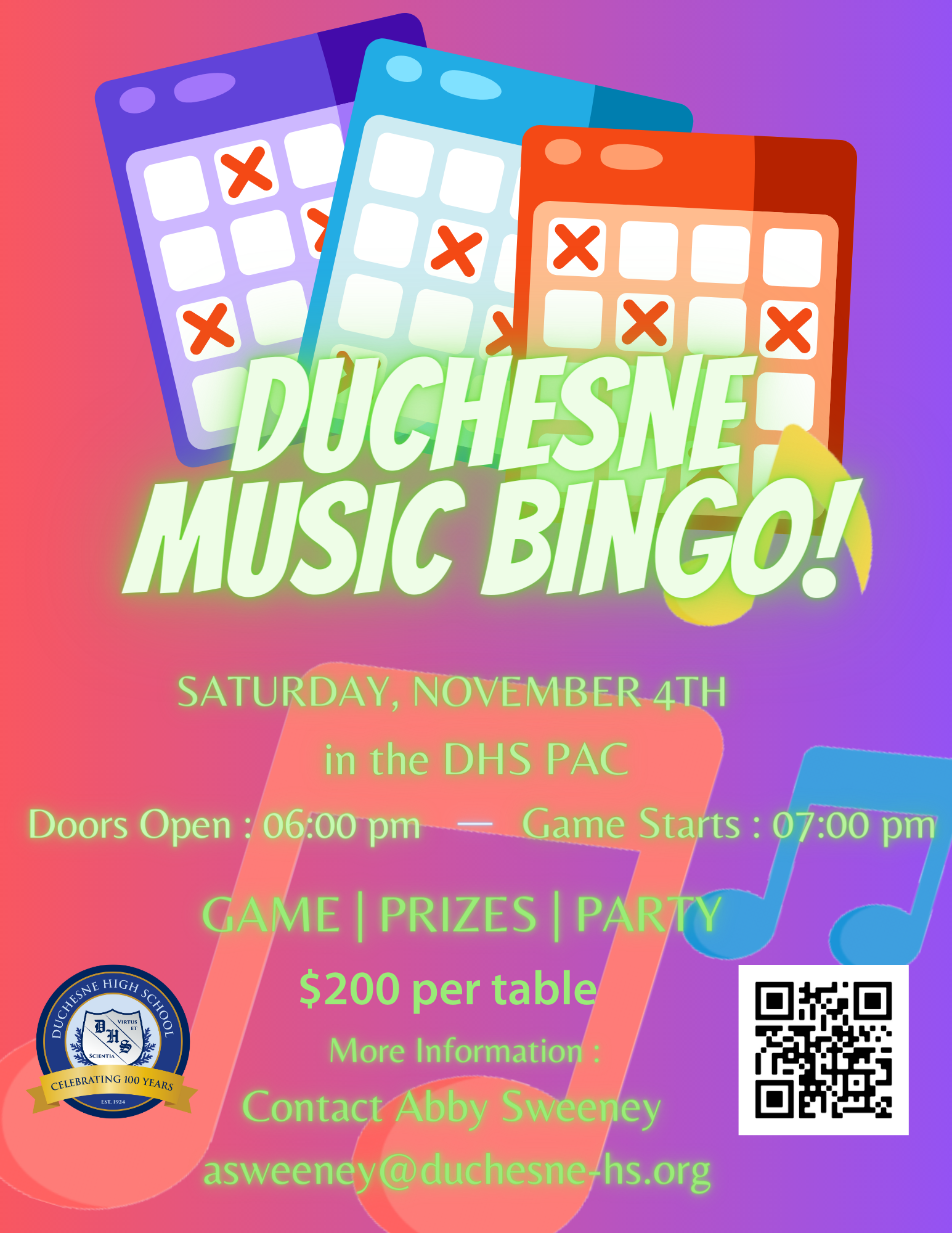 Call the babysitter and grab your friends for a night of MUSIC BINGO!!!!!!!
DJ Tim Bussen with
Good Times Entertainment will be
calling the game and keeping the party going!
Don't forget to dress as your favorite rock star or favorite music genre! Prizes will be given to the top tables for best costumes!
Beer, water, and soda will be provided. Please bring snacks for your table to share!
Each table will have 8 players for $25 per person or $200 per table.
Register today!!!!!!!!!!!!
Payments can be made via credit card by using the link below or by mailing a check:
Check, payable to Duchesne High School and mailed to:
DHS Office of Advancement
2550 Elm Street
St. Charles, MO 63301
All proceeds benefit Duchesne High School - Thank you for your support!
You will officially be registered once we receive your payment.
For questions contact Abby Sweeney at 636-328-4870 or