Dream Home 2023 Continues!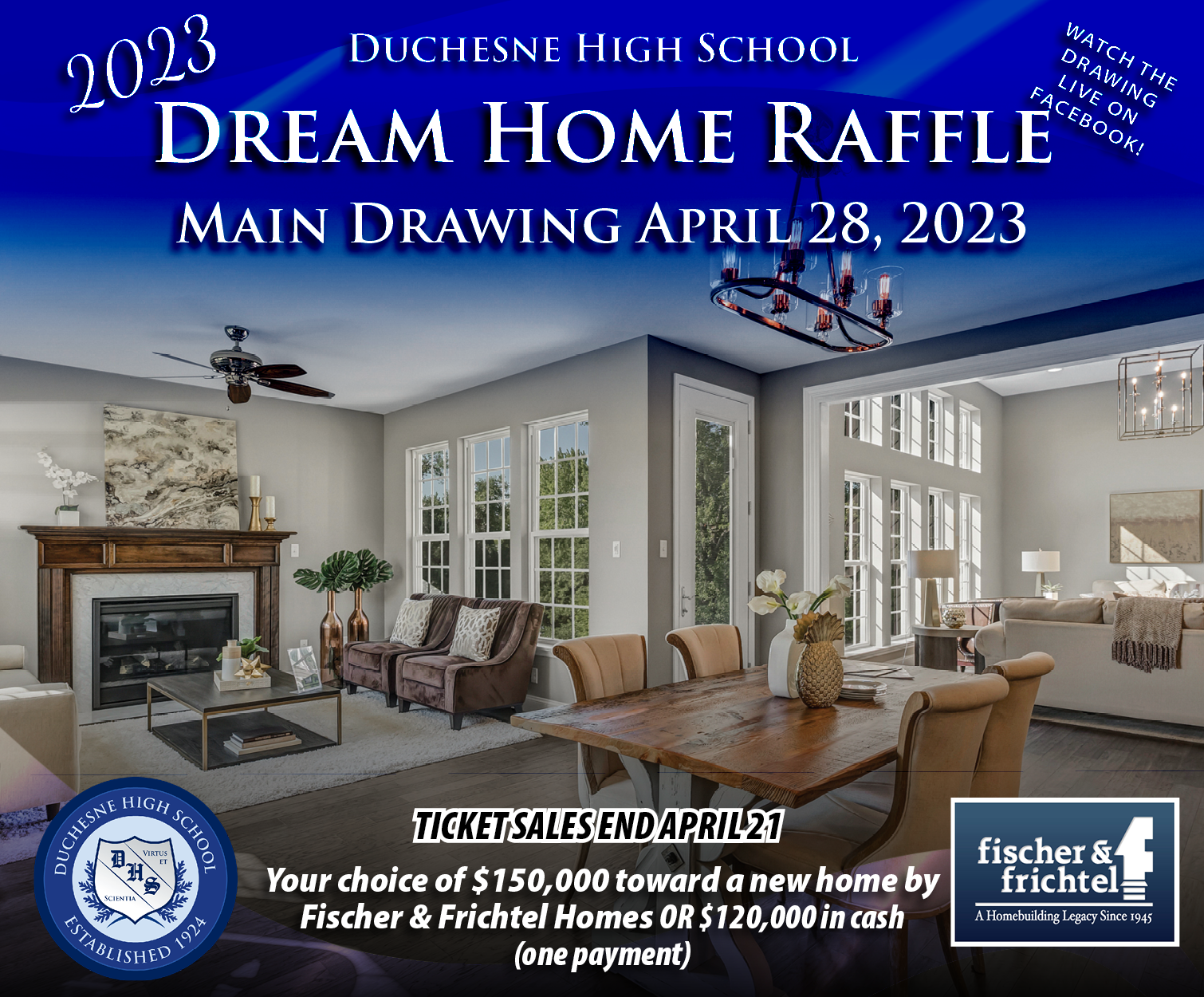 The 28th Annual Dream Home Raffle, sponsored by Fischer & Frichtel Homes, is well on its way! The Dream Home Raffle features a grand prize of $150,000 credit toward a new F&F home or $120,000 in cash – in addition to 19 other cash prizes – all of which will be drawn live on our Facebook page on Friday, April 28!
Tickets are $100 each. We will only sell 3,500 tickets. What great odds! With over 2,500 tickets sold, there are fewer than 1,000 left! Tickets can be purchased online through our DHS website, through a seller, or through the Advancement Office over the telephone or in person. We accept cash, checks, money orders, and credit cards. Ticket sales end on Friday, April 21.
This is the largest fundraiser for our school each year, and it is a particularly exciting one because you can win prizes just for selling! The more tickets you sell, the more chances you have to win a seller's prize!
Dates to Remember:
April 21, 2023 – TICKET SALES END – To be eligible for the Grand Prize and 19 cash prize drawings, tickets MUST be turned in by 6:00 p.m., postmarked by April 21, or purchased online before midnight.
April 28, 2023 – GRAND PRIZE DRAWING – FIRST PRIZE ($150,000 credit toward a new home by Fischer & Frichtel Homes or $120,000 one-time cash payment) and a total of 19 second through fifth place CASH PRIZES will be drawn live on our Facebook page. No need to be present. Winners will be contacted by telephone and posted on the DHS website and Facebook page.
If you have further questions regarding this EXCITING event, please call the Advancement Office at 636.946.2603. Let's make this year another successful Dream Home Raffle Sell Out! Click here to purchase your chance to win: https://www.duchesne-hs.org/2023-dream-home-raffle.html