Matthew J. Johannesman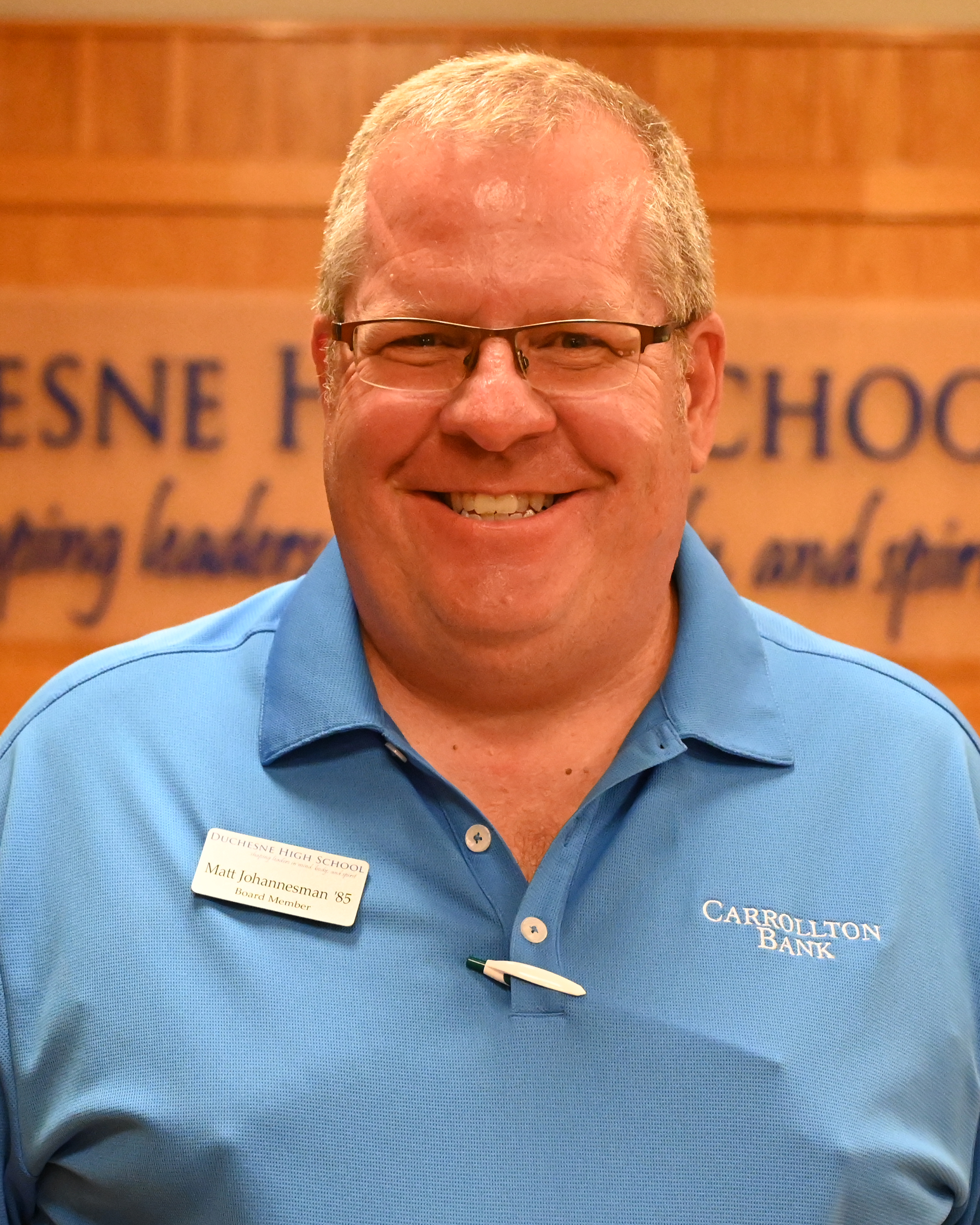 Matthew J. Johannesman is a 1985 graduate of Duchesne High School. Matt then earned a BSBA in finance/economics in 1989.
Matt is married and the father of two: Will (15) and Gabby (13). He has been the community president of Carrollton Bank since 2004.
Matt's life is rich in community spirit. He serves on St. Peter's Finance Committee, the St. Charles Kiwanis Club, St. Charles Road Board, Knights of Columbus, St. Charles Chamber of Commerce, St. Charles Audit Committee, Birthright, St. Charles County Housing Corporation, and the Academy of the Sacred Heart Board.