Duchesne Welcomes Tom Friedel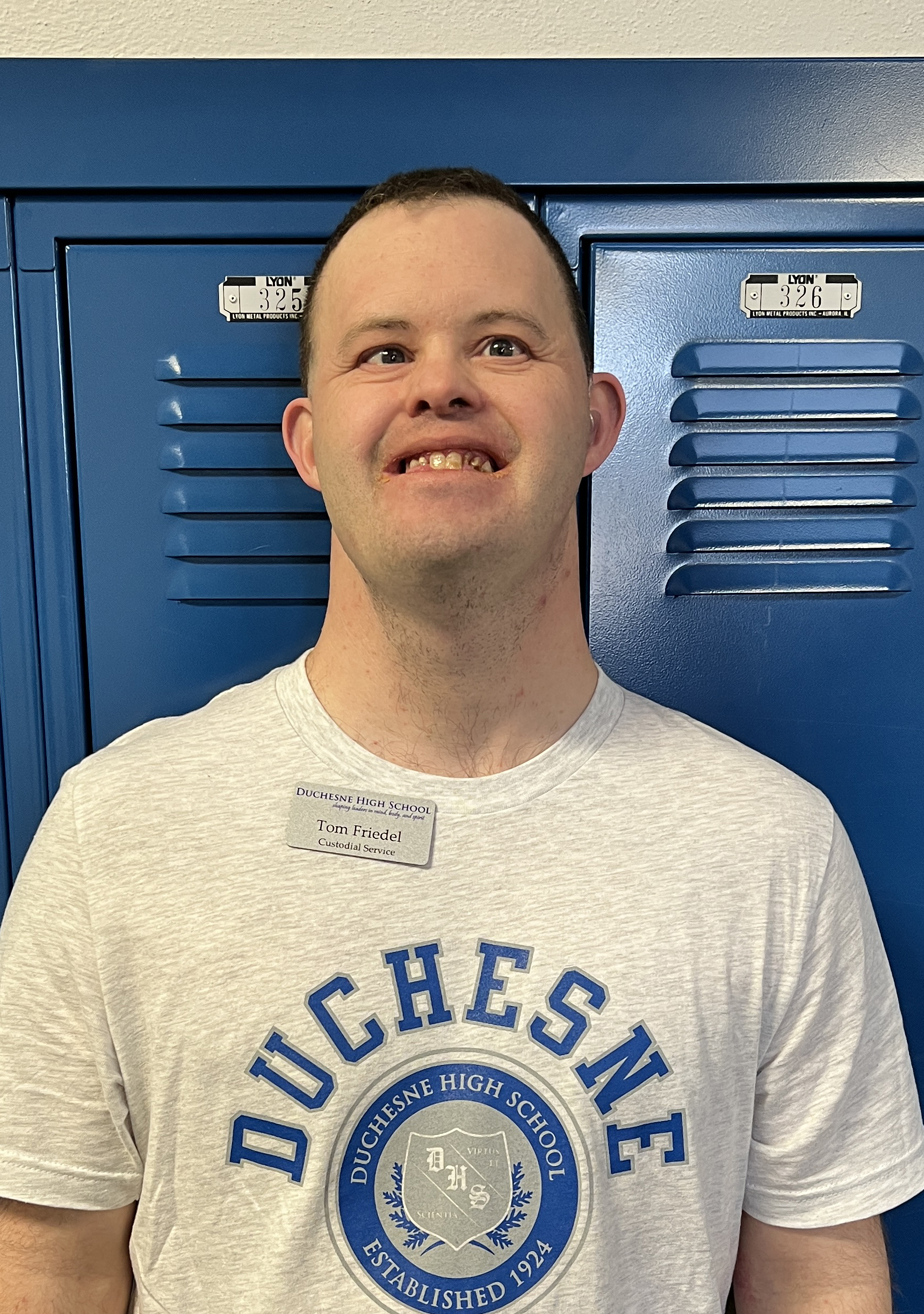 Duchesne High School welcomes Tom Friedel to its staff as the new part-time custodian.
Friedel previously lived at The Village of the Blue Rose in Clarksville, Missouri.
"It is currently in the process of closing, but it was a place where special needs adults lived and worked," said Friedel's sister-in-law and Duchesne alumna Judy (Eckelkamp) Friedel '80. "All the residents worked at the restaurant there."
Before that Friedel was a volunteer at nursing homes in St. Charles where he was recognized as "Volunteer of the Year" on several occasions.
Friedel has three brothers, all of whom graduated from Duchesne: Jim Friedel '80, Bill Friedel '86, and Bob Friedel '91.
In his free time, Friedel loves watching DHS sports and helping as a fixture during the Lady Pioneers Basketball Tournament.
"He was always home between Christmas and New Years, and he lived at the gym for that week for as long as I can remember." said Judy.
Friedel also enjoys country music, watching wrestling on TV, and is a huge fan of college football and basketball.
When asked what he thinks of working at Duchesne so far, Friedel said with a broad smile, "I absolutely love working here."