Raising Cane's presents DHS with check for $11,089.50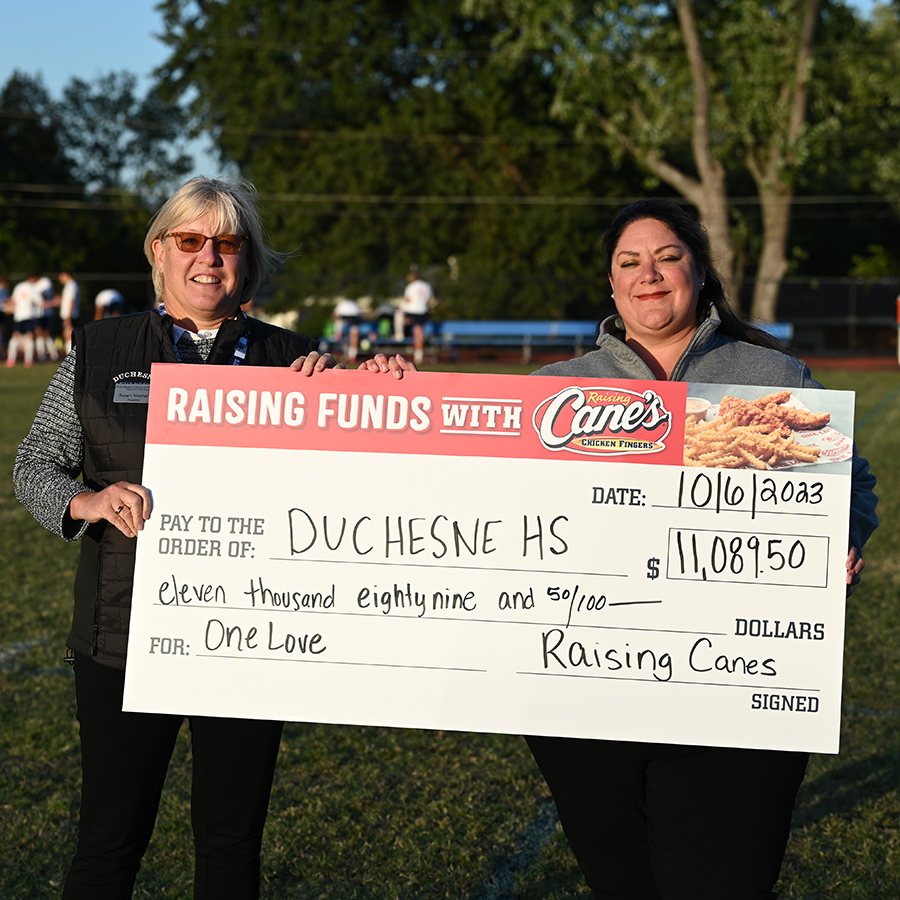 Duchesne President Susan Noonan was presented a check for $11,089.50 by Amanda McBride of Raising Cane's Chicken Fingers before the boys varsity soccer game on October 6. The restaurant donated 15% of the sales revenue made that day back to Duchesne.
Director of Advancement Becky Williamson partnered DHS with Raising Cane's last summer, and the chain's St. Charles location has generously supported Duchesne in various fundraising endeavors ever since.
"They have not only donated financially to Duchesne, but have also supported events like teacher appreciation week, basketball tournaments, open house, and rally nights at athletic events," said Williamson. "To get that type of support from a local business is unbelievable. We are lucky to have built this relationship with them."
The Duchesne Advancement team looks forward to continuing to work with Raising Cane's on future projects.