Duchesne joins the fight against MD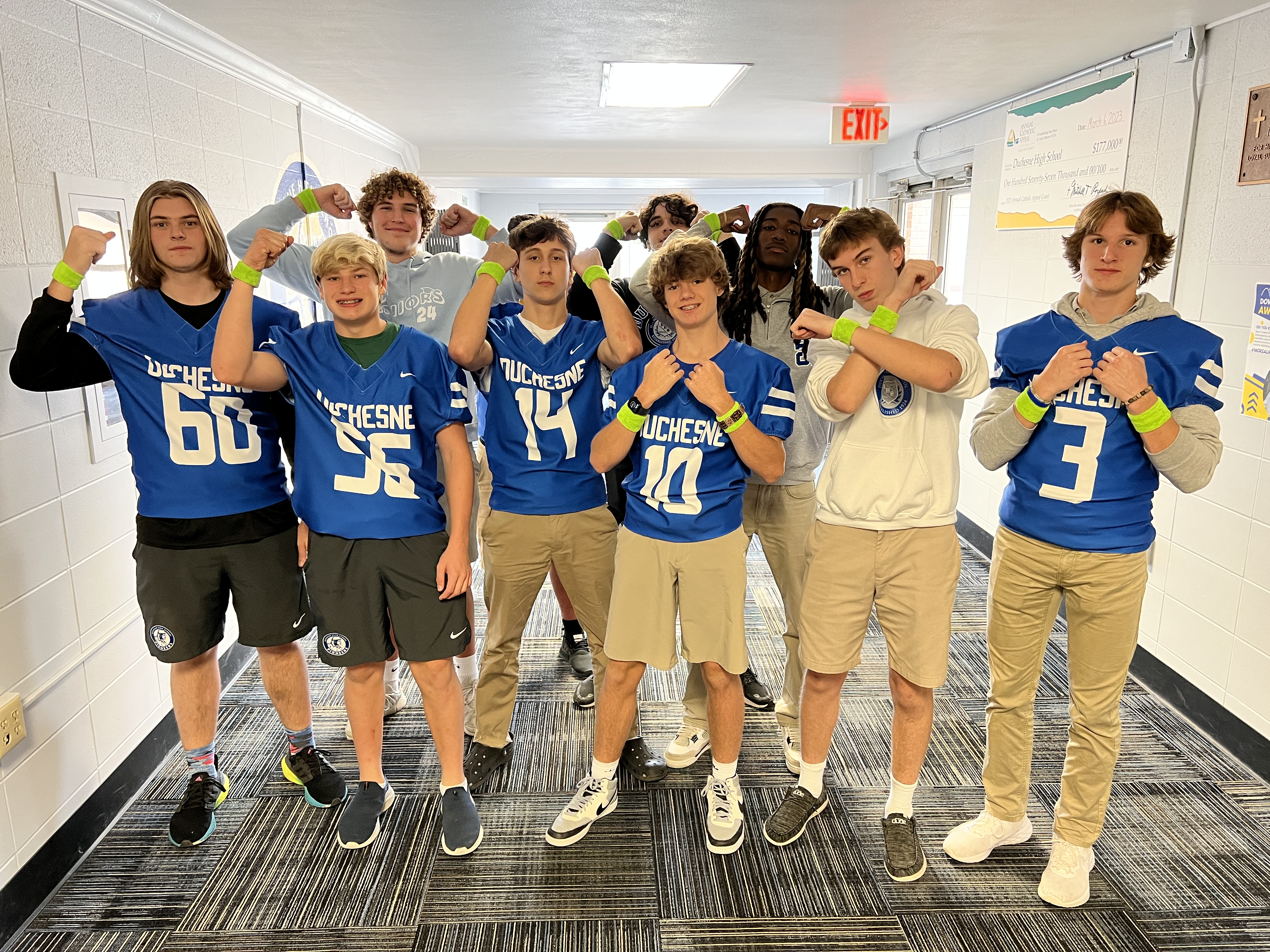 On September 22, the Duchesne Pioneers football team, led by Head Coach Vince Morris, joined high school and college football organizations all around the country with their participation in Coach to Cure MD (CTCMD), a program dedicated to raising awareness and support to find a cure for muscular dystrophy.
CTCMD is a project of Parent Project Muscular Dystrophy and works in cooperation with the American Football Coaches Association. The annual event has raised over $2.1 million dollars over the past ten years to fund research and new treatment initiatives to extend the life expectancy of those diagnosed with MD.
Football coaches nationwide answered this call for help, and Coach Morris was happy that Duchesne could join the cause.
"I have always felt that football is a community sport, and we need to give back in some way," said Morris. "Everything we do in this program is about being a well-rounded, faith-driven man. That is the center focus. Being involved in philanthropic endeavors is the embodiment of that, showing that we are, in fact, educating your young men in mind, body, and spirit, even in our extracurricular activities."
Coaching staff wore special CTCMD patches, and players adorned themselves in green in support of the event.
Muscular dystrophy is a group of fatal, progressive muscle disorders affecting approximately 250,000 in the United States. It is the most common fatal genetic disorder diagnosed during childhood.
Along with the money raised at the game, fans were encouraged to donate by visiting www.coachtocuremd.org or texting CURE to 501501.
Duchesne's football program will raise awareness for breast cancer during the October 13 senior night game and celebrate our nation's military during the game on October 20.