DHS students attend World Language Day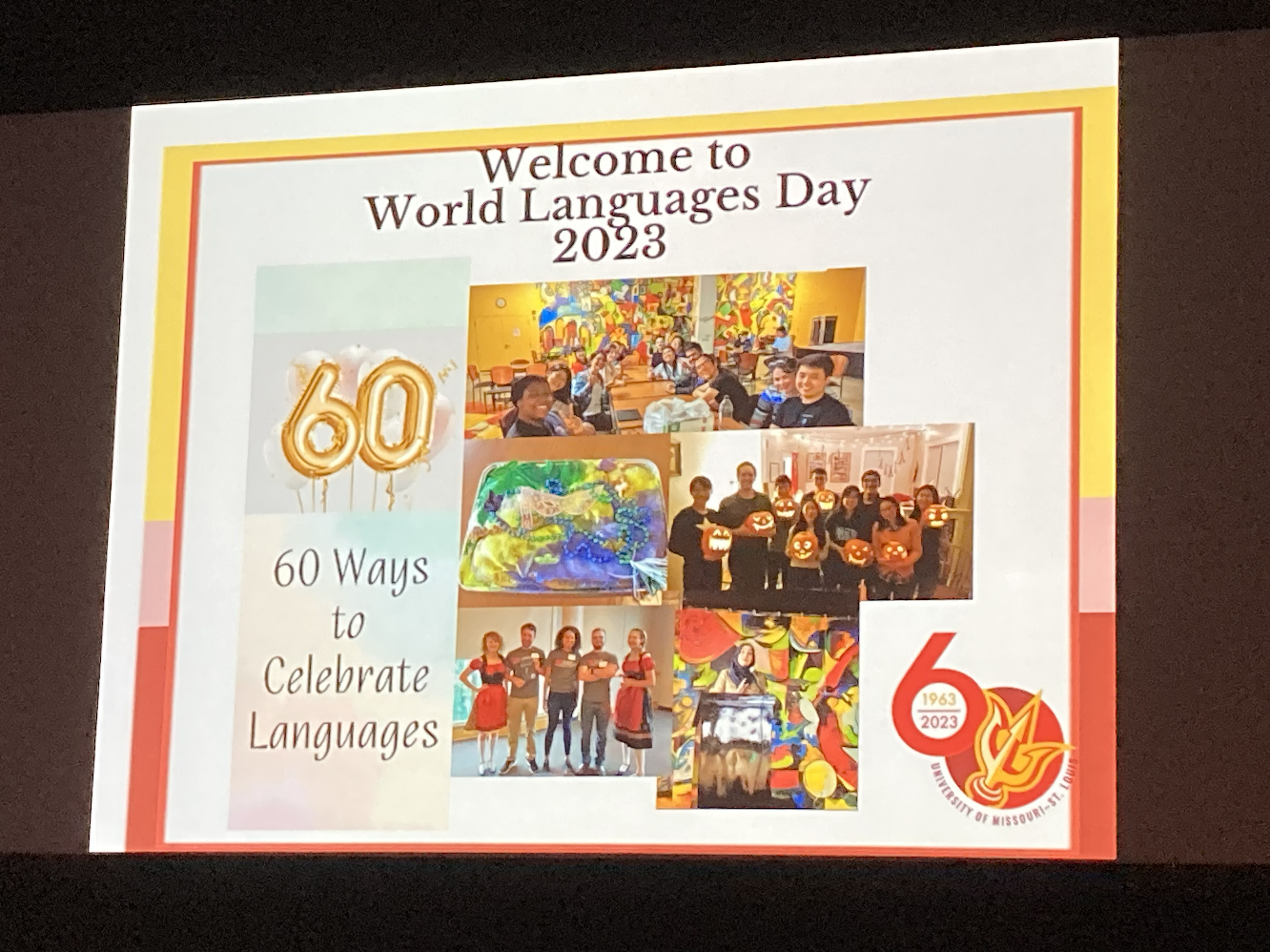 It was a celebration of all things language and culture on September 22 as Duchesne students had the opportunity to experience World Language Day at the University of Missouri at St. Louis (UMSL).
The event, hosted by UMSL's World Language and Cultures Department, offered local ACC Language students a day of activities focusing on the three languages most commonly taught in high school: Spanish, French, and German. Students were also exposed to ASL, Mandarin, Tagalog, Korean, and Japanese.
"Today was an important opportunity for our students to see what they can do just by knowing another language," said Theresa Velazquez, Duchesne Spanish teacher. "They also enjoyed socializing with students from other schools and being on a college campus."
"There were a lot of fun activities and games," said Julia Winkeler, Duchesne senior. "We got to learn about different cultures and practice our knowledge of the language we're learning. It was a lot of fun, and I got to learn new things."
Students participated in scavenger hunts in their language of study around UMSL's campus, learned Korean Pop (K-Pop) dancing from the UMSL dance group, and watched and voted on their favorite student-created videos.
This is Duchesne's first year attending World Language Day; if you ask the students, it won't be the last.
"The students had a great time, and they would like to participate again next year," said Velazquez.