Boys Varsity Soccer Coach Reaches 100th Victory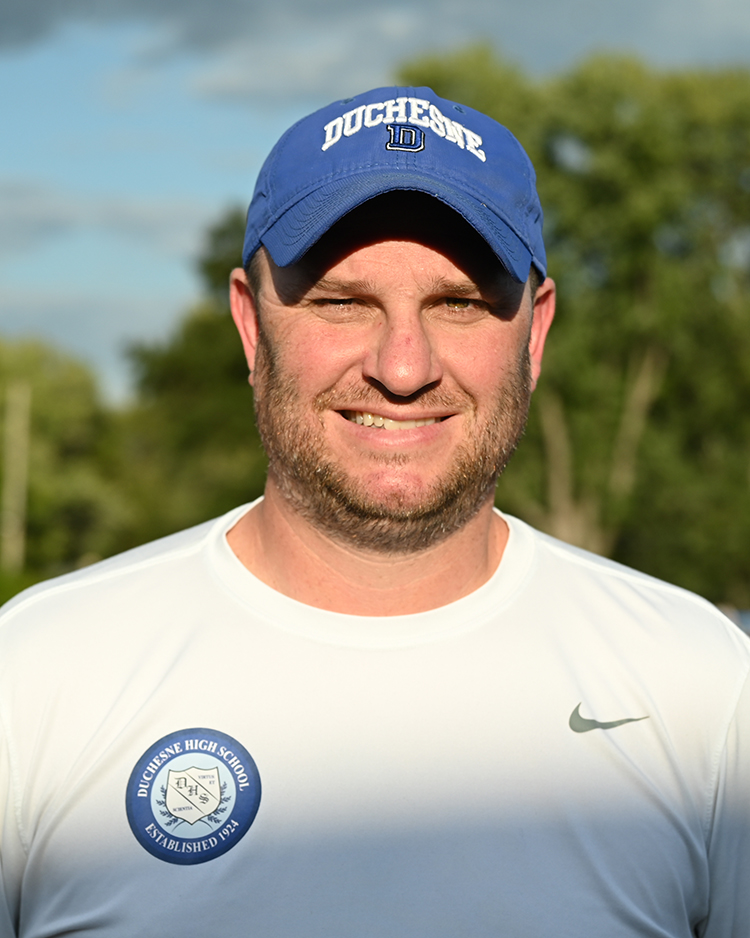 Duchesne alum and Head Soccer Coach Patrick Turner '03 celebrated his 100th win for the boys varsity soccer program. The win came on September 5 with a final score of 3-2 over Orchard Farm.
Turner credits much of the success of his program to the players and coaches he's worked with over the years.
"We've all worked together to build our program, and everyone takes a lot of pride in that," he said. "It's been special to have Coach [Nick] Spiess '12 with me all these years and now to have our younger assistants on the staff, all who have taken part in playing in most of these 100 wins."
This is the second time Turner has reached this milestone coaching soccer at Duchesne High School. He achieved his first 100 wins in April of 2021 for the girls varsity soccer program in a game with Parkway Central.
"Having accomplished this feat previously with our girls program, Coach Turner has established himself as one of a handful of coaches in the area to win 100 games with both soccer programs at the same school," said Duchesne Athletic Director Paul Boschert '77.
"Coach Turner is one of the best," said junior forward Cole Brockmeyer. "It's amazing that he has already reached 100 wins with both the Girls and Boys programs. The success of the DHS soccer program over the years is largely because of Coach Turner."
Coach Turner began his coaching career at Duchesne in the fall of 2011, coaching junior varsity soccer, and then served as assistant varsity coach in the 2012-2013 season. Since 2013, Turner has been a part of five girls soccer state championships, the most recent in 2019.
Turner says he looks forward to the boys team continuing to challenge themselves on the pitch and grow as a group. If they do that, there's no telling how far they'll go. The winning attitude of the players is sure to play a big role there as well.
"Coach respects his players and we respect him," said Brockmeyer. "When that happens, it turns into success on the field."