Class Trip to London and France Planned for 2024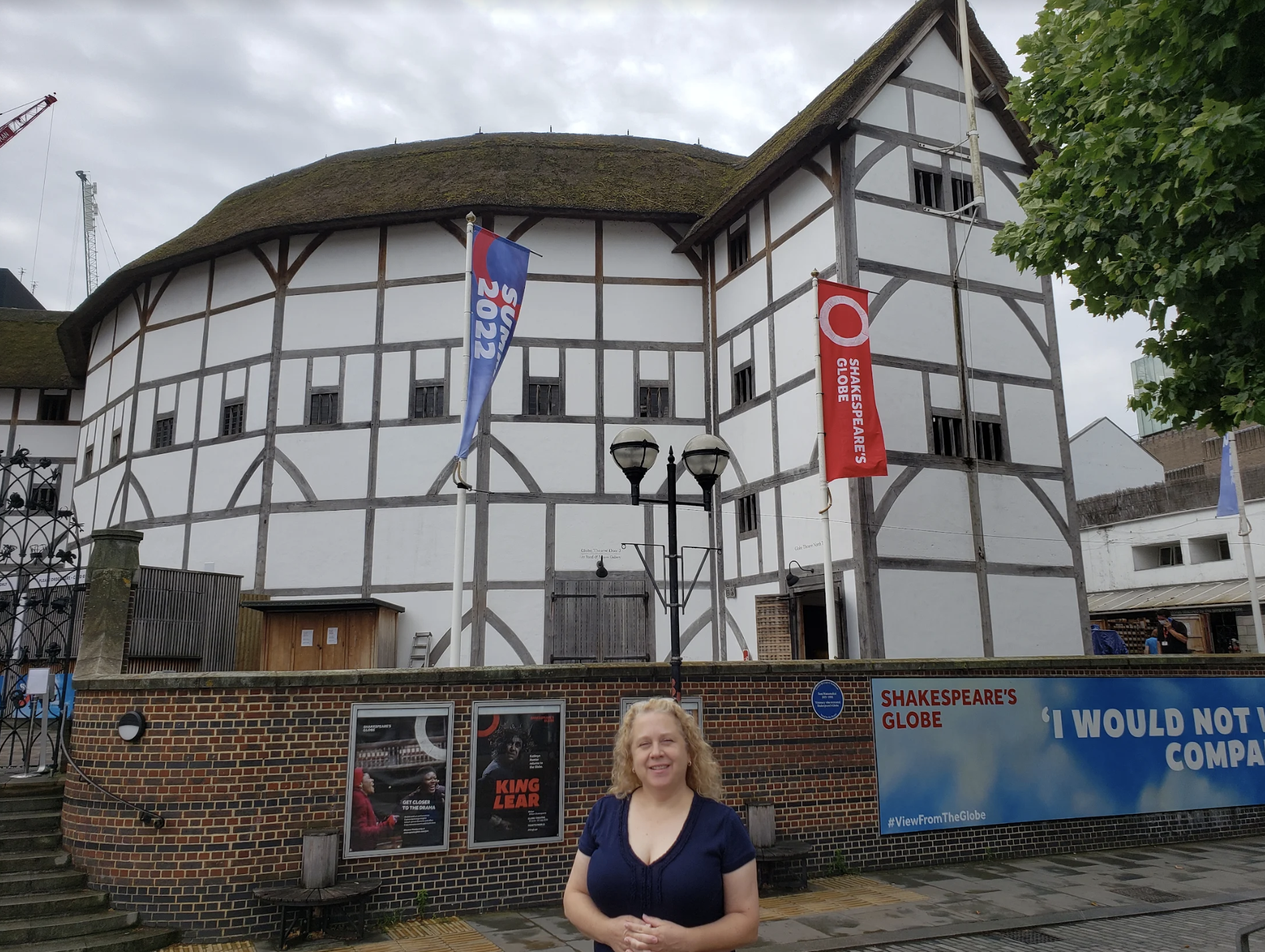 Tour organizer and Duchesne literature teacher Kim Morris '89 poses in front of the Globe Theatre during her summer trip to London.
Duchesne High School is excited to announce that its students will have the opportunity to participate in a class trip to London and Paris in June of 2024.
The journey will feature 11 days of traveling and touring London and Paris, exploring the deep history and culture at sites such as the Tower of London, Canterbury Cathedral, the Louvre, and the D-Day beaches of Normandy. Students will also get the chance to watch a show at the Globe Theatre.
The tour is being organized by Kim Morris, 1989 Duchesne alumna and literature teacher, and facilitated by EF Educational Tours. Morris began putting details together for the tour with Duchesne administration this spring, and her enthusiasm for the project continued to grow after her own trip to London over the summer, where she visited some of the oldest buildings in England.
"I learned a lot on the trip," she explained. "I just kept thinking about how I want to share this with my students."
Duchesne principal Dominic D'Urso said trips like these can be life-changing.
"Traveling abroad can be a wonderful experience," he said. "[It] can open up the world for our students. "
Duchesne Athletic Boosters president Jason Boschert is the father of one of the students considering going on the tour and recognizes the unique academic enrichment that global travel offers.
"This is an incredible opportunity to see the world!" he said. "I am very excited for my son to expand his education outside the classroom."
An informational meeting was held Thursday evening, September 22, with about 90 people in attendance to listen to the presentation.
Morris explained that she is happy to see class trips return to Duchesne. She went to Paris for two weeks as a high school junior and hopes this trip will leave a similar impact on her students.
"I still remember that trip," she said. "It's just something they'll always remember."