Duchesne Tackles Hunger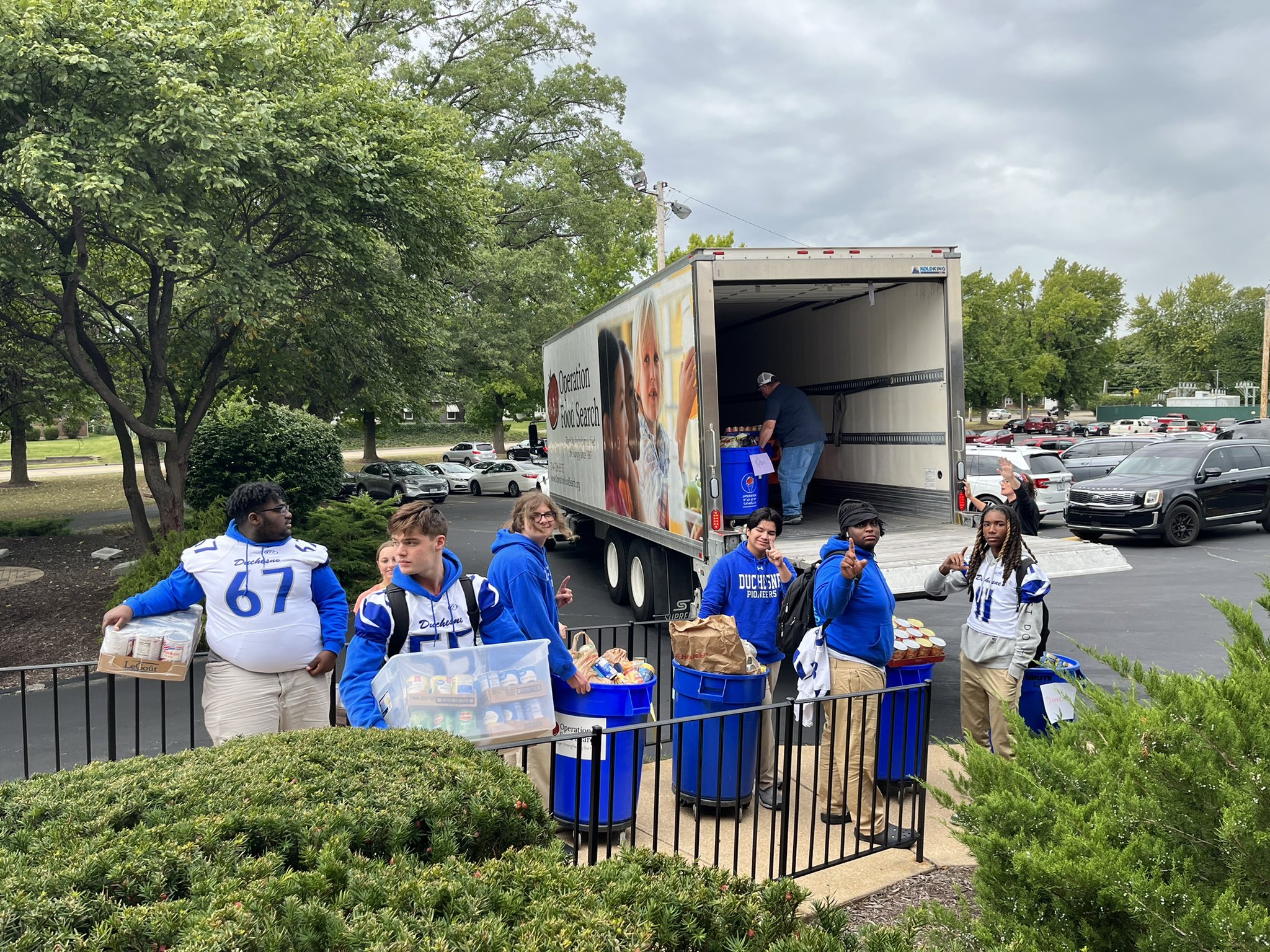 In September, Duchesne took part in Tackle Hunger, a food drive in partnership with KSDK 5 On Your Side, Operation Food Search, and Neighbors Credit Union.
The Tackle Hunger campaign pairs up participating high schools that are facing off during Friday night football. The schools collect non-perishable food items over the course of a week, which are weighed on the evening of the football game.
Not only did Duchesne students win against St. Mary's High School by collecting 3,337 pounds of food to help those in need, but they also received a shoutout on KSDK 5 during the 10 p.m. news.