Students Hold Bake Sale to Benefit Local Charities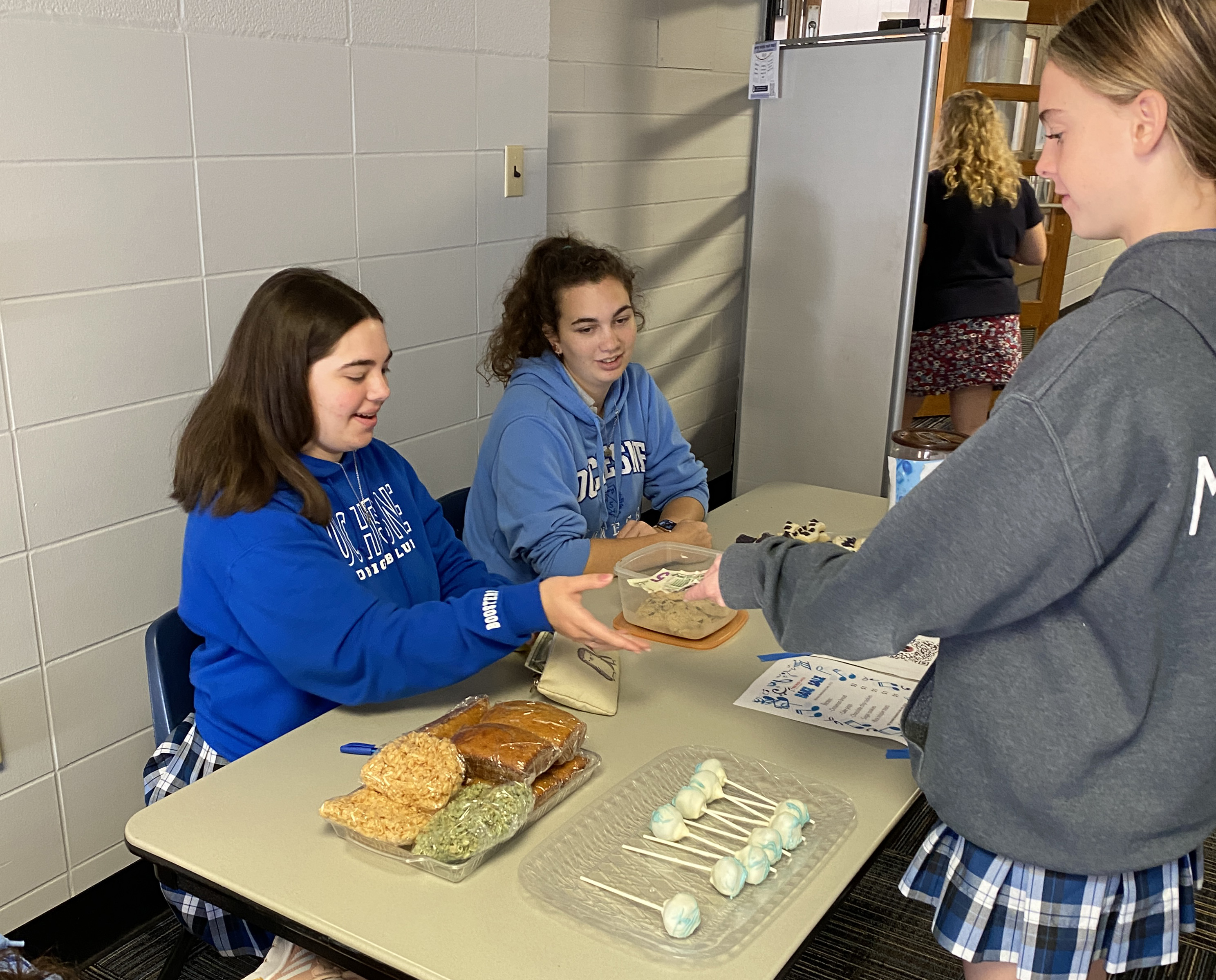 Two Duchesne students are using their baking talents to raise money for St. Louis charities.
Juniors Julia Winkeler and Katie Hill began holding bake sales for their fellow students in the halls of Duchesne last year as part of an assignment for STEM class. STEM is an auxiliary class in Duchesne's Scholars Academy curriculum.
"One of our assignments was to do a mini-capstone project to benefit the community," explained Winkeler. "Katie and I partnered up and came up with the idea to do a bake sale. "
Their first bake sale was held in December of 2021 and raised $454 for the St. Louis chapter of the Make-a-Wish Foundation. In February, another bake sale raised $360 for the Wings Program, which helps pay hospice bills for pediatric patients.
The duo continued their work into this school year with a sale benefiting Kids Rock Cancer, an organization that uses music to help pediatric patients cope with their cancer diagnosis. For three days, students could choose from a variety of tasty treats for purchase and help support a good cause.
"We feel very strongly about helping pediatric patients because we both have personal experiences with our family members having childhood diseases," said Winkeler.
Winkeler and Hill's next bake sale will be on December 4 at the Pioneer Christmas event and during lunch on December 5 and 6. The proceeds will be donated to the St. Louis Chapter of the Make-a-Wish Foundation.