Retired Duchesne Teacher Publishes Devotional Book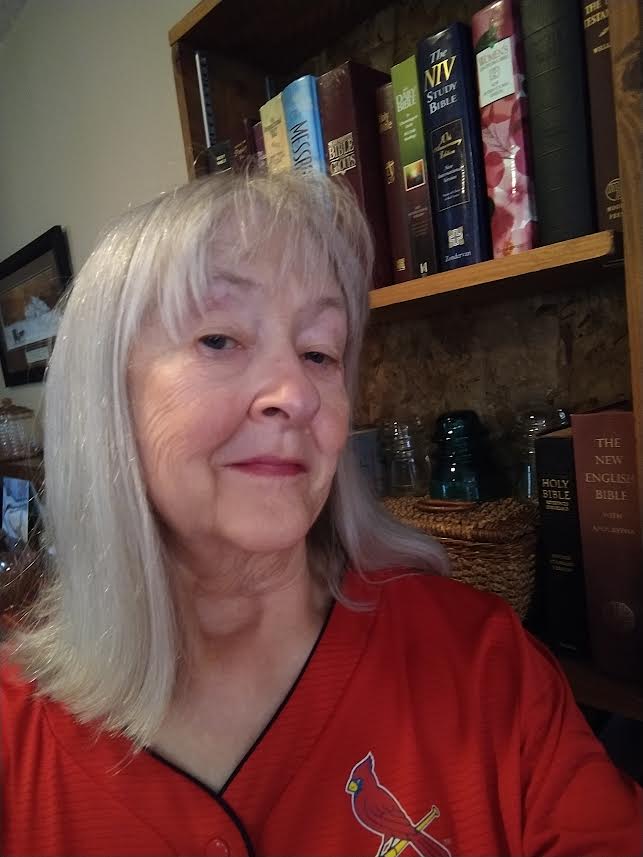 After retiring from teaching in 2007, Diana Parsons has led a very active lifestyle. Along with traveling, crafting, and cooking, this former literature teacher has also spent her time writing and publishing her first book.
Parsons' book "Right Here ... Right Now ... Musings" is a collection of writings written as devotionals with prayers following each section.
"I am a person of faith, and the book reflects that faith and my resulting worldview," she said.
From 1986 to 2007, Parsons encouraged the same creativity in her students at Duchesne. In addition to literature, she taught composition, speech, debate, drama, and journalism.
"I was so proud of my students who found that they could write well, and their passion inspired me," she said.
Parsons has been a storyteller since before she could write. As a child, she would make up stories and poems and get them on paper with the help of her mother. She continued her craft into adulthood and eventually got her work in front of the eyes of the public.
"I have been published a few times in various journals, books, and magazines," said Parsons. "This is the first time I have put together a book."
Parsons' experience teaching at Duchesne left its mark on her.
"My years at DHS were the best of my career!" explained Parsons. "The focus on each person as a unique creation of God was true for both the students and the faculty. I was able to encourage my students to be thinkers and to be creative in how they expressed themselves."
A second devotional book titled "Right Here...Right Now...Memories" is currently in the works and will be published this fall.