Duchesne Alumna Gets a Taste of Italy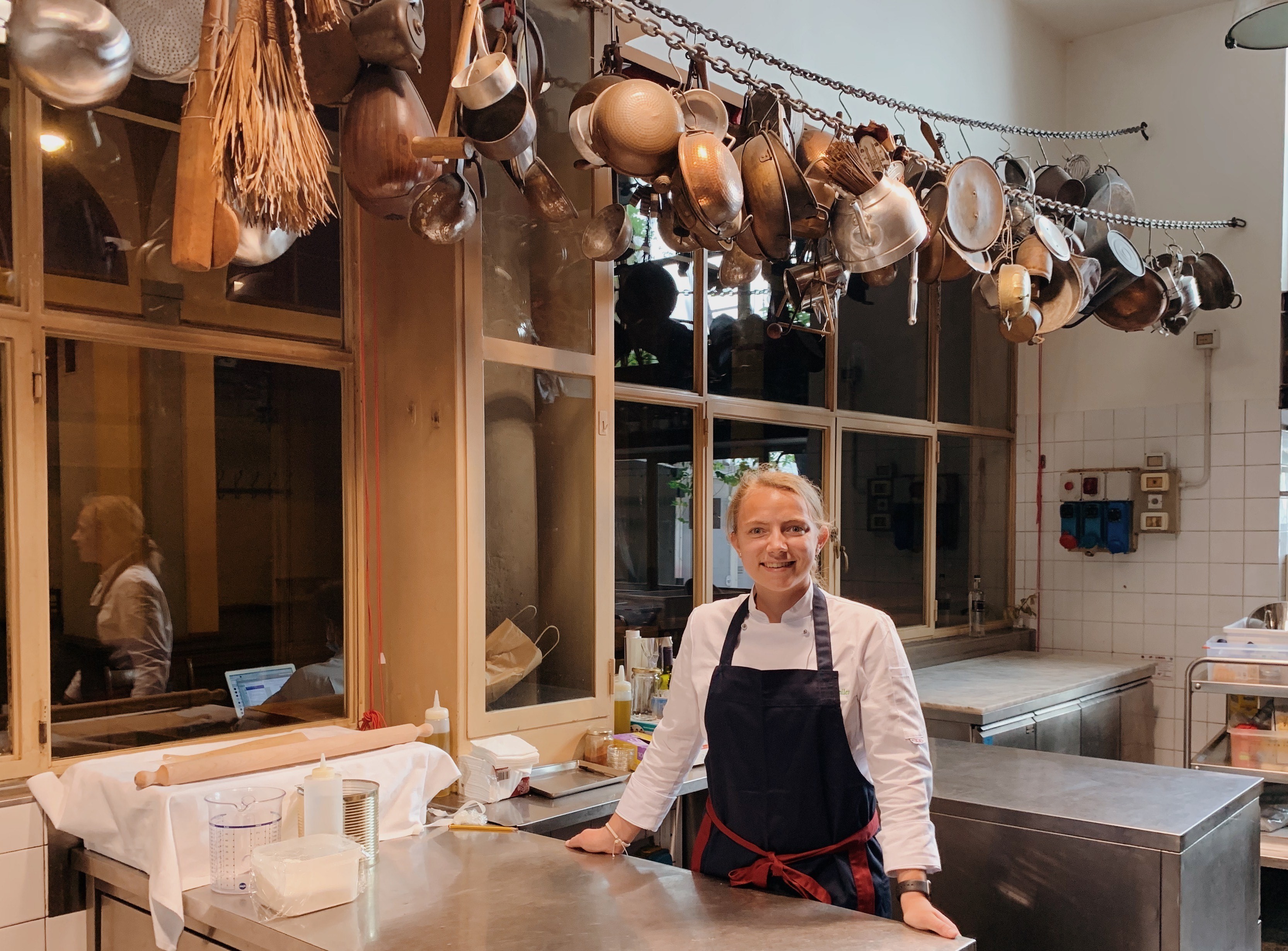 For many people, learning how to cook authentic Italian dishes might be done at a local college, community learning center, or even by watching videos on YouTube. One Duchesne graduate was blessed to travel to the other side of the world this summer to learn the art of Italian cuisine in the country where it originated.
Allison Seiler '19 has been learning to cook for a few years, taking it up as a hobby during the COVID-19 pandemic. So it is no surprise that while looking for a chance to study overseas, one opportunity caught her eye: a four-week cooking course taught in Florence, Italy.
"I wanted to study abroad before I graduated, and when I found a cooking class as an option, I knew it would be a once-in-a-lifetime experience — and that it was," said Seiler.
The class was taught through a well-established restaurant group called Cibrèo Firenze. During her time there, she learned about the art and history of Italian cuisine, attended weekly cooking classes, and worked in four Florentine restaurant kitchens.
The trip to Italy allowed Seiler to further her faith journey as well.
"[I visited] many amazing Catholic churches, museums, and historic sights topped off with time at the Vatican. The history of the Church in Italy is so inspiring, and it was truly incredible to deepen my faith in this way," she said.
In the few years since Seiler's time at Duchesne, she's already accomplished quite a bit. She is a senior at Truman State University, studying business administration while working as a shared services intern at Experitec Inc. - an Emerson Process Management Impact Partner.
"I spend most of my time aiding Experitec's talent management team, working hands-on in areas such as recruiting, onboarding, employee engagement, and performance management," said Seiler. "Upon my upcoming graduation from Truman State in December 2022, I will join Experitec full-time as a talent management coordinator."
Seiler cites her time at Duchesne as an experience that helped to shape her life in many positive ways, allowing her to become the successful, adventurous learner she is today.
"Duchesne taught me to expand my horizons, and that is something I have been doing from the moment I walked out of the Duchesne doors," she said. "Know of my prayers for the entire Duchesne community. I know Duchesne will be a forever home no matter how far I may journey!"