DHS student designs prosthetic batting glove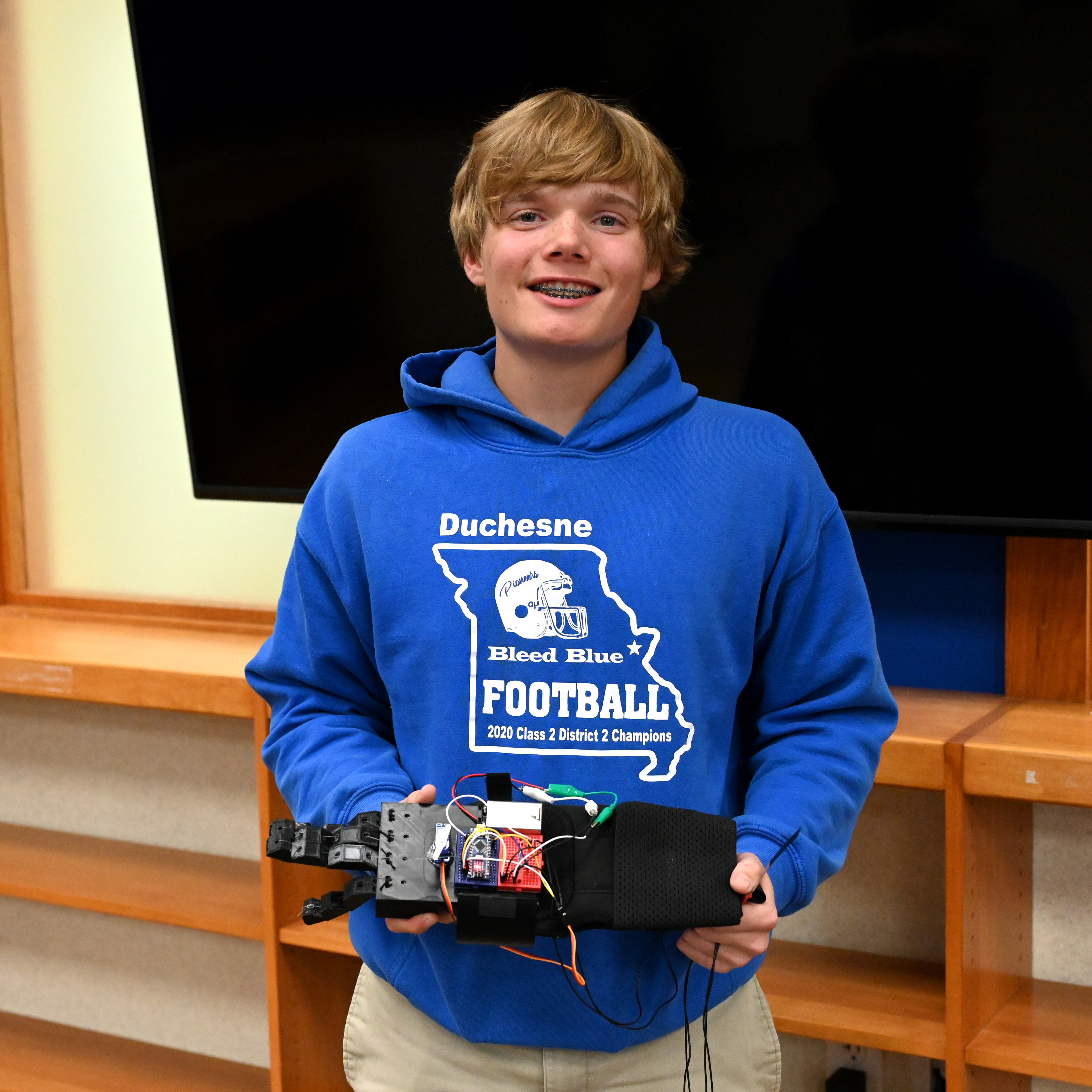 Duchesne High School sophomore, Logan Murrish, created a device to help hand amputees or individuals missing a hand due to congenital anomaly to participate more fully in playing baseball. The mechanical prosthetic batting glove was built as a part of a fourth-quarter STEM project focusing on community service.
The prosthetic batting glove consists of human-like fingers driven by a small motor. A flex sensor is used to close the grip, while elastic wires reset the fingers when the motor disengages. A mounted breadboard contains a microcontroller board and a nine-volt battery.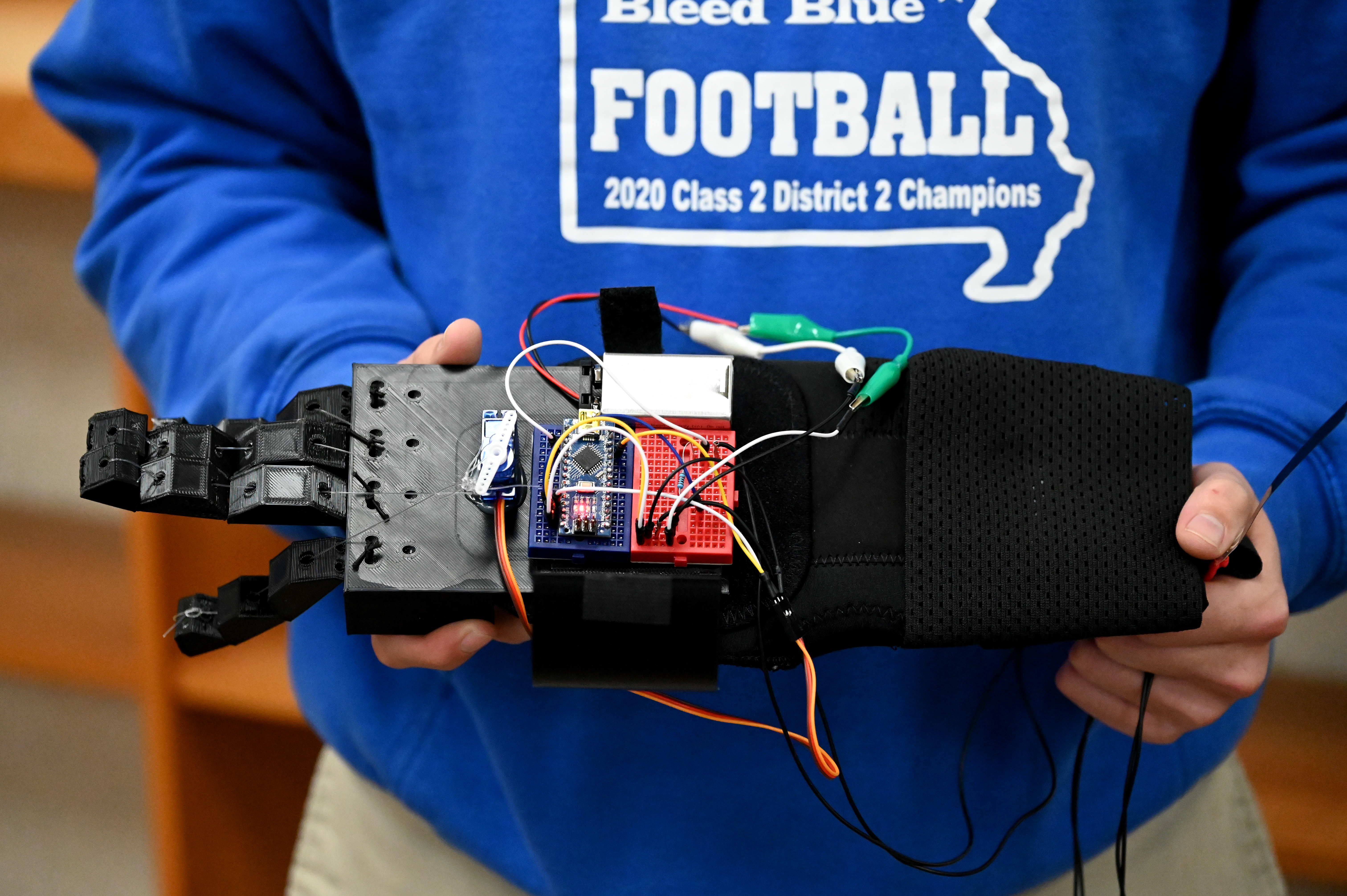 Nearly all of the pieces were designed and 3D printed by Murrish, but solving the problem of attaching the prosthetic to the wrist proved to be more complicated. After deciding that plastic was not the way to go, he realized a sliding mitt could be the key to ensuring the glove would fit correctly on the wearer.
"It had to be exactly right," said Murrish. "The [sliding mitt] is very malleable, so I can stick any wrist in it, and it will fit comfortably."
This annual STEM Scholars program assignment asks students to use STEM to help better the lives of others.
"Logan's final project represents the best of what Duchesne and the STEM Scholars program stands for — experimentation, design, creativity, and service to others," said Duchesne STEM teacher Glennis Ziegler.
Murrish says working on the glove has helped him discern a possible career path.
"It's a choice to make a little down the road," he said. "But this project has made me consider studying engineering over business."
Duchesne High School is a college-preparatory Catholic High School in St. Charles, Missouri. Our mission is to educate the individual student as a whole person: mind, body, and spirit.