Previous Director of Special Events returns to Duchesne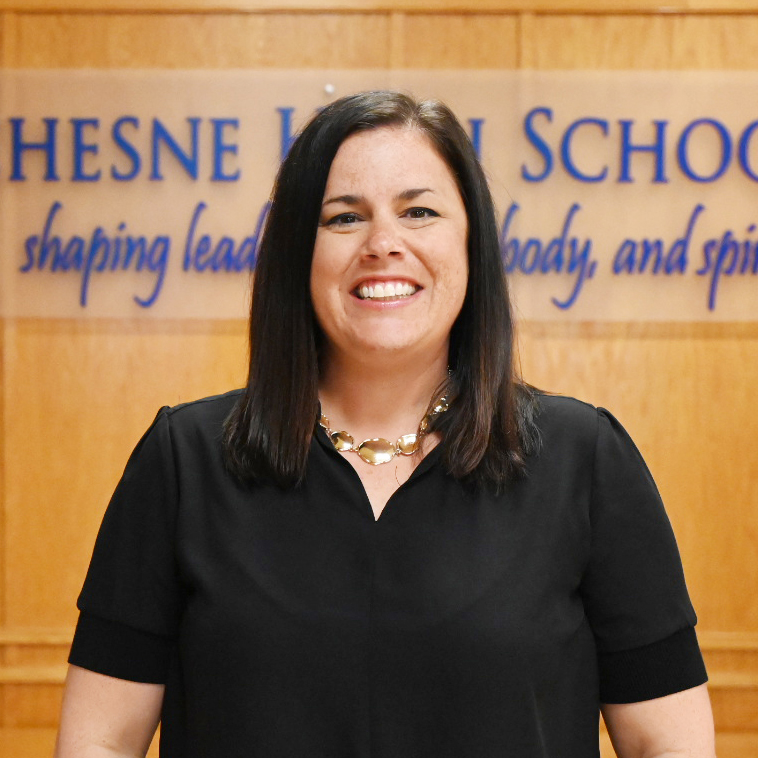 Abby (Trotter) Sweeney 04' has returned to her previous position as the Director of Special Events. Abby left Duchesne in October of 2021, but missed Pioneer Nation and was excited to come back to her previous role.
Abby has a Bachelor's of Science in Public Relations from the University of Central Missouri and a Master's of Business Administration from Lindenwood University.
Prior to her return to Duchesne, Abby was working for World Wide Technology as a Buyer. She truly misses her WWT family, but is excited for this new chapter in her life.
Abby and her husband Mike have two children, Sloan (7) and Mikey (5). They are very active in their children's school and sports. The entire family is excited for Abby to back on campus because of the family atmosphere. The kids cannot wait to start attending as many of the athletic games this upcoming school year.