Four New Faces To Join Duchesne Staff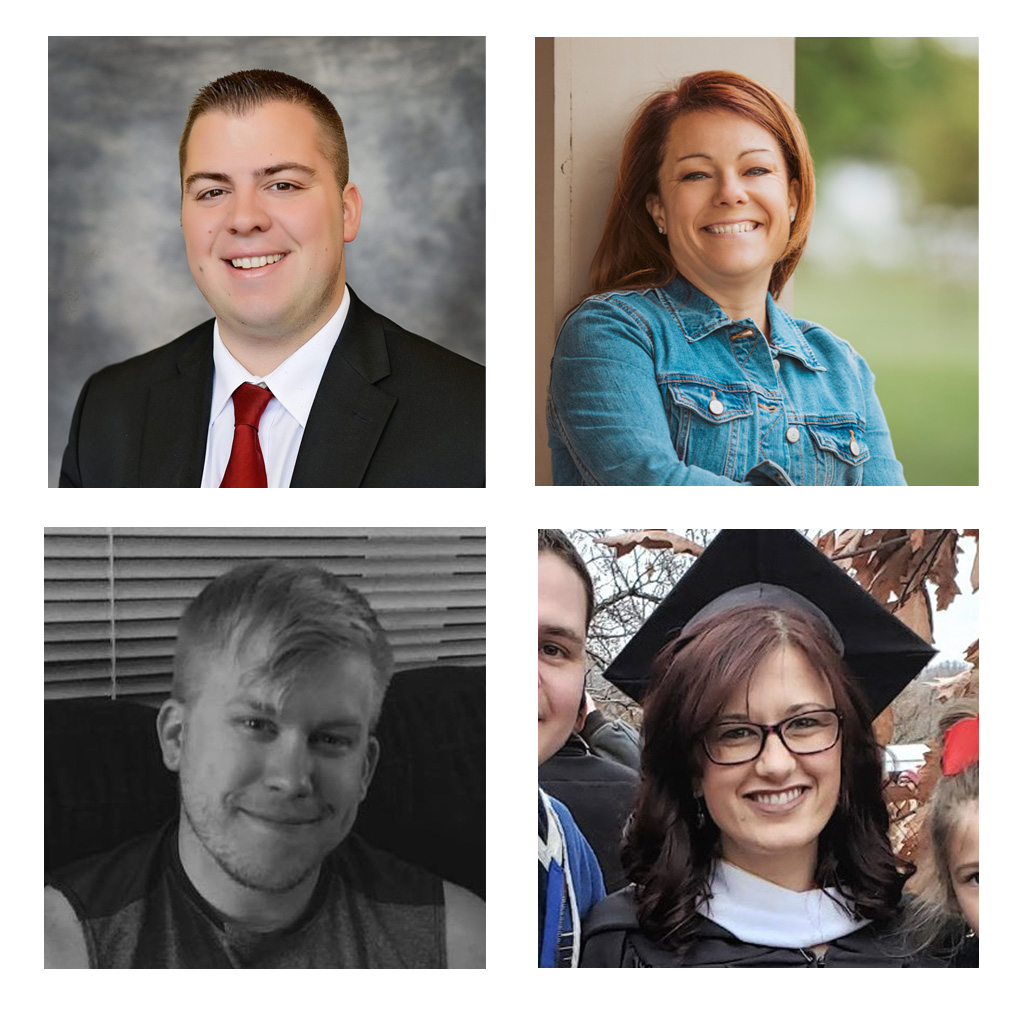 Duchesne High School is happy to welcome four new staff members to the Pioneer family. Among the new faces are basketball coach and science teacher, Jerel Taylor; Diamondline coach, Anita Borgmeyer; band teacher and eSports coach, Nicholas Lloyd; and math teacher, Katie Long.
Jerel Taylor will be taking on the role of Girls Varsity Basketball coach at Duchesne. He previously coached varsity basketball and golf at The Fulton School in St. Albans, Missouri. He described his style of training as consisting of strong attention to detail in every facet of the game.
"The best programs do the small things extremely well," he said. "I prefer a fast-paced offense and a full-court pressure defense, but we will play whatever style is needed to put our personnel in the best position to be successful."
In addition, Coach Taylor will be teaching science and serving as assistant golf coach. He earned a bachelor's degree in mathematics from Wabash College in Crawfordsville, Indiana, and will graduate with a master's degree in mathematics from Northwest Missouri State University this December.
Anita Borgmeyer will be taking the reins as coach of Duchesne's Diamondline Dance Team. Coach Borgmeyer is a 1997 Duchesne graduate. She holds a bachelor's degree from Missouri State University, as well as a master's degree in advertising from Webster University.
Coach Borgmeyer brings 20 years of teaching experience to the position, along with a variety of dance styles and techniques including jazz, lyrical, and leaps and turns. She currently teaches dance at the Performing Arts Centre in St. Charles, Missouri.
"Being able to coach the DHS Diamondline Dance Team is an absolute honor," said Borgmeyer. "It brings back so many great memories from when I was a DHS Pommer! We have a great team this year!"
Nicholas Lloyd will join Duchesne as its new band instructor and eSports coach. Lloyd started his college career at Mizzou before transferring and ultimately graduating from Lindenwood University with a bachelor's degree in music education. He also holds certifications in physical education and health.
Lloyd has won several major video gaming tournaments, and is looking forward to sharing his enthusiasm for music and eSports with Duchesne's students.
"I have taught mostly middle school students, which is great," Lloyd explained. "I've been wanting to teach high school again for a long time. I'm also excited about becoming a coach for the first time, and in an activity that I'm truly passionate about."
Katie Long will also join the faculty this fall as Duchesne's new math teacher. Long graduated from the University of Missouri-St. Louis in 2019 with a master's degree in mathematics, and is ready to bring her experience and excitement to the class room.
"I have been teaching for four years," said Long. "I am looking forward to sharing my passion for teaching and mathematics with you all next year!"