Duchesne alumna receives School Counseling Award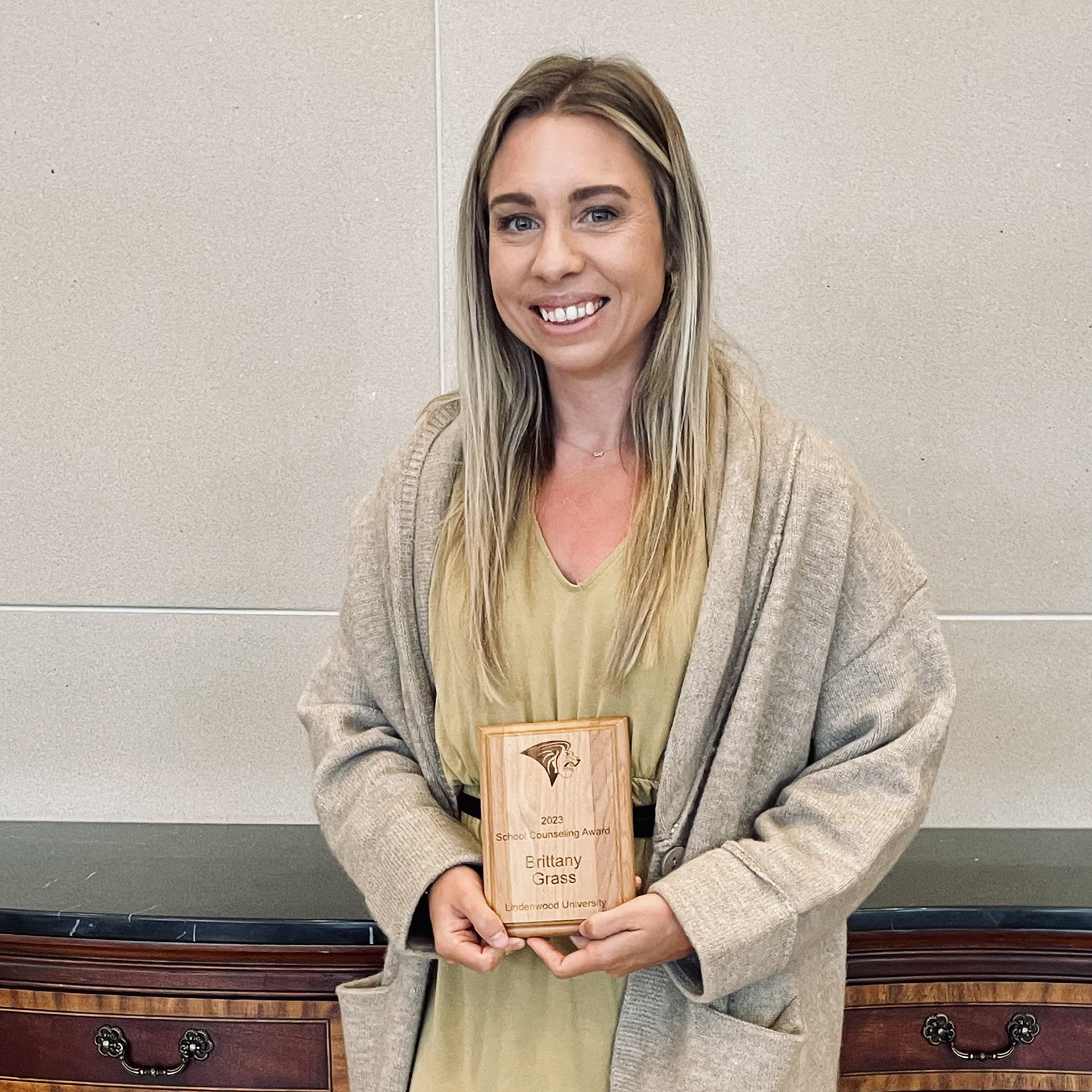 On Saturday, April 16, Duchesne alumna Brittany Grass '08 received the School Counseling Award during Lindenwood University's 2023 Honors Convocation at the J. Scheidegger Center for the Arts.
The award is given to Lindenwood students to recognize high scholarship, leadership, and community service in the field of school counseling. Honorees are selected by the academic college faculty. One of her professors, Dr. Sarah Patterson-Mills, presented the award to Grass.
"I was completely shocked and honored to find out I received this award," said Grass. "This is a very prestigious award that anyone within the counseling program is up for, so to find out I was chosen out of all the amazing school counseling candidates was extremely rewarding."
Grass holds a master's degree in higher education and will graduate with a master's in counseling and a certification in school counseling in August. She is Duchesne's current part-time college and career counselor and will take on that role full-time after graduation.