2013 Girls State Soccer Champions Reunite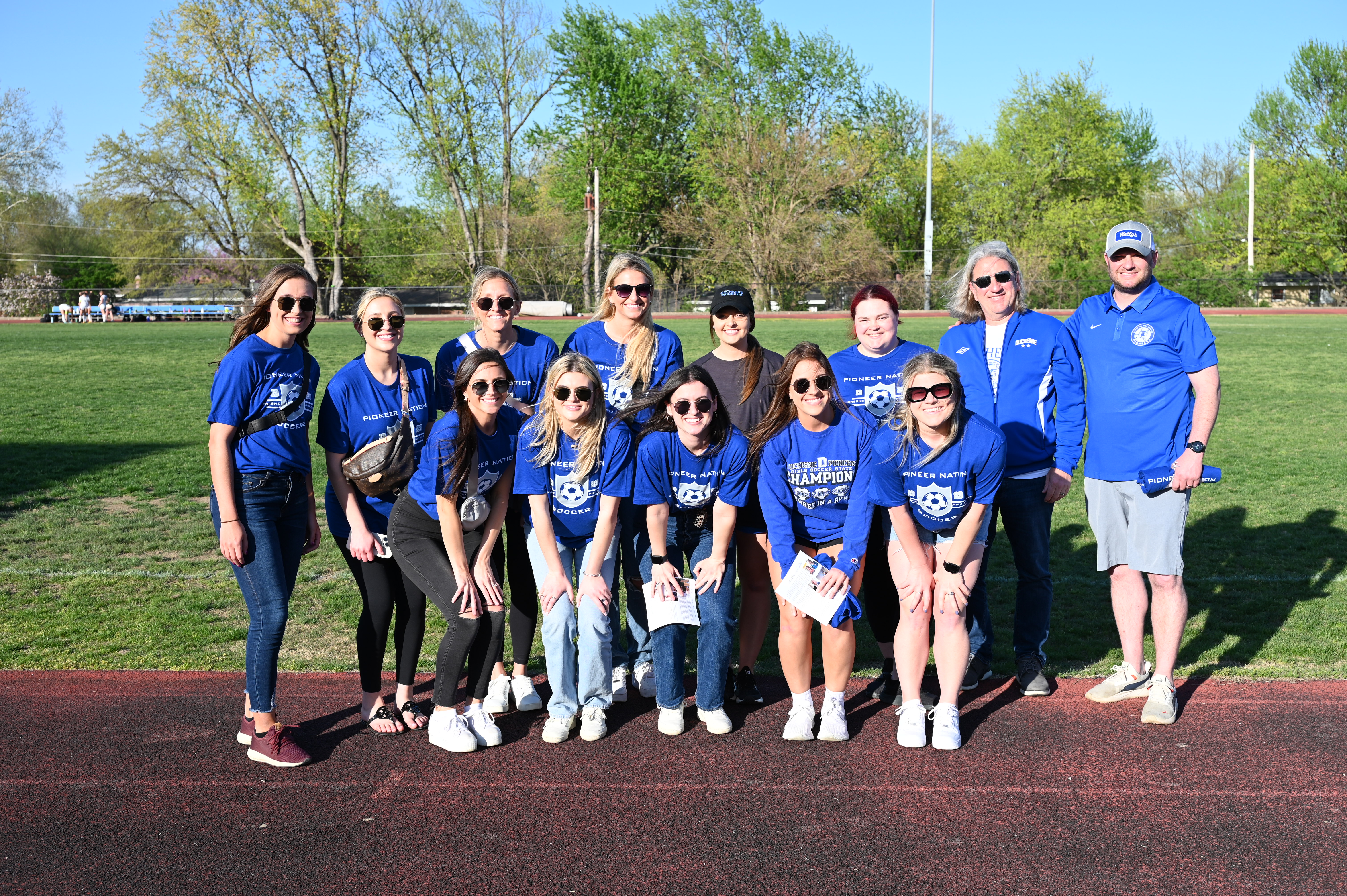 It was an evening of memories and celebration on April 14 as members of the 2013 girls soccer team reunited at Frank Barro Stadium to commemorate their state championship victory. The alumnae were honored before the varsity girls soccer game against Fort Zumwalt North.
The women gathered in Duchesne's tech center prior to the ceremony, and spent some time reconnecting with their old teammates and coaches.
"I am very excited to be back," said Hannah Shambro '16. "My freshman year was 2013, so it's been ten years since I've seen a lot of these people, so I'm very excited. A lot of changes have happened here, it's cool to see everyone's face again."
Jane Skaggs '15, shared Shambro's sentiment, happy to relive the times she spent with her team.
"I haven't been back to Duchesne in a long, long time," she said. "I'm still friends with all these people. It's like we never left."
The girls won the state championship in 2013 with a score of 4-0 against St. Pius. Varsity soccer coach Patrick Turner '03 recalled that one of their team's biggest strengths was their depth.
"We wouldn't drop off a lot when subbing and that made us very tough to play," he said.
Steve Hill '84 was assistant coach in 2013. The last time he stepped foot on the field was the day they won.
"I'm so very excited for the girls and there success and grateful to be back," he said.