Duchesne basketball program receives new high-tech training equipment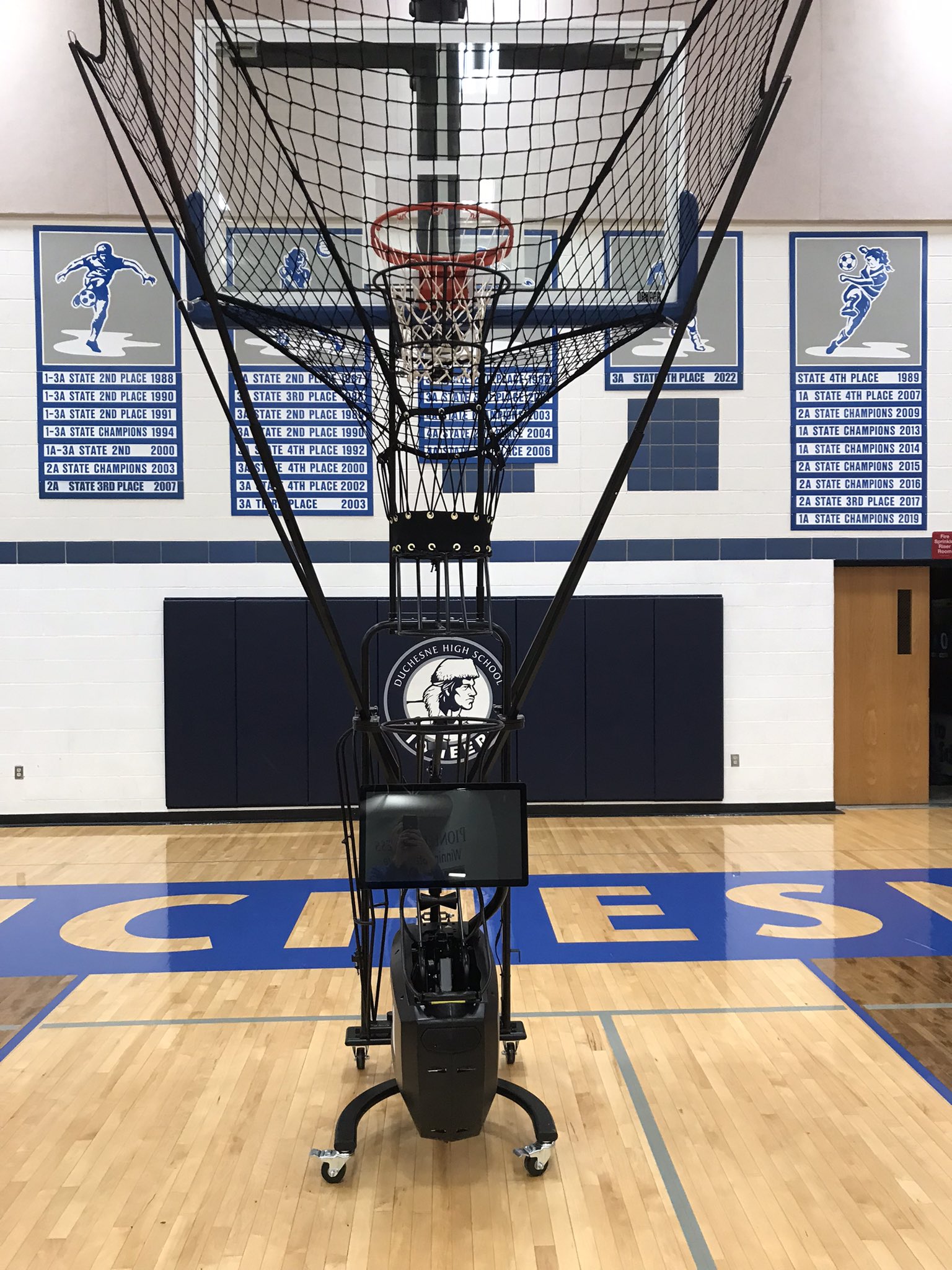 The Duchesne basketball program recently gained a new high-tech piece of training equipment. The Dr. Dish CT+ shooting machine will help student-athletes push themselves to reach their potential during regular and off-season practice.
The Dr. Dish CT+ replaced an older unit donated to Duchesne by a parent in 2008. As the years passed and it began to show its age, the Duchesne Athletic Boosters stepped forward to provide an upgrade.
"I am truly excited for the basketball programs to receive such a great training item," said Duchesne Athletic Booster president Jason Boschert. "The coaching staff has reached out to me multiple times expressing their excitement as well. They feel it will elevate their training and ultimately increase the success of their programs."
The Dr. Dish CT+ provides an interactive training experience. Players can choose from various drills, program custom drills, and monitor their progress with a smartphone application. Head boys' basketball coach Wade Bouslog said having access to these analytics is a huge benefit.
"If you're competitive, being able to see your stats is going to make you want to continue to come back," he said. "It just gives that extra incentive to get in the gym and shoot."
Girls' head basketball coach Jerel Taylor is also looking forward to utilizing these features in his program.
"Each player will have an individual profile that will keep track of total shot attempts, field goal percentage and shot charts," he explained. "It allows us to get more individual skill work in."
Gifts like this are made possible by the ongoing support of the DAB. With coaches, staff, parents, and players all taking an active role in the boosters, Boschert said he's excited about tackling future projects, like updating the DHS weight room.
"We are partnering with coach Vince Morris who has an extensive background in weight training and is excited to teach all students at DHS, not just the athletes," he said. "The weight room project will be a very expensive undertaking, so we are hoping for record participation in our upcoming fundraisers, such as our DAB Barbeque on April 22 from 11 a.m. to 5 p.m."