Duchesne Hires New Head Football Coach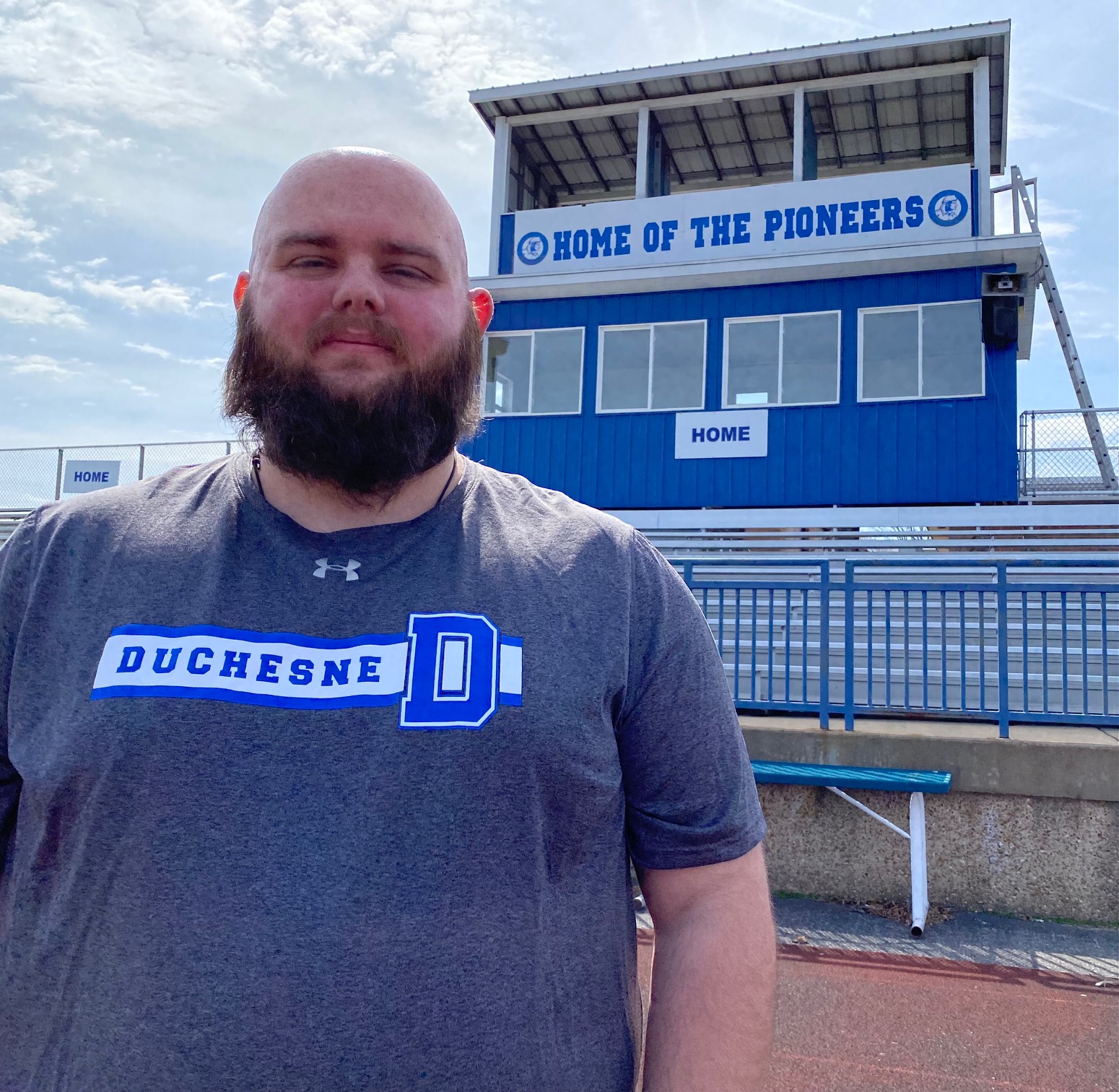 Duchesne High School is pleased to welcome its new head football coach, Vince Morris. Coach Morris will be taking over for Coach Charlie Elmendorf, who announced his retirement earlier this year.
Coach Morris began his career in Catholic education nine years ago at Tolton Catholic High School. He spent six years there as an assistant coach before moving on to St. Vianney High School for three years in the same role.
"It's different when you go to those big all-boy schools," explained Morris. "It's different than the small, family feel you get with Duchesne. … I want to be in an environment where I know every kid's name."
When describing how he will approach coaching his players at Duchesne, Morris said, "They're going to be uncomfortable a lot. I hope a lot of that discomfort comes from being in practice and being pushed to a level that they haven't been pushed to before so that when they get to Friday, it's easy. It's fun. [They] Go out and compete."
"Coach Morris will be a great addition to our faculty and staff at Duchesne," said Duchesne Athletic Director Paul Boschert. "He values the mission of educating students in mind, body, and spirit. I look forward to my association with Coach Morris as he begins his first season as our head football coach."
Vince Morris will begin his new position on July 1, 2022.
Duchesne High School is a college-preparatory Catholic high school located in St. Charles, MO. Our mission is to educate the individual student as a whole person: shaping leaders in mind, body, and spirit.