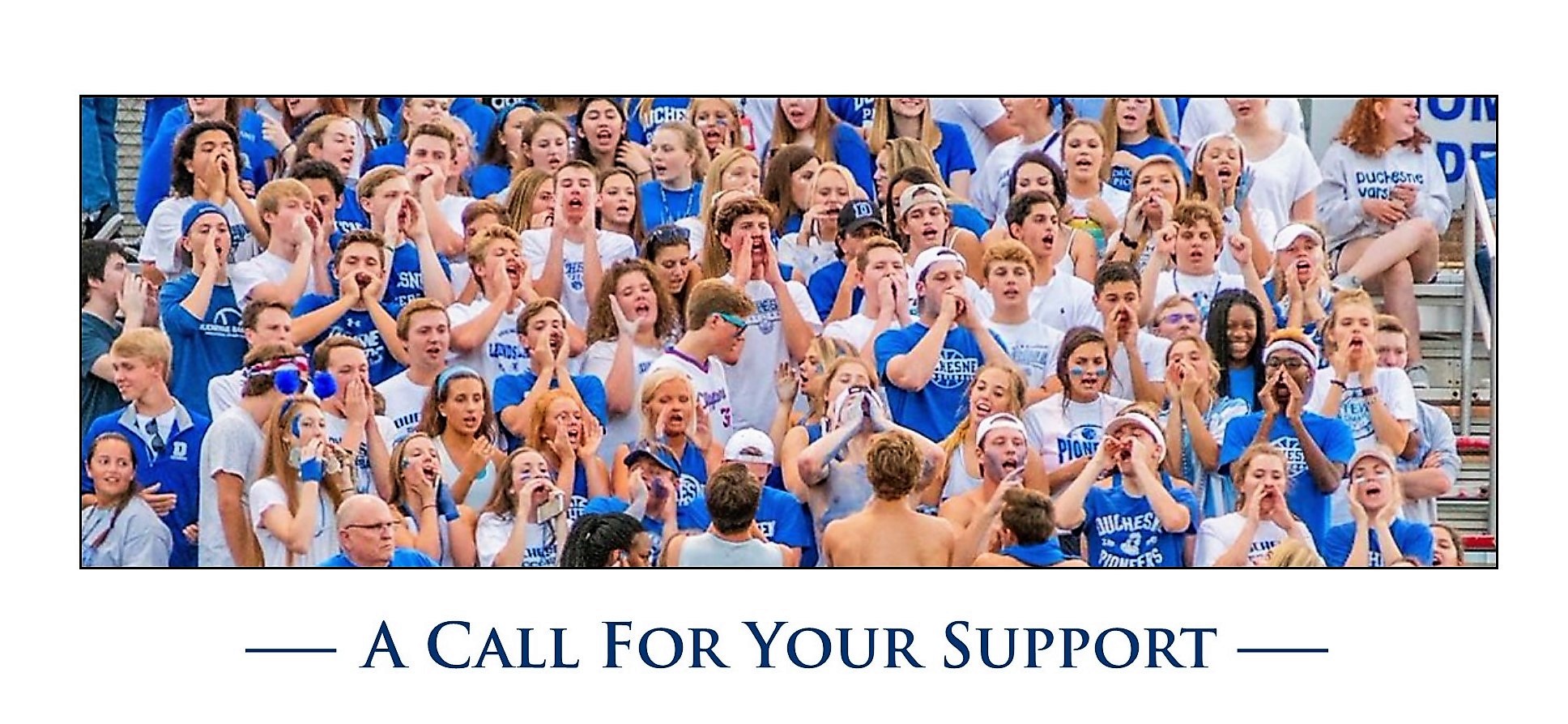 The word is out! Duchesne is a strong and vibrant community and provides an exceptional education experience!
Please click here to make your Pioneer Fund gift online.
Duchesne is continually improving and offering new programs. Our Catholic education is provided in a safe, family environment where everybody knows your name and kids have opportunities to be involved on athletic and academic teams as well as in the performing arts, meeting success across all endeavors. Our 10:1 student-teacher ratio provides an environment where our faculty nurtures each student while challenging them to fulfill their greatest potential. Duchesne students outscore those from many similar schools and enjoy 100% college acceptance.
We do all of this while trying to keep tuition as affordable as possible. But we need your help. The actual cost of educating each student exceeds tuition; that's where the annual Pioneer Fund comes in. Previous graduates benefited from a community of support that allowed their families to give them a Duchesne education. Please continue this strong tradition.
Your support is most needed and most appreciated. At whatever level you can participate, that participation validates the commitment you show to today's students, as well as to the heritage of Catholic education in St. Charles.
The annual Pioneer Fund is a critical component of our annual budget. Thank you for your support!
Please contact the Office of Advancement at 636-946-2603 for more information.