Please click here to make your Pioneer Fund gift online.
Curious about how your class is doing for the Pioneer Fund this year? Click this link to find out: Alumni Participation Challenge
Our challenge in this year's Pioneer Fund campaign is for increased participation levels from all the constituencies that make up our Duchesne High School community. This challenge goes out to our alumni, in particular. Last year, alumni participation in the Pioneer Fund was only 3%. Our hope is to at least double that participation level to 6% or more this year.

On behalf of our students, we express our sincerest gratitude to the parents, faculty, alumni, alumni parents, and friends who have already made their commitments to the Pioneer Fund.
Thank you for your support! Last year saw so many successes for our students — on the field, in the classroom, and in their hearts. Both our girls and boys soccer programs continue to impress, as do many of our other 18 sports, where everyone has an opportunity for involvement. Duchesne students perform on local, state-wide, and national stages, winning awards at every level. Our 2016 senior class had the only National Merit Scholars among Archdiocesan high schools and our honors students are now averaging 30 on the ACT. For 13 years in a row, Duchesne has raised enough money among the students to purchase an ark for Heifer International. Our 100-hour service requirement is doubled, tripled, and quadrupled among our students as they share their time and talents in our community.
With help from partners like you, Duchesne has been able to freeze tuition and offer financial assistance to more and more students. Your generosity through the Pioneer Fund benefits our students with the exceptional education experience that is Duchesne. Founded with the goal to make a Catholic education accessible to as many families as possible, our tuition is lower than the cost per student, by design, but we depend on financial support from throughout our community to make up the difference. The Pioneer Fund is a critical component in our budget.
Our product is stronger than ever, and the word is getting out. This year's freshman class was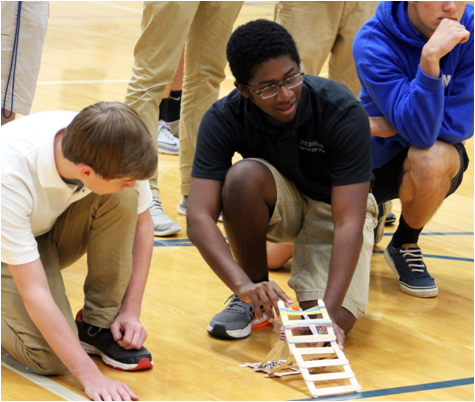 25% larger than the year before. Shadow visits have surpassed last year's number and continue to grow. Parents report that our school offers an immediate sense of belonging; our faculty and staff have set the bar for inclusion and respect of each individual student, and our kids reflect that spirit in their daily interactions.
The success of our current students and that of our alumni proves that the value of a Duchesne education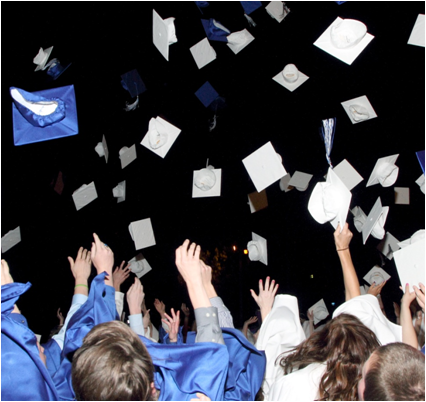 goes well beyond the cost of tuition. That's why parents continue to make the sacrifice to enable their children the opportunity to grow in mind, body, and spirit here. At whatever level you can participate, that participation validates the commitment you show to today's students, as well as to the heritage of Catholic education in St. Charles. Since 1924, we continue to soar.
Please contact the Office of Advancement at (636) 946-2603 to learn more about the Pioneer Fund or to make your gift.