iPad Initiative
Students of the 21st Century are living in a world of ever more technology. In order for Duchesne to prepare student to live in such a world, we must increasingly incorporate the digital world into the classroom. We believe the iPad is the best tool for this task.
Research indicates that student gain higher levels of achievement through interactive technology based education. Being connected to the web allows the students to use innovative tools to gain knowledge through videos, movies, e-books and other forms of multimedia. The more engaged the student is, the greater the achievement.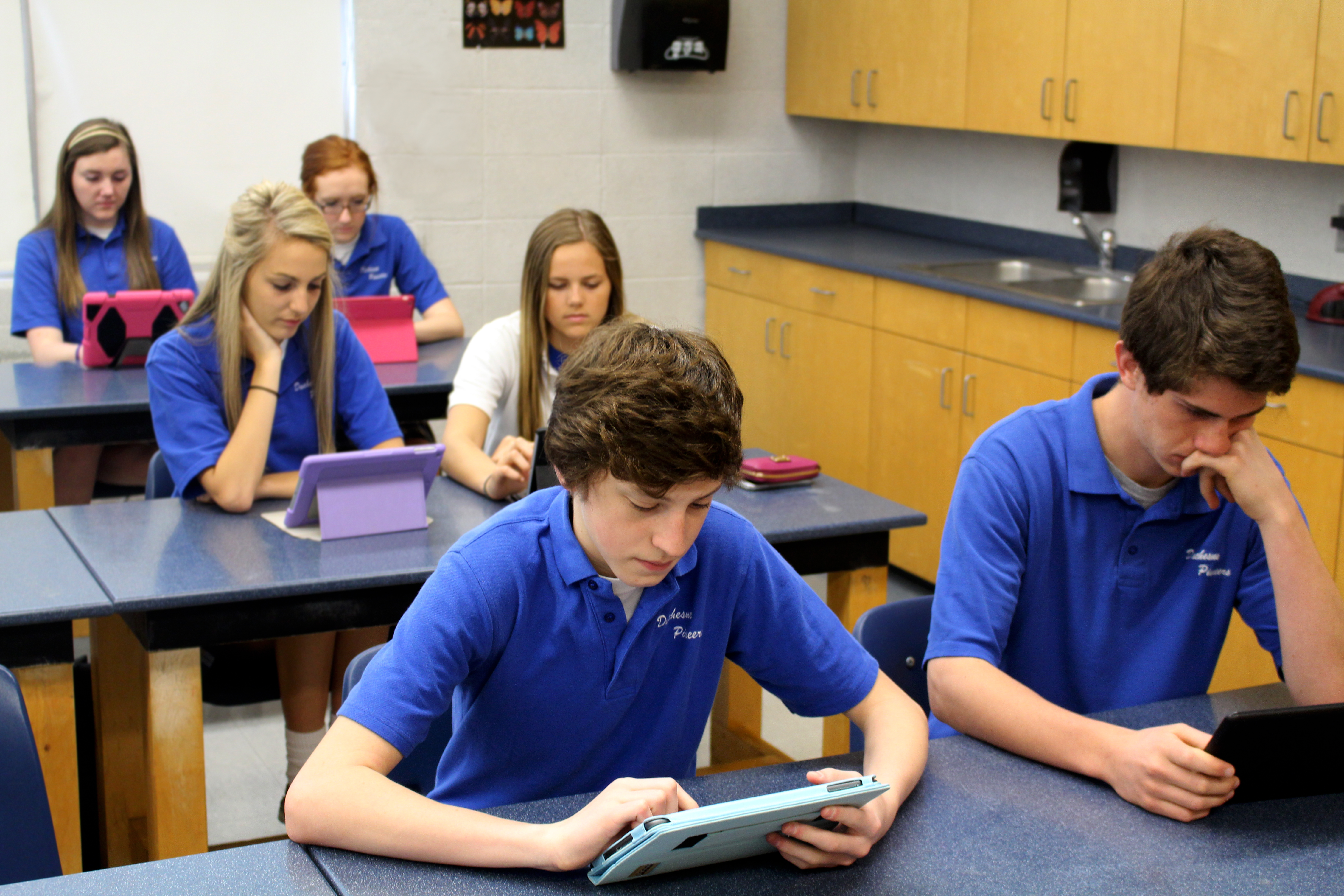 Families own their own device; Duchesne does not sell or lease any iPads. Based on research, we recommend at minimum the 128 GB of storage space (iPad Pro or iPad 2017 or greater). Since the iPads connect to the school's WiFi, no data package is required.
We understand that this is added expense for our families, but see the value from an educational perspective. Students store their work in the "cloud" and many assignments are turned in via the cloud or emailed.
If you have any questions about the 1:1 iPad program, you can contact Mr. Fritz Long at flong@duchesne-hs.org or our Director of Technology, Mrs. Kim Choinka at kchoinka@duchesne-hs.org.
| | | | | |
| --- | --- | --- | --- | --- |
| Pages | | | Garage Band | |
| Keynote | | | Duolingo | |
| Numbers | | | Quizlet | |
| iCloud (Turn on Find my iPad) | | | Socrative | |
| PowerSchool | | | Desmos Graphing Calculator | |
| iTunes U | | | Faster Scan HD+ | |
| Google Drive | | | National Archives DocsTeach | |
| DropBox | | | Ken Burns | |
| Laudate | | | Student News Daily | |
| eBackPack (add Google Drive external account) | | | Tapquiz Maps World Edition | |
| iMovie | | | KNO | |
| IMDb Movies & TV | | | | |