Status Report from the President | June 1, 2017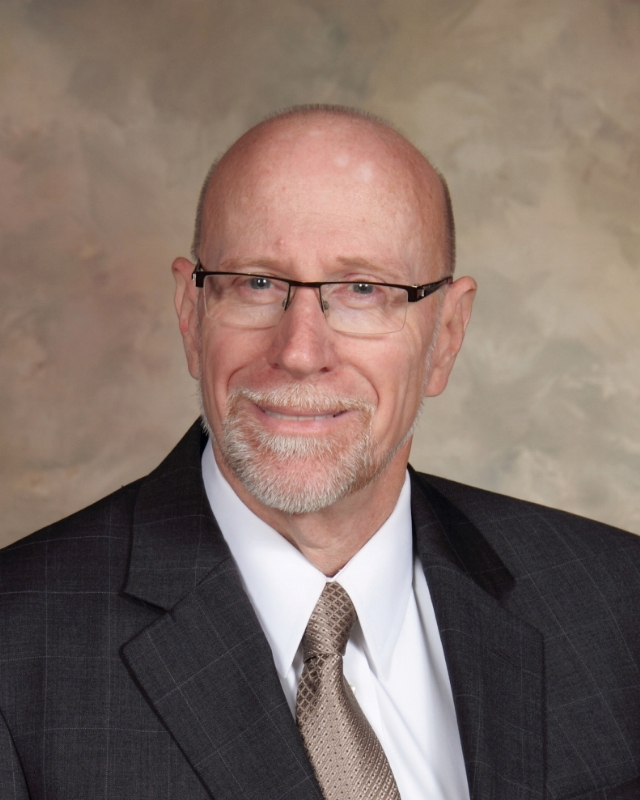 Dear Duchesne Community,
This is a follow-up status report on my President's Message of October 2015.
In that message, I put forward priorities and strategies we would be attempting to implement.
Here are the results so far!
---
Enrollment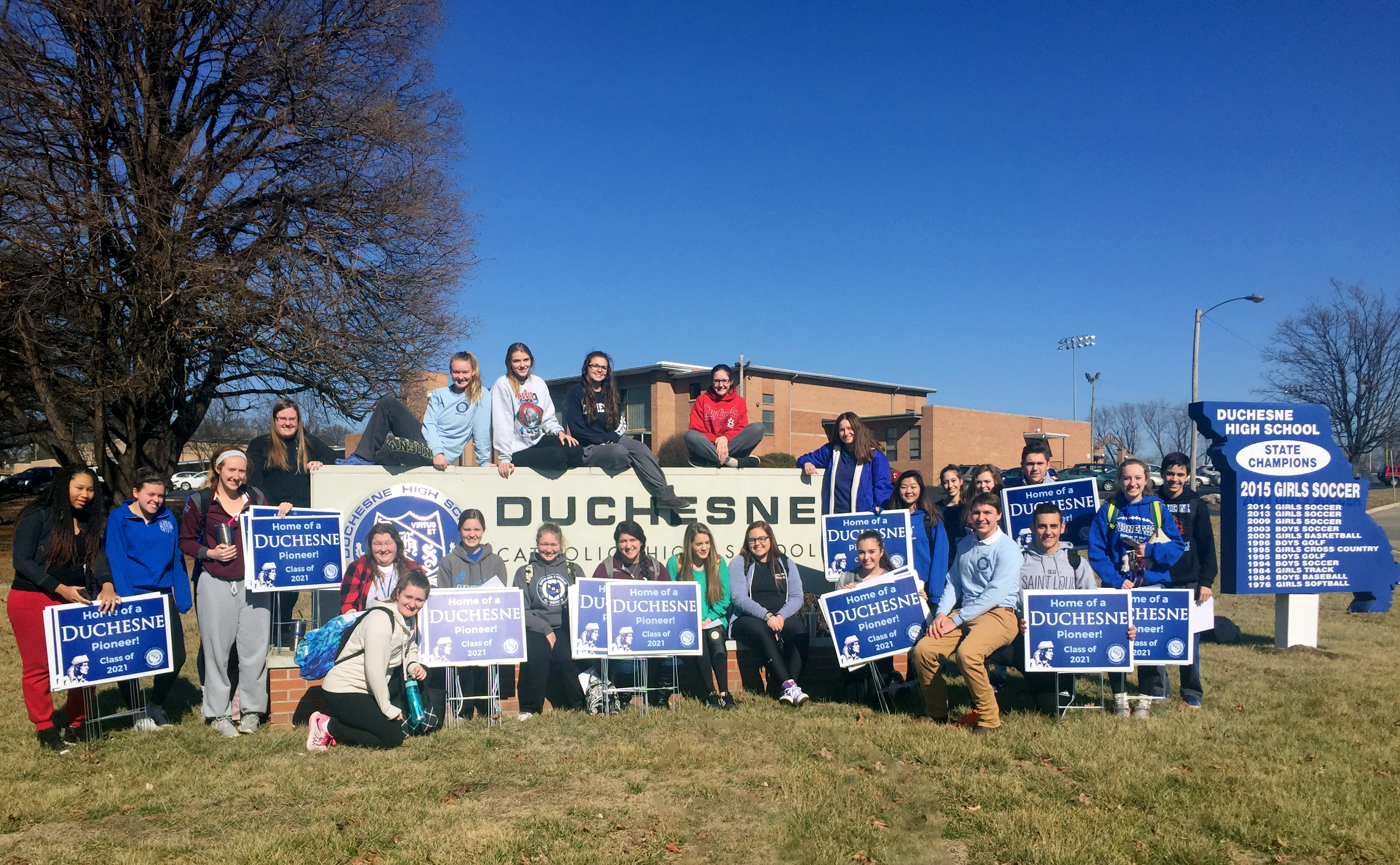 Over the past two years, the first priority of the Advancement Office has been to increase enrollment. Upon taking over the presidency in July 2015, the freshman class for that school year was 60 students. The freshman class of 2016-17 was 74 students, an increase of 24%. The freshman class for 2017-18 is projected to be close to 90 students, an increase of 22%.
Over two years, we have increased our freshman class by 46%. Overall enrollment was 298 students for 2016-17 and is projected to be 330 students for 2017-18. This is over a 10% increase in one year. With the closing of Kennedy Catholic High School, Duchesne has received 33 transfer students (at this writing), which is more than any other high school in the St. Louis area. I hope you see that our efforts at making enrollment our first priority are bringing us success!

Alumni Relations
Our Pioneer Prayer Fridays, given by alums, have been a great hit! Students look forward to hearing from Duchesne's past students, and I am sure they picture themselves doing the same one day in the future.
Our Alumni events have been opportunities for alums and friends to come back to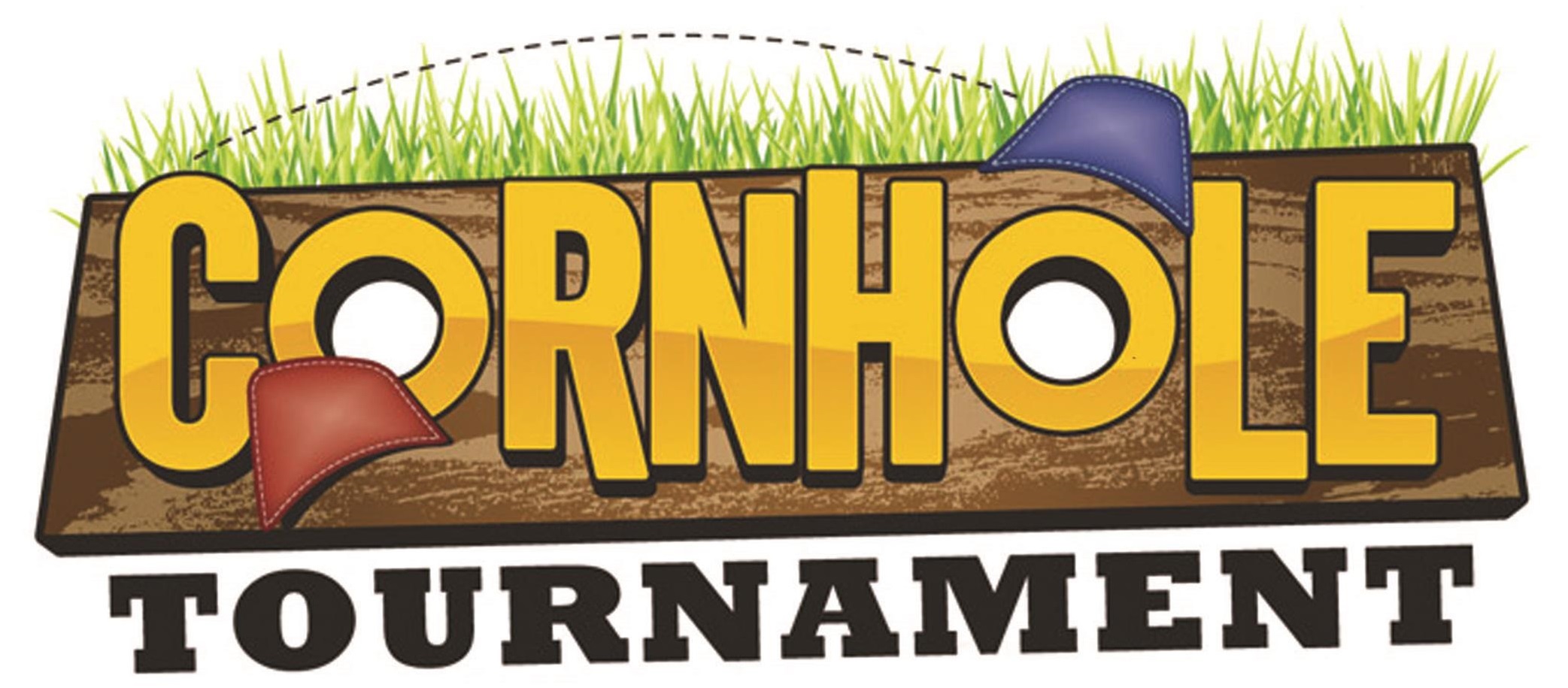 Duchesne and enjoy each other's company. This year we are adding a Cornhole/Bags tournament on Sunday, September 17, homecoming weekend, and are looking at the possibility of a New Year's Eve Dance. The All Class Reunion; Red, White and Brew; Trivia Night; and Pioneer Trail 5K Run were all great events.
We are planning to reorganize our Alumni Association and plan to seek class captains from each graduated class.

Other Special Events
Golf Tournament | Our golf tournament had a very successful year, netting a recent record of $8,300. Our next golf tournament will be at The Falls on Friday, September 8.



Grandparents Day | Our annual Grandparents Day was moved to our gym this year to accommodate the bigger crowd. Including our students, we had close to 500 people. I received many compliments on the day's organization and activities.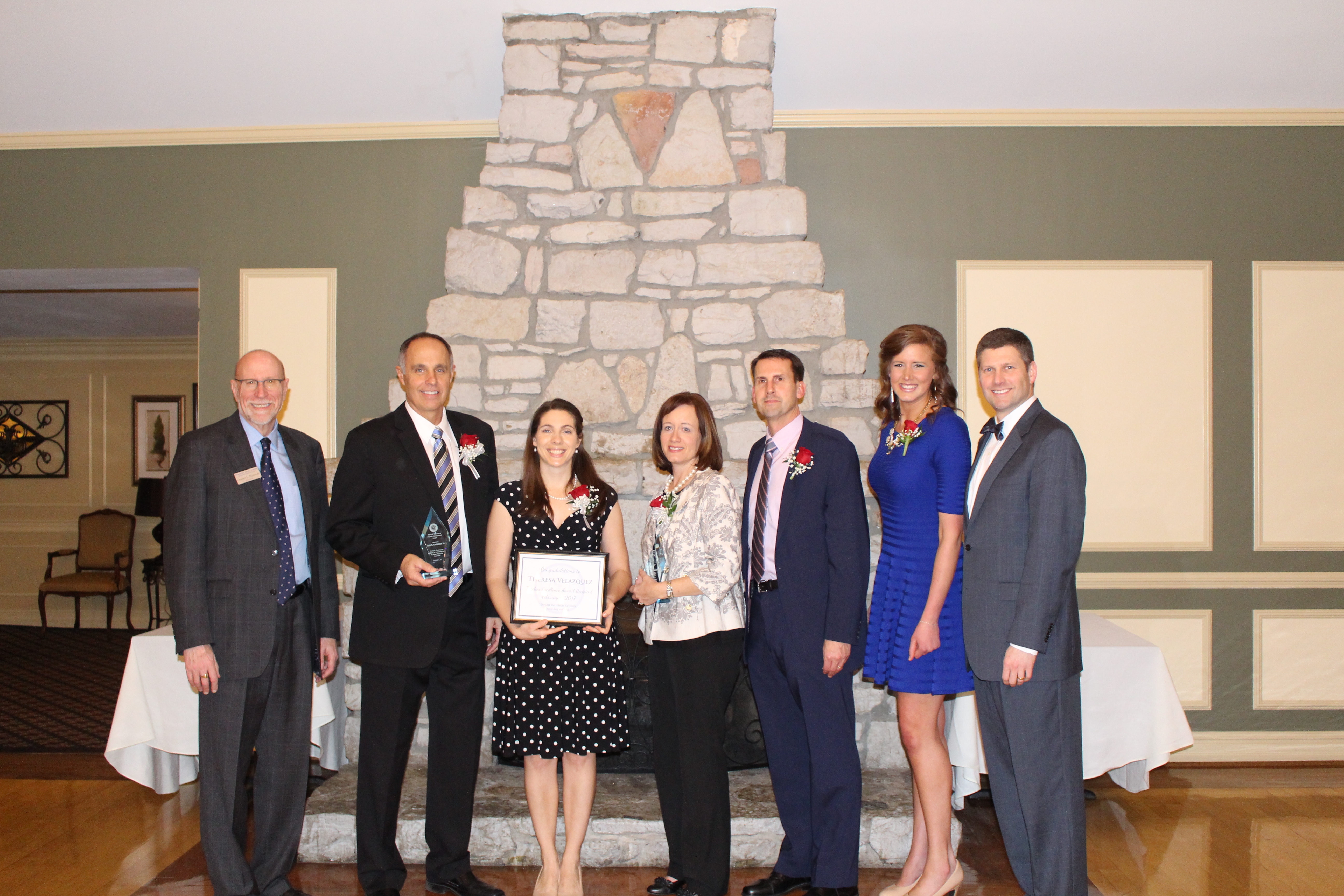 Cor Duchesne Donor Dinner | This year our Cor Duchesne donor dinner became revenue neutral because of an anonymous donation to cover the bar and our appeal to attendees for a free will donation to finance the dinner. Many attendees gave free will gifts that were larger than the dinner cost.
Pioneer Expedition Auction | For the 2017 auction, we went to mobile bidding for all silent auction items. Chris Nagus '96 of KMOV Channel 4 News was our celebrity auctioneer. Scott Rupp '91, former state senator and member of the Missouri Public Service commission, was our emcee and kept the mood fun and lively during the event. Russ and Julie Clever and Shannon and Will Killeen were our co-chairs and did a fantastic job.
The new Bling Ring raffle sold for $50 per chance and the winner was able to choose any live auction item. We sold out and profited $6,000. The Fund-A-Need surpassed the goal for the renovation of the gym floor and we raised $38,100 to cover the entire project. Our net for the Pioneer Expedition was approximately $102,000, which is $40,000 over last year's net.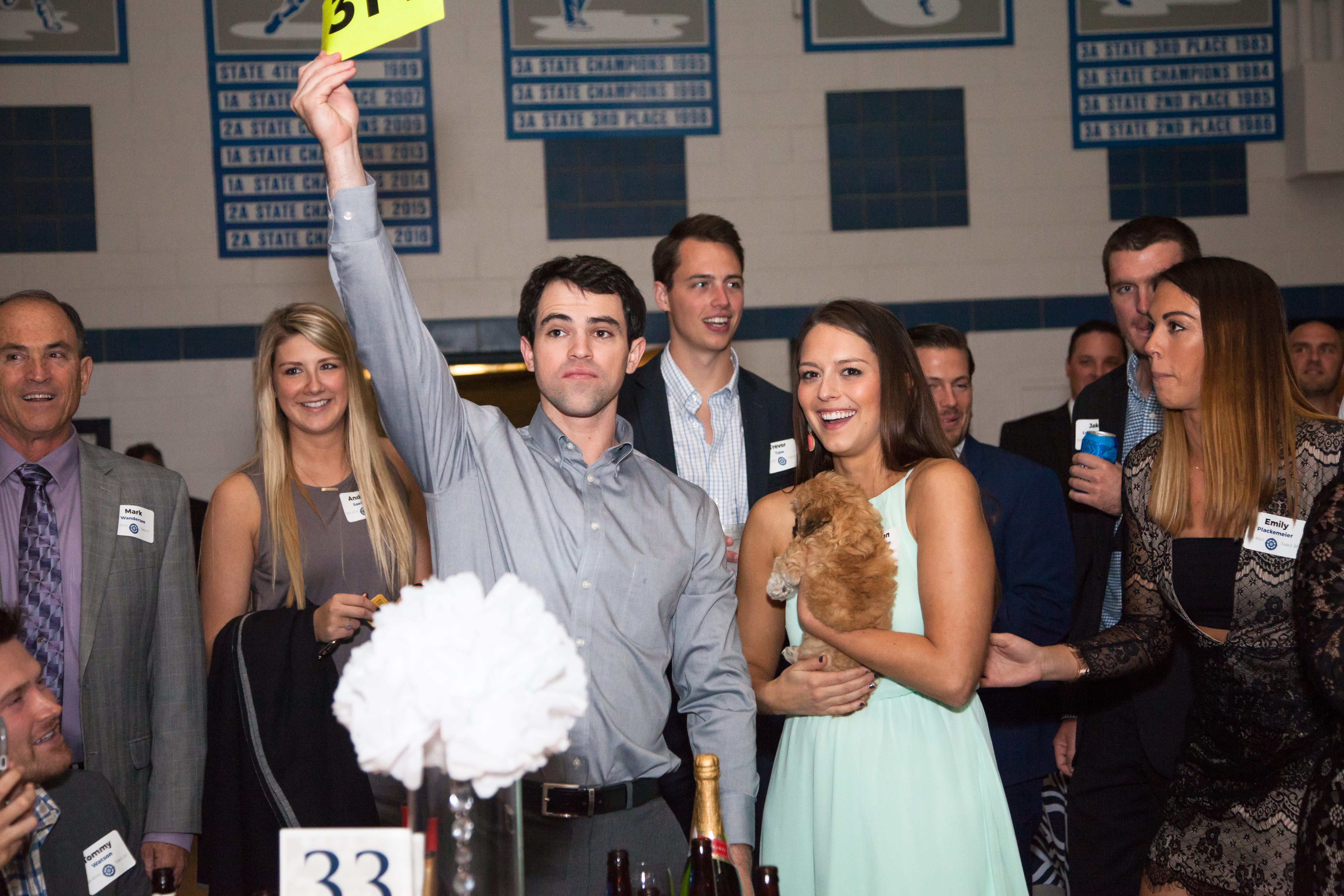 Dream Home Sweepstakes | This year we added new parent and student incentives, tweaked our advertising process, obtained a parent chair (Mike Boschert '80), and added a Facebook incentive process that was responsible for over 200,000 hits and increased sales from new buyers. We sold 3,012 tickets, a recent high sales record. Our net for the Dream Home Sweepstakes this year was $122,000, which is $54,000 over last year's net profit.

Ron Kjar Memorial Fund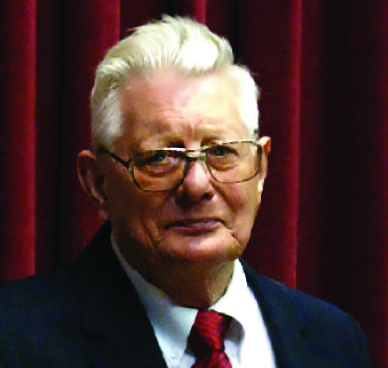 After last year's passing of Duchesne's long time Key Club moderator Ron Kjar, an anonymous donor was inspired to challenge our Duchesne community to raise $100,000 in Mr. Kjar's honor. This person will contribute $10,000 if we can raise $90,000 toward the Kjar Challenge. This money will be put toward the Ron Kjar Service and Scholarship Award, which was originally founded by Dr. Tom Schneider '80 twenty years ago.
After our progress on this fund drive had stalled at just under $50,000 in contributions and pledges, Russ Phillips '85 volunteered to spearhead an aggressive effort to close the gap and help us get to the $90,000 needed.

Pioneer Fund
Constituents' contributions to the annual Pioneer Fund are extremely important to the financial well being of the school. Participation is the key. Our faculty and staff get it, with a 100% participation rate. Our parent participation rate for this year was at 26% at the end of May, with about five weeks to go before the end of our fiscal year.
While that is not where we'd like it to be, it is a great improvement over last year's parent participation percentage of 12%. We will continue working to improve our parent participation, which is a tax deductible opportunity to help make up the difference between what is charged for tuition and what it actually costs to educate each student.


Families Helping Families
Last year, when we established this major gift campaign, we were able to raise $22,500 for tuition assistance for the 2016-17 school year. Donors were asked for five-year commitments ranging from $1,000 to $5,000 a year. This year we added six more families to our list of donors, have four more "asks" out, and plan to ask five more families before the end of the fiscal year. We currently have $38,500 for school year 2017-18 and hope to have significantly more.


Planned Giving
Last year we hosted a planned giving seminar for those in our community 55 and older. Attendance at the seminar was spotty. This year our goal was to contact 10 prospects for planned giving. We have currently called and/or mailed to 14 prospects and have met with two prospective planned giving donors thus far.


Facilities Upgrades
During the past two years, several facilities upgrades have occurred.
The Ohrmann Performing Arts Center roof was restored and parts of the gym roof canopy were repaired.


Duchesne Hall and the performing arts hall were upgraded with carpet tiles.
Through the efforts of a freshman parent, an upgrading of various exteriors of the plant has begun. So far, the gym exterior has been power washed, and the gates of the stadium and parts of the concession stand building have been freshly painted.


For school year 2017-18, Strauss Hall (the back hallway) will have carpet tiles installed.


As a result of our Devoting Our Hearts to Service Day, the unsightly cabinets in Duchesne Hall were cleaned and painted with a special paint for wood work.

The fountain in the Chapel foyer was cleaned, restored, and made functional once again.


The gym floor was completely stripped, sanded, and repainted as a result of our 2017 auction Fund-A-Need.


The weight room was expanded to include an All-Student Fitness Center. The fitness center is open after school for all students Monday through Thursday. This was a result of the 2015 auction Fund-A-Need and subsequent donations from the Dempsey family, the Athletic Boosters, and other individual donors.

A STEM lab was created in the old computer center of the 310 Building as a result of the 2016 auction Fund-A-Need.

A new media lab is being created in the 310 Building through a grant from the Beyond Sunday organization of the Roman Catholic Foundation.
The Advancement Office, advisory board, and the Duchesne community in general work very hard to support our mission of educating students in mind, body, and spirit. We should never lose sight of these students, their priceless potential, and the reason we toil. I salute our principal, Mr. Fritz Long, and our vibrant, nurturing faculty for their daily sacrifice in working for the Catholic education of our students, as well as the staff who support them in the mission.
With the first year of our Scholars Academy just completed, we are more excited than ever about this unique student-driven curriculum developed by Mr. Long and 2014 Emerson Excellence in Teaching award-winner, Dominic D'Urso '95, English department faculty member. The Scholars Academy is offered to selected advanced students who take auxiliary courses designed to complement their core curricular learning, culminating in a senior-level capstone project.
Our freshmen and sophomores in the Scholars Academy worked on a Big History Project and STEM. In 2017-2018, we will be adding the inquiry-based humanities component for the juniors in this program. New STEM and science classes offered to the full student body were well received and will continue. Our video productions classes in 2017-2018 will be enhanced with the use of the new high-tech media lab. Our thanks to faculty member Ryan Doyle for the enthusiasm and expertise he has contributed to this project.
Again, it is with humble gratitude that I express my joy at being Duchesne's president. I ask you to keep me and all the Duchesne community in your prayers. Let us not let the darkness of the world extinguish the beacon of Christ's light that is Duchesne. We are Duchesne!


God Bless You and Yours,


Charles L. Nolan, Jr.
President