Pioneer for a Day 2018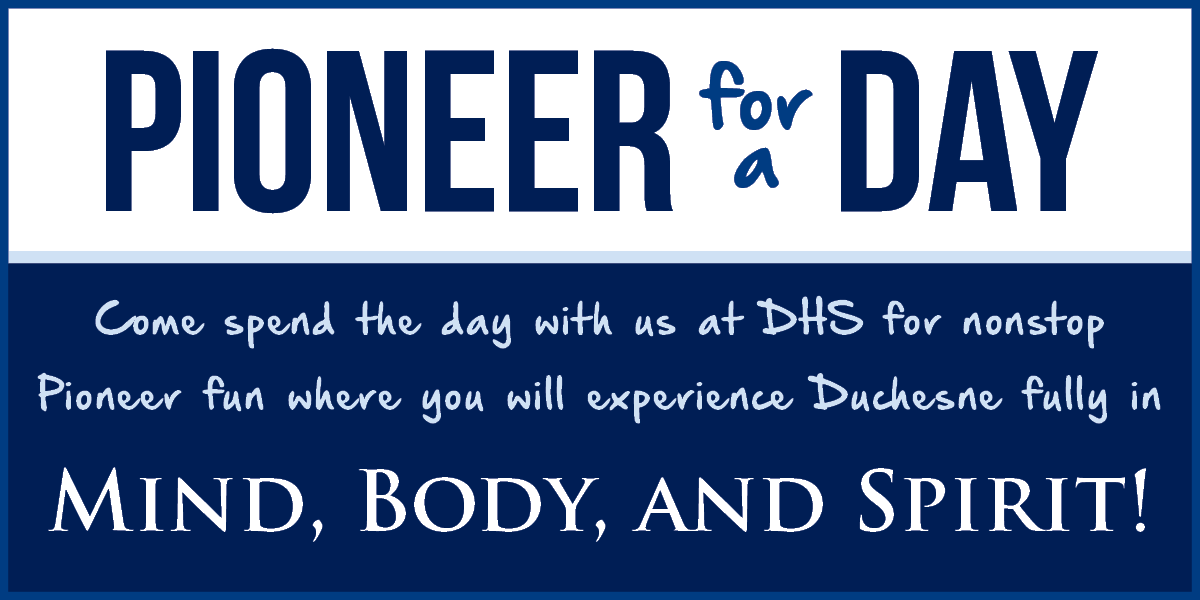 Registration for the 2018 Pioneer for a Day is currently closed. However, we'd love to host your 7th grader for a Shadow Visit to learn more about Duchesne. Just click the link below.
Schedule a Shadow Visit at DHS
---
Duchesne High School is excited to welcome seventh grade students to our campus for our second annual Pioneer for a Day! On Thursday, March 1, 2018, students will have the opportunity to experience student life at DHS and see what makes being a Pioneer so special.
Join us for a FREE, fun-filled day with exciting activities! From 8 a.m. to 2:30 p.m., seventh graders will be paired up with our very own Link Crew leaders and enjoy robotics, athletics, music, prayer, experiments, and more!
Complimentary pizza lunch and DHS t-shirt will be provided. If the student would rather bring his/her own sack lunch, please feel free to do so. Students are asked to wear active clothing for activities.
For more information, please contact Karen Netsch Timmons '86 at 636-946-2603 or ktimmons@duchesne-hs.org.
Form temporarily disabled.