A Message from the President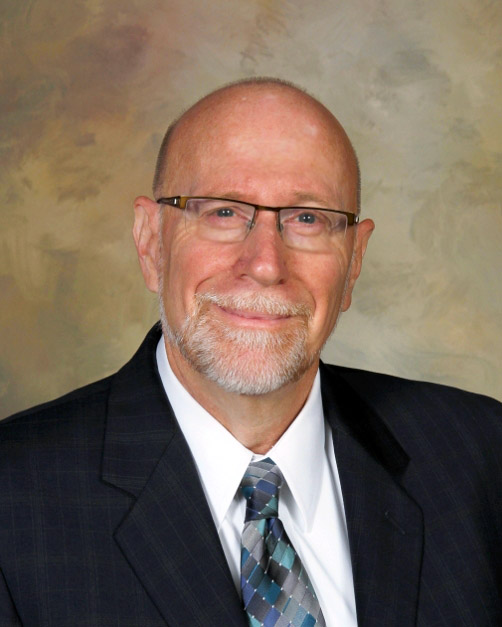 Dear Duchesne Community,
It has been 15 years since I walked the halls of Duchesne High School. When I left in 2000, it was because the Archdiocese requested I go to another school that was having issues. In 2009, the Archdiocese again asked me to transfer schools to help with administrative issues. In 2012, when Mr. Terry Gravemann '68 retired, I could not leave the school I was at because of the administrative situation there at the time. However, when the position of president at Duchesne opened in 2015, circumstances had changed and I was able to ask to come back to Duchesne. In Robert Frost's poem, The Hired Man (which I taught to sophomores at Duchesne), it states that home is where the "heart" is. My heart is at Duchesne, and I always knew, somehow, that I would come back home.
A lot has happened in 15 years. When I left Duchesne in 2000, the school had 720 students. We had just renovated the stadium and track, installed new tennis courts, and expanded the parking lot. The school was healthy financially, educationally, and athletically.
Fast forward to the 2015-2016 school year. Duchesne is less than half its previous size with 327 students. The financial picture is healthy at the current time, but the lower enrollment number puts the school at risk. Because of changing demographics, it is not feasible to make a 700-student enrollment a realistic goal. However, I do believe we can be an excellent smaller school in the 350-400 range.
#1 Priority: Enrollment – We will never reach 350-400 students if we just open the doors and expect people to walk in. That is why we have prioritized enrollment management. You may have noticed the billboards, radio ads, student speakers at parishes, and more that we have initiated this year. Lindsay (Lammert) McCullough '09, Director of Admissions and Marketing, has been key in implementing these ideas. We have created a parent Enrollment Management Committee, consisting of current parents from all the parishes Duchesne students attended for grade school. This committee helps with communication to and from those grade schools. We sent out a direct mail piece in January to public school middle students. We held a new event in early March called Pioneer for a Day, where we invited all seventh graders for a day filled with a combination of academic and fun events. We are looking forward to the parent committee helping us with house coffees, which we have been working on this spring.
#2 Priority: Alumni Relations – We have hired Beth (Stiebel) Norviel '90 as our part-time Alumni Events Coordinator. Beth has been challenged to organize four to five events each year to bring alumni and friends back to the campus. This past November, we had our first event: Red, White & Brew, a wine and beer tasting event. On March 5, we held a 5K Pioneer Trail Blazer Fun Run and 1-Mile Walk. We are currently planning a Trivia Night on August 20, and an All Class Reunion for both St. Peter and Duchesne grads on September 17 to celebrate our 60th anniversary on this campus. We will have another Red, White & Brew event on November 18, 2016. Please mark your calendars to join us for these exciting happenings.
In order to highlight our alumni with our current students, we have instituted Pioneer Prayer Fridays, where an alum says our Friday morning prayer over the P.A. They then have the opportunity to share their stories about when they were students and how Duchesne helped them become the person they are today. This linking of prayer, alumni, and current students has proven to be a plus for all involved. You can find the podcast for each alum who has participated at duchesne-hs.org/prayer.
Through the generous bequest of an alumni family, we have been able to establish an Alumni Challenge Grant for the annual Pioneer Fund in the amount of $30,000. All new or increased gifts made by alumni by the end of this fiscal year (June 30) are matched, up to the $30,000 amount. Nancy (Rothermich) Kohl '78, our new Director of Annual Giving & Community Relations, was hired in August and is leading this drive.
Our Advisory Board is becoming more active, with three subcommittees established this year: the Advancement Committee, the Finance Committee, and the Facilities Committee. These committees meet on the months that the full Advisory Board does not meet. The Advancement Committee offers oversight to all activities of the Advancement Office. The Finance Committee monitors the current year's budget and helps to produce the new budget each March. The Facilities Committee completed a walk-through of the entire building and grounds. This resulted in a list of prioritized needs in each area of our campus.
The Advisory Board was instrumental in making two decisions this year: the tuition freeze for the 2016-2017 school year and the decision to put carpet squares over the asbestos tile in Duchesne Hall. After seeing how well that carpet held up this past school year, we are raising funds at our upcoming Trivia Night to carpet the Performing Arts hallway next.
Besides our new alumni events that Beth Norviel coordinates, our Special Events Coordinator, Kris Nienhaus, is responsible for continuing our Alumni and Friends Golf Tournament, Grandparents' Day, fall Food Truck Fling, Cor Duchesne dinner and program, and our Pioneer Expedition dinner auction. Sandy Venetis, Advancement Services Assistant, and a host of volunteer sellers make possible our largest fundraiser, the Dream Home Sweepstakes. I can remember 21 years ago when I drafted Ken and Marilyn Weber to chair the first Dream Home Sweepstakes. After raising just shy of $6,000,000 in gross revenue and giving away over $3,000,000 in prizes over the years, I am glad we pursued this fundraiser. At the time we first began the Dream Home program, we owed the Archdiocese $80,000 a year on the loan that built the new gym and other renovations, but we did not know where we were going to find the money. This fundraiser enabled us to pay our debts and then some.
Planned Giving is also an area we are paying attention to this year. We held an informational seminar on May 12 and will continue to educate our community about how to make a planned gift to Duchesne. After receiving a bequest in the amount of $206,000 this past October, we know how important planned giving is to the future of our institution.
I also had three areas of personal "to do's" this year. First, I set a goal of talking to 100 Duchesne community members who have given time, talent, or treasure to the school. I am on target to reach that goal by the end of my first year back here. Second, I worked to memorize all of the students' names. By the end of the school year, I knew most of the seniors and juniors and nearly half of the sophomores. In the fall, I will finish up what will then be the junior class and continue the process with the underclassmen. My third "to do" was to get this "state of the school" message out to you.
All of the work produced by the Advancement Office under my leadership is done on behalf of the students who are being educated in Mind, Body, and Spirit. I can honestly say that the Catholic education being offered by our teachers under the leadership of our Principal, Fritz Long, is second to none. Our safe, welcoming, family environment where "everybody knows your name" is a result of a nurturing, vibrant faculty. We are a co-ed school, reflecting real life demographics, with a reasonable tuition (frozen for 2016-2017), a 10:1 student-teacher ratio, and 100% college acceptance. Our co-curricular athletic programs are successful, some with repeat state championship wins, and our performing arts opportunities are excellent, as well as award-winning. We have recently added a robotics course to our curriculum, and are starting a Scholars Academy for high achieving students next year. These are indications that Duchesne is not content to rest on its academic laurels, but is constantly searching for ways to improve our unmatched education experience.
Another challenge area that all Catholic schools face, and Duchesne in particular due to changing demographics, is the affordability of Catholic education. We are encouraged by the new Beyond Sunday Fellows Scholarships being offered by the Roman Catholic Foundation to help middle income parents. However, we know we must also strive to raise more money for the purpose of tuition assistance at the local level. Therefore, Nancy Kohl and I have initiated a major gift campaign called the Families Helping Families Tuition Assistance Program. To date, we have approached nine families (five successfully) and will be approaching more as time allows.
It is with a deep sense of humility that I express my great feeling of joy at being back "home" at Duchesne. I ask you to keep me and all of the Duchesne High School faculty and staff in your prayers. In a world that is sometimes filled with the darkness of selfishness and sin, Duchesne remains a beacon of the light of Christ.
May God Bless You and Yours,

Chuck Nolan
President