2022 Recipient
Scott Schneider, Class of 1985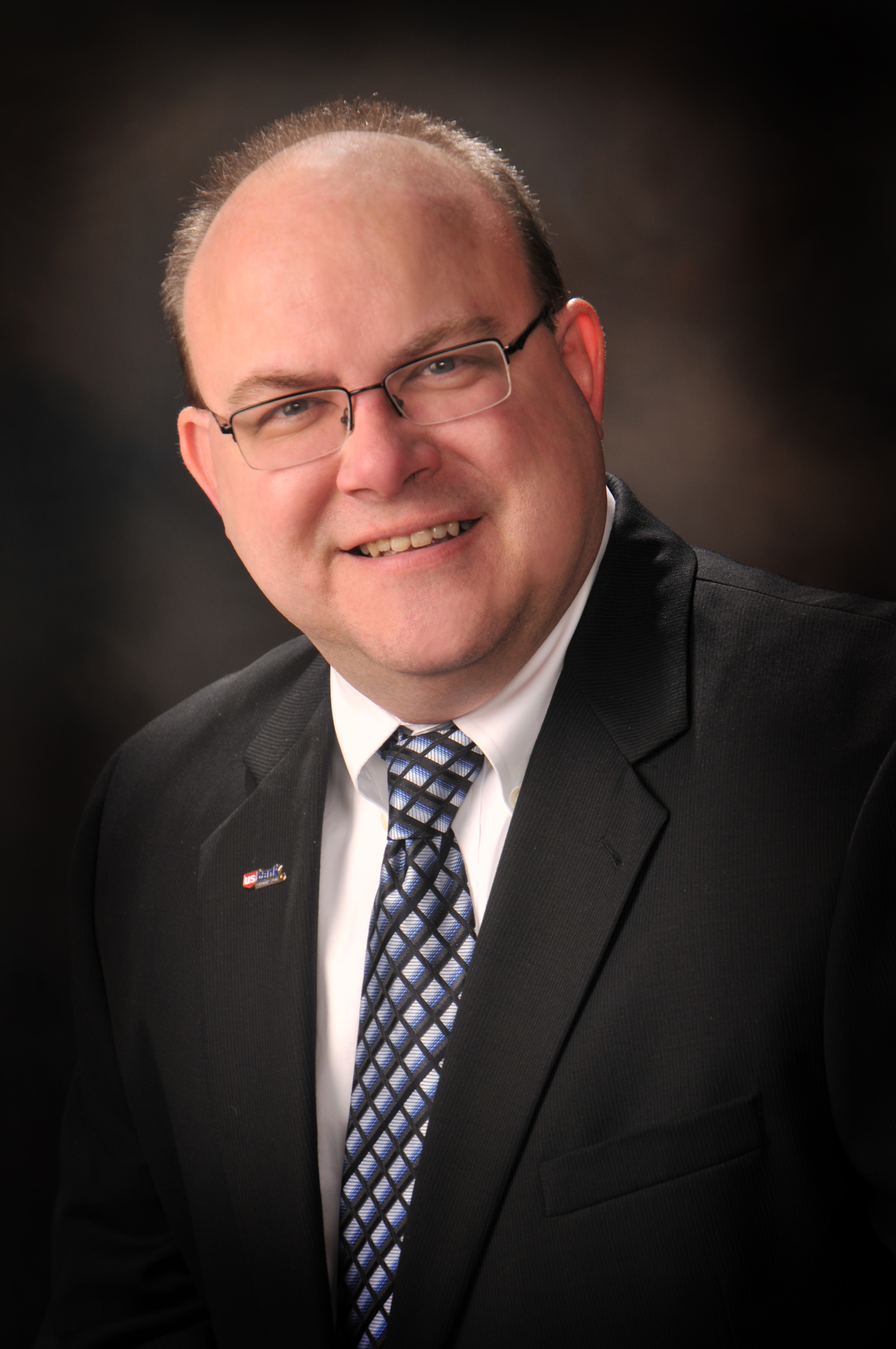 Scott Schneider '85 has deep roots at Duchesne and within our Catholic community. A fifth-generation parishioner at St. Peter parish, Scott's grandfather worked in planning for the city and actually signed off on the plans to build Duchesne in the mid-1950s! His grandparents sent children to Duchesne, including Scott's dad (Jim, Class of 1961). Scott's mother (Kathleen, Class of 1965) is also an alum, as are his siblings: Sherry Budd '86, Chris Schneider '87, Jean Poe '92, and Teresa Walker '98.
Scott is a proud Pioneer parent as well as an active alumnus. Scott and his wife, Noreen, have four sons who are graduates of Duchesne -- Michael '12, Will '14, James '16, and John '18 -- all of whom took their cue from their involved parents and enjoyed the full Duchesne experience, being involved in a variety of activities, most of which were within the Fine Arts department.
"There is a profound and mysterious relationship between music and hope, between song and eternal life. It is no coincidence that Christian tradition shows the spirits of the blessed as they sing in chorus, captivated and enraptured by the beauty of God. But true art, like prayer, is not foreign to everyday reality, rather it calls us to 'irrigate' that reality, to make it sprout that it may bring forth fruits of goodness and peace."
This quote from Pope Benedict XVI eloquently expresses the importance of a good liturgical music experience in our worship. It was with that as a backdrop that Scott Schneider was nominated for the Spirit of Duchesne Alumni Achievement Award by his fellow Pioneer, Greg Owen '80.
"I first came to know Scott in the Young Catholic Musicians," Greg said. "He brought with him a lot of optimism, enthusiasm, and humor." As their friendship developed and their love of music got them involved in more projects, Scott became part of Greg's Seton Brass ensemble, playing at numerous religious events throughout the year at St. Elizabeth Ann Seton and elsewhere. Scott helped Greg to grow the group as well, even recruiting a couple of his own sons.
In addition to playing religious music at various churches, Scott is a dependable alumni musician for his alma mater, playing in the "pit" for Duchesne's musicals, participating in the Symphony of Prayer, and adding to the Homecoming festivities by joining with other alums to play with the DHS band on the field each fall. Though his sons have graduated, Scott continues to come back to support Duchesne at every possible opportunity. When the boys were in school, he and Noreen were the go-to parents for band trips, fundraisers, sets and costumes, and more, in addition to Scott's ongoing musical contributions. Our Fine Arts department still has the Schneiders on speed dial, and their calls are always answered with ready assistance.
Scott has contributed to the greater community as well. Now a Vice President and District Manager, Scott has coached younger managers to help them advance in their own careers throughout his 30+ year career at U.S. Bank. He has taught by example that giving back to the community with time and talent is as important as serving it in business.
Scott has volunteered his leadership skills on community development and chamber of commerce boards both in North County and St. Charles County. He is a past chairman for the Greater North County Chamber of Commerce and currently serves as secretary for North County Inc, the regional development association for North County St. Louis, and is a member of the St. Charles/O'Fallon Salvation Army Advisory Board. Scott has been an usher at St. Peter parish for 30 years.
After graduating from Duchesne, Scott earned bachelor's degrees in both business administration and computer science from Lindenwood University, and then earned a master's degree in accounting at the University of Missouri – Saint Louis.
"Scott exemplifies the Spirit of Duchesne with his dedication to education, his work ethic, his willingness to share his God-given gifts, and his inspiration to others," Greg said. "I have always been impressed with Scott and his 'can do' attitude. He is someone I go to when I need a good positive outlook on something I am working on. I am thankful to Scott for what he gives back to his creator, his community, his alma mater, and his friends."