Pioneer for a Day 2023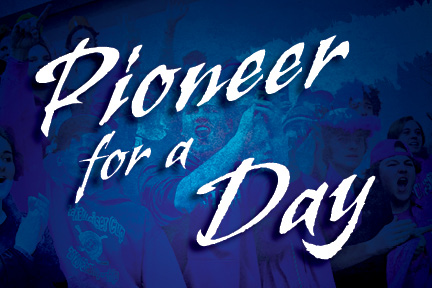 ---
Duchesne High School is excited to welcome seventh grade students to our campus for our annual Pioneer for a Day! On Friday, April 21, 2023, students will have the opportunity to experience student life at DHS and see what makes being a Pioneer so special.
Join us for a FREE, fun-filled day with exciting activities! From 8 a.m. to 2:30 p.m., seventh graders will be paired up with our very own Student Ambassadors and enjoy STEM activities, athletics, music, prayer, experiments, and more!
Complimentary pizza lunch and DHS t-shirt will be provided. If the student would rather bring his/her own sack lunch, please feel free to do so. Students are asked to wear active clothing for activities.
For more information, please contact Becky Williamson at 636.946.6767 ext 6931 or bwilliamson@duchesne-hs.org.