Jazz Band Performs at Stauder Technologies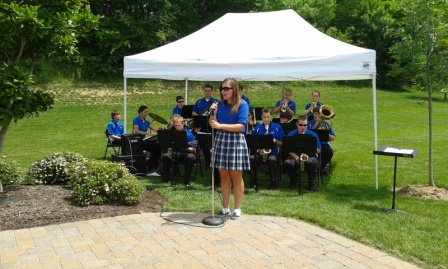 Stauder Technologies was the highest bidder at Foresight 2012 for the Jazz Band Performance. The employees were treated to a wonderful performance directed by Mrs. Kay Johnson on Friday, May 11 at the Stauder Technologies facilities in St. Peters, Mo.

Members of the Jazz Band are: Matthew Baker '14, Ben Farber '12, Kyle Hegger '15, Franny Hogan '15, Clara Hughes '13, Robert Lawson '13, Matt Michalak '12, Jakob Mueller '15, John Rodenhaus '13, Alexis Sallwasser '14, Nick Sallwasser '12, Carolyn Wappelhorst '13 and Emmitt Wright '12.