Hughes '13 Receives Archbishop May Service Award
Clara Hughes was nominated by Duchesne to receive the Archbishop May Service Award in recognition to her outstanding service to Duchesne and the St. Charles community. Clara has logged more than 450 hours of service during her time at Duchesne.
The Archbishop May Award is an Archdiocesan Award presented to one student from every Catholic high school in the Archdiocese. All award winners participate in a day of service planned by the Archdiocese and were recognized at an awards dinner held on the campus of St. Louis University.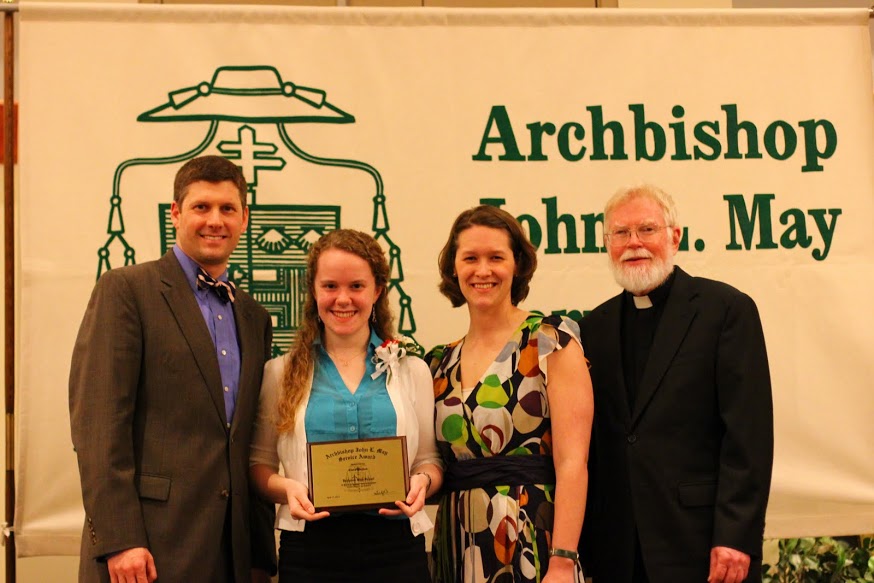 Thank you, Clara, for all your years of service and your witness to Christian charity.