DHS Mathletes are Impressive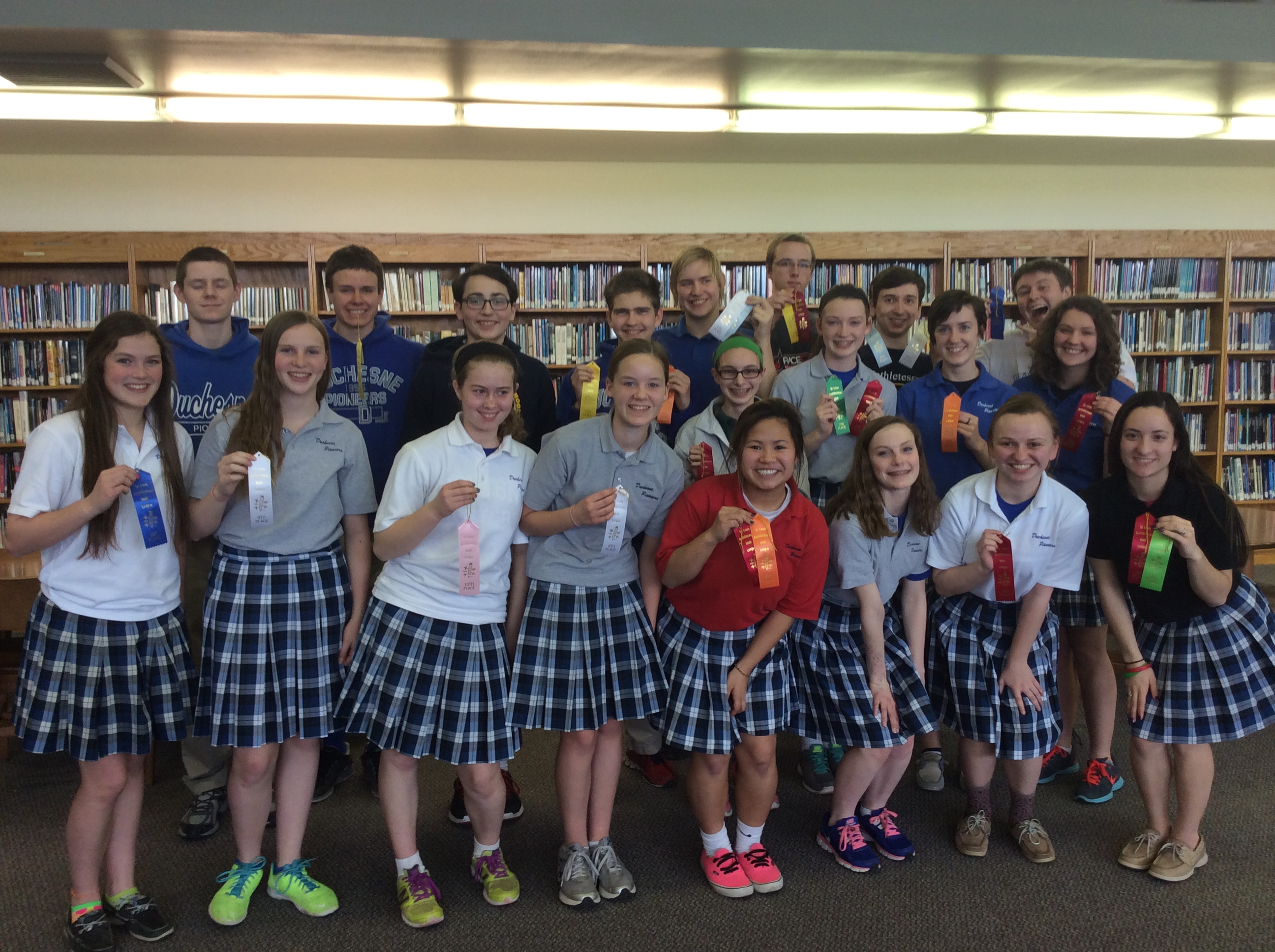 The Mathletes had a great day at the Archdiocesan Spring Math League contest at John F. Kennedy.
In team competition we took 8th Place. Members of the team were: Will Schneider '14, Jakob Mueller '15, Payton Bodden '17, and Nick Landgraf '17
Fourth Place winners were: Matt Baker '14, Anthony Buchholz '15, Stephen Baker '16 and Tony Deluvia '17
Second Place winners Maddy Pashos '14, Cindy Bui '15, Veronica Swearingen '17, and Liz Buchholz '17.
Freshmen Individual Winners 10th place - Abby Rothweiler, 8th Place - Liz Buchholz, 7th Place - Veronica Swearingen, 4th Place - Kevin Kerkemeyer, 2nd Place - Tony Deluvia and 1st Place - Lenah Altheimer
Individual Sophomore Winners 9th Place - Stephen Baker and 2nd Place - Becca Hilsabeck.
Individual Junior Winners 9th Place - Cindy Bui, 6th Place - Anthony Buchholz, 5th Place - Jakob Mueller and 2nd Place - Jana Richter.
Individual Senior Winners 9th Place - Alison Swearingen 5th Place - Will Schneider, 3rd Place - Maddy Pashos and 1st Place - Matt Baker.
Great job, team!