Football
Head Coach: Charlie Elmendorf
celmendorf@duchesne-hs.org
(636) 757-6914


Aug 01, 2014
information for start of practice
Jul 23, 2014
Important information and Dates 2014
Jul 23, 2014
Football Schedule 2014
Feb 06, 2014
AAA All Conference, All State (MFCA & Media), All Metro Honors
Feb 06, 2014
Football College Signings
Nov 15, 2013
Congratulations to the fall athletes for a great season. Click read more to watch the video.
Nov 02, 2013
2013 Schedule
Oct 25, 2013
Stl Post & Gold's Gym Player of the Week
Oct 14, 2013
Friday night the Pioneers became the AAA conference champions with a 4-0 record with a 35-0 victory over St. Dominic in front of a fantastic crowd. Thanks to the many students, parents and loyal fans that came out and supported the PIONEERS! Read more...
Aug 26, 2013
Football Coaching and Support Staff
Aug 12, 2013
Junior Pioneer Football
Dec 01, 2012
MFCA All State FB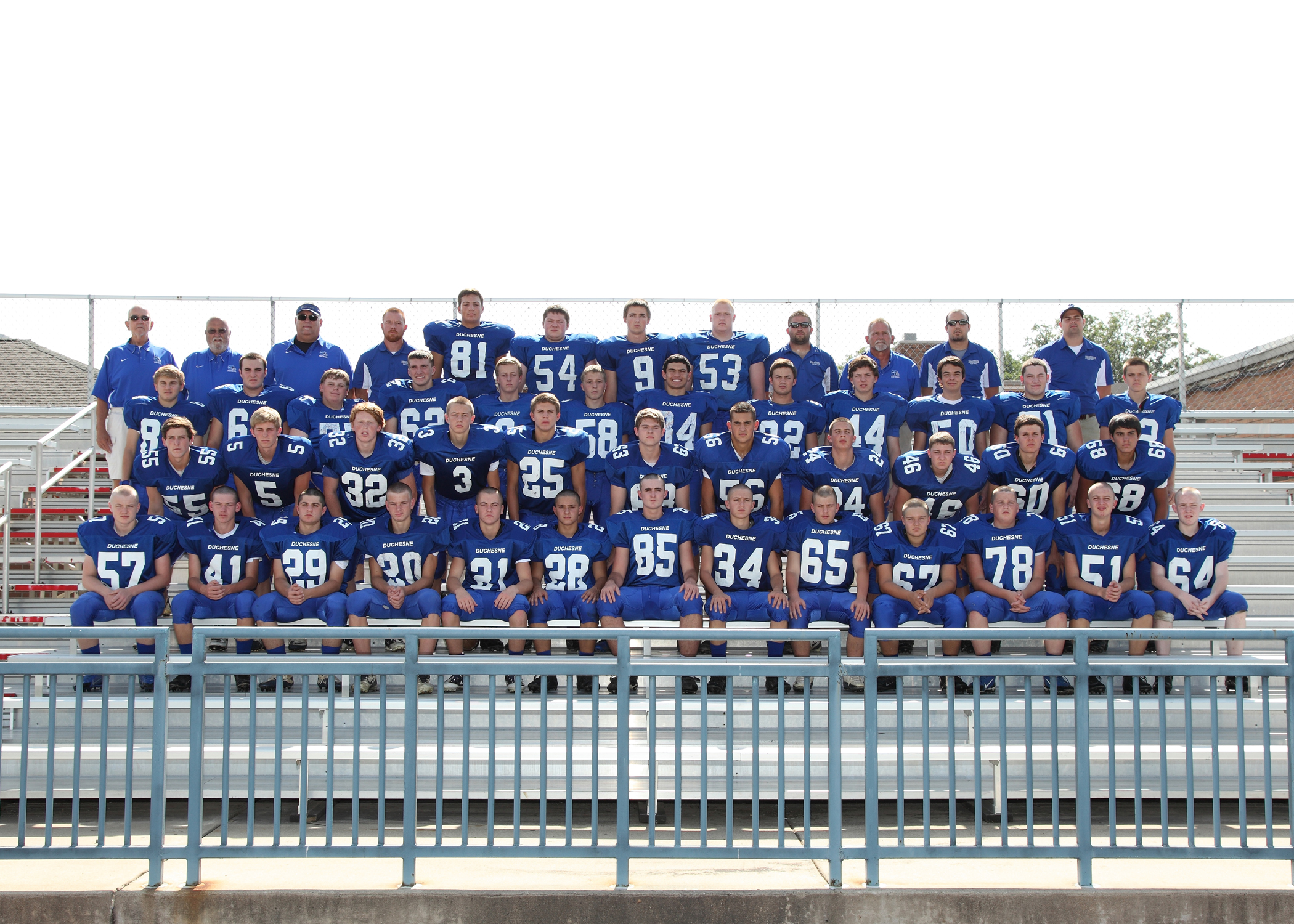 2014 Varsity Football Team