I'm Finally a Pioneer, Now What?
Duchesne will make your transition from eighth grade into high school easy.
Summer Camps are a great opportunity to sharpen your athletic skills and meet other freshman.
Two days of fun are included in freshman orientation: one day is sponsored by the Student Council (student government) and the other day is sponsored by the Link Crew (student mentoring program). During orientation, the freshman are only class in session; so you basically have the place to yourself - (minus administration and faculty)! It's also great way to learn your way around campus.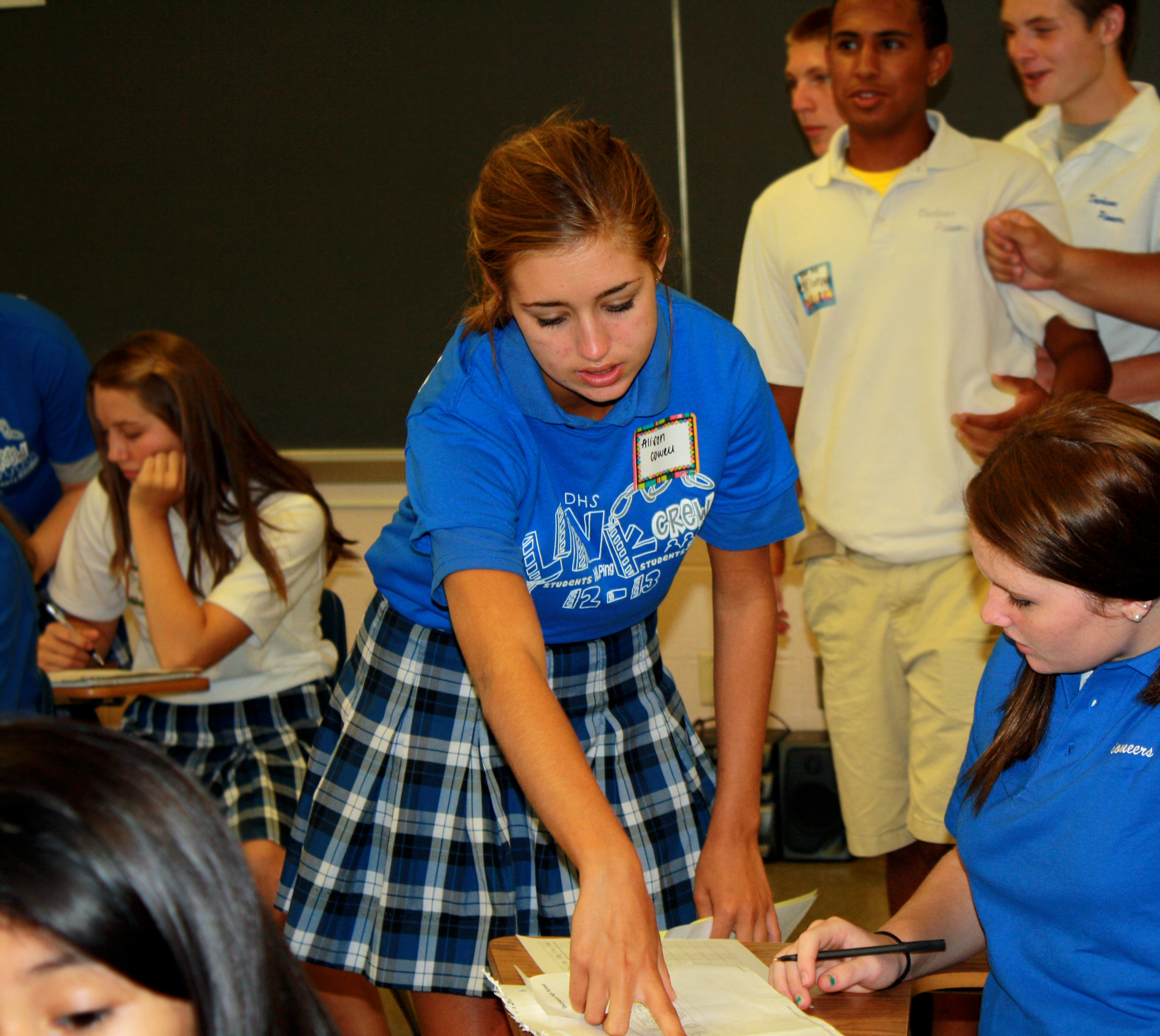 Freshman retreats are developed with you in mind. It's a wonderful spiritual experience with members of the senior class as leaders. Ask any DHS student about their freshman retreat, they will share fond memories with you.
The Link Crew offers several freshman only activities throughout the year including tailgate parties and Cocoa and Cram study session prior to first semester exams.
Before you know it, you'll be a sophomore!